Understanding The Different Types Of Kitchen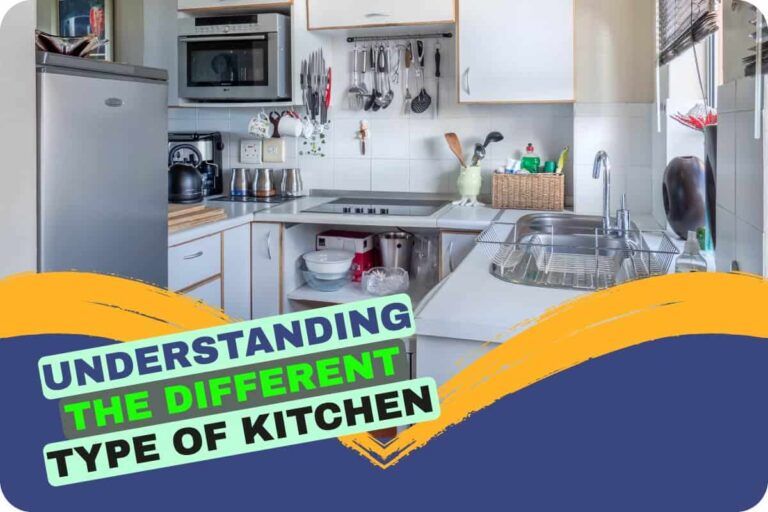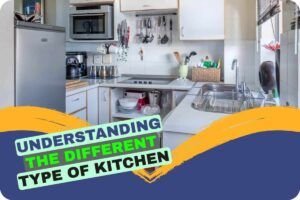 As you know, the kitchen is one of the most used rooms in the home. It's were you do your cooking, preserving, and storing of food. The kitchen serves numerous purposes.
When choosing how your kitchen should look, you have to make sure it's a perfect fit. That's why knowing the various types of a kitchen is vital.
This post focuses on types of kitchens, categorized according to layouts and styles. Keep reading to know more!
Types Of Kitchen Layout
One-wall kitchen:
The one-wall kitchen is also called a straight line kitchen. This kitchen layout enables you to have everything in your kitchen within arm's reach. It's perfect when your room has limited space. As the name implies, it leans against a wall in a straight line. You can add upper cabinets to create more storage space.
Using one wall also creates more space in the rest of the room to have a dining or living section. You can differentiate the areas with two different flooring types.
Galley kitchen:
This is also called a parallel kitchen. It consists of two extended working areas that face each other. The work areas are usually wet and dry workspaces. It would be best if you placed the sink on the opposite run of cabinets to the cooker. The fridge can be at the end of either of the two sides. Ensure you have enough workspace on either side of the cooker for your preparations and other tasks.
This layout gives you lots of counter and storage space. It also gives you plenty of room to move around. Don't hang too many wall units. This can make the space feel too small and darker. Alternatively, you can use floating shelves to create a sense of space and still provide storage. It can also be an excellent design feature.
U-shaped kitchen:
In this layout, cabinets are placed around three walls to create a U-shape. Similar to the galley kitchen layout, you can position the cooker and sink on a separate wall. The same goes for the fridge. You will also be able to have a lot of counter space. This layout makes it easy for more than one person to use the kitchen per time.
A U-shape is very useful if you want plenty of work area. You will also be able to use the third wall for extra worktop and storage.
L-shaped kitchen:
It is one of the most common types of kitchen layouts. The L-shaped is created because one side of the cabinet is slightly longer than the other. The cooking and sink areas are at a right angle to each other.
You can have tall cabinets on the small side of the L to use space efficiently. It can also be helpful if there is a window on the long side of the L. So you won't have to block the light. Make sure your cooker and sink have enough distance between them. The L-shape creates an open space. You can utilize the space by adding a dining table to the kitchen.
Island kitchen:
This kitchen layout combines an L-shaped or one-wall kitchen with an island space.
An island is a work area in the center of the kitchen. You can use the island as a breakfast corner, a seating area, or an extra counter. You can also add a sink or cooker. This layout has two opposite work areas and storage spaces.
When you choose a kitchen island, be sure you have enough space. And this is because, if you don't, the kitchen will be uncomfortable and challenging to move around. So, a peninsula can be a great alternative if you don't have enough space for an island.
Peninsula kitchen:
This is also called a G-shaped kitchen. It is similar to the island kitchen such that it has a separate added counter. But unlike the island kitchen, the added workspace is connected to the main one. So, you can access the added workspace from three sides instead of four. And this causes it to use minimal floor space while providing extra workspace.
You can create a seating area or breakfast bar off the wall. It can be an excellent way to add a social element to your kitchen layout. A peninsula is also helpful when you want the functions and social aspects of an island but have limited space.
How To Choose The Type Of Kitchen Layout That Suits You
There are no hard-set rules for designing your kitchen layout. But there are some design principles that you should consider. It can help your design project to be more efficient.
Working Triangle:
The working triangle is the most common design principle for planning kitchen layouts. It helps to achieve a work area that connects your main kitchen sections. This allows them not to be spaced too far apart or right on each other. These sections are the sink, cooker, and fridge.
It makes it super easy for one to move around the work area. For instance, you can easily reach the fridge while cooking without the need to walk around the island or dining area.
The three sections should be close enough to each other to make cooking efficient. But each section should not feel narrow.
The working triangle is a good start and should always be considered. But it's not a set rule; things are not always that simple.
Kitchen Zones:
You can also create zones when designing your kitchen layout. Zones are sections of the kitchen that are for a specific task. You have to make sure you can easily access everything you need to complete that task.
For instance, when you are cooking, you will need your cooking utensils nearby. Since you use them the most when cooking, you need to arrange them in a cabinet closer to the cooker. It will enable you to access them easily.
Create zones for your typical daily tasks. It will help to focus on your kitchen layout. It will also help you use your kitchen efficiently.
Types of kitchen styles
Traditional style:
This style has a balanced look and is timeless. It has quality elements like marble work areas and conventional cabinet styles. It dates back to a particular period when quality and class were of importance. But their historical past makes them so pleasant.
They focus mainly on natural materials. It has classic design elements, sometimes vintage detailing, for a more conventional and familiar appeal. Such features include; stained cabinet with glass-front doors, arches, decorative molding, and white tiles.
Modern style:
Varies widely, but there are a few standard features. It generally has a sleek sophistication. It has a streamlined look that boasts polished countertops. It also has frameless cabinets with undecorated doors and elegant hardware. High-quality materials are used for this kitchen, such as exotic woods and stainless steel.
Contemporary style:
Just like the modern styles, contemporary kitchens focus on structure and grid to create a sleek look. But they do it in a more playful form with different finishes. Plus, you can even mix materials and play with both new and old. You can also choose casual or polished materials and include elements of other styles. Allow it to reflect your personality.
Transitional style:
This is a mix of both traditional and contemporary styles. You get both the warmth and welcome of conventional style and the clean and simple design elements of the contemporary. This style is great when your taste spans the two styles. It offers a lot of flexibility in creating a comfortable space.
Cottage style:
This style is designed to feel cozy and comfortable, whether large or small. They serve as the perfect backdrop for offbeat art. This design is simple with painted cabinets, hardwood floor, and vintage features.
Farmhouse style:
The look and feel of this kitchen style can range from natural to more contemporary. It gives a homey and warm feel to your kitchen space. Farmhouse kitchens usually have open shelving, classic flooring, wide sinks, and vintage door handles. It also has a big kitchen island or a kitchen table and a pale color scheme, such as yellow and red. It is open, inviting, and yet comfortable.
Classic style:
This is a challenging style to categorize, as they are primarily a blank slate ready for you to personalize as you see fit. They're usually made up of white or cream kitchen cabinets, a neutral color palette, with simple architectural details. And this makes it easy to personalize with small and colorful designs. You can also add in contemporary and traditional touches.
Rustic style:
this kitchen style has an abundance of wood and stone. It also has a note of craftsmanship, such as unfinished surfaces, open shelving, textured pieces, and polished oak floors. Rustic kitchens are practical and straightforward with solid use of nature resemblance of log cabin interiors.
Conclusion
When choosing the type of kitchen to design, consider the available space. Also, bear in mind that not every kitchen has to fit these layouts perfectly. You can plan whatever you like within the size and shape of your room.
You will be able to create an efficient and comfortable kitchen for your space. But consider the design principles when doing so. We sincerely hope you have learned some ideas about various kitchen layouts and styles.