Which Vanity Sink Is Most Suitable For A Bathroom With Limited Space?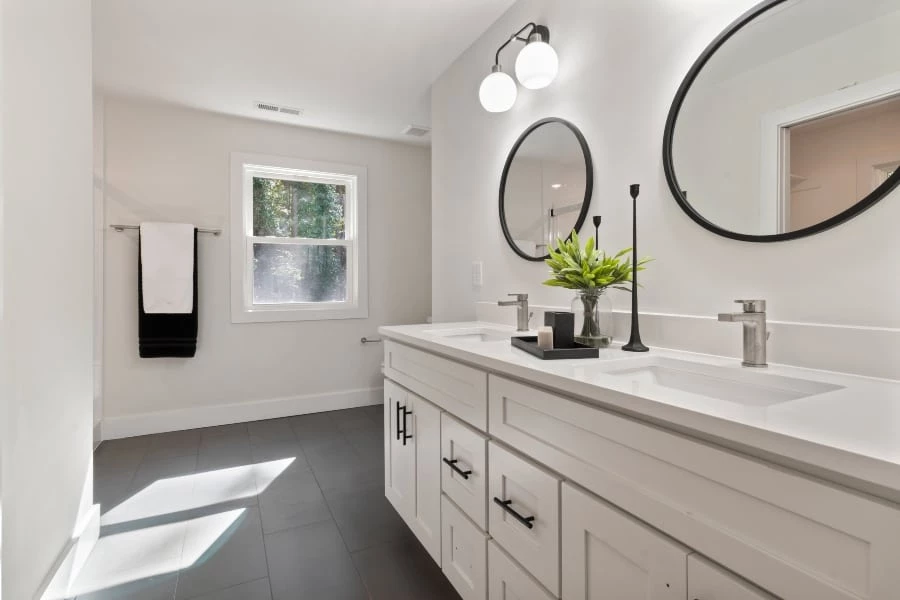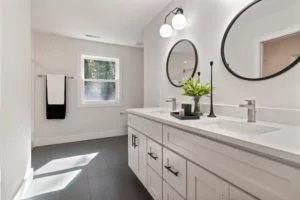 Every bathroom is a little different. While large, luxurious bathrooms might have all the space in the world for jacuzzi tubs, double sinks, and other upscale amenities, their smaller counterparts simply don't have as much space.
The good news for homeowners preparing to remodel small bathrooms is that there are still plenty of beautiful, elegant fixtures, including vanity sinks, that are perfectly suitable even for bathrooms with extremely limited space. Read on to find out how to choose the right one.
Bathroom Vanities Vs. Wall-Mounted And Pedestal Sinks
It's common for homeowners redesigning their own bathrooms to assume that space limitations mean their options for handwashing stations will be limited to wall-mounted and pedestal sinks when in fact, a vanity for small spaces may be a better fit. Bathroom vanities aren't just cabinets designed to hold sinks. They also provide counter space to make it easier to get ready for the day, storage for all those extra toiletries, and protection for water and drainage pipes.
The primary advantage of installing a small vanity instead of a wall-mounted or pedestal sink is that it will create much-needed storage space for cleaning supplies, toiletries, extra towels, and other items that would otherwise be creating clutter. Keeping all of that clutter hidden away can make a small bathroom look larger, which, for most families, is worth giving up the small amount of extra floor space.
Types Of Vanities
Once homeowners have decided whether to install vanities instead of freestanding sinks, the next big question is what type of vanity to choose. There are five primary types of bathroom vanities, all of which can be fabricated in small sizes. Homeowners can choose from:
Wall-attached vanities that feature large open spaces behind closed doors and extend from the sink all the way to the floor.
Wall-hung vanities that include full cabinets and countertops, often without a skirt, but create extra space beneath the sink and cabinet.
Corner-mount vanities that consist of small triangular countertops, a single door, and comparatively little space aside from what's required to house the plumbing.
Freestanding vanities that sit against walls but aren't attached.
Console vanities consisting exclusively of a countertop that holds a sink without any cabinet space underneath.
Most homeowners with small bathrooms are best off opting for wall-attached or freestanding vanities. However, if space is a serious concern, a corner-mount vanity may be the only viable option. Explore other styles first, though, because these tiny vanities provide only minimal counter space and very little storage.
Quality Of Materials
Some people believe that wood should play no role at all in a bathroom design, but thankfully, that's a misconception. Look for a combination of hardwoods, veneer, and medium to high-density fiberboard. Each of these materials plays a distinct role in the construction of vanities and cabinets, but what all of them have in common is that they are designed to look great and maintain their value over time, even in a damp environment.
Finding The Right Vendor
As with most products, the best vanities are manufactured and sold by companies that specialize in bathroom products and fixtures. These experts will be more likely to sell high-quality wares and to be able to customize products if necessary to suit each customer's unique needs.