How To Furnish A Small Condo To Maximize Space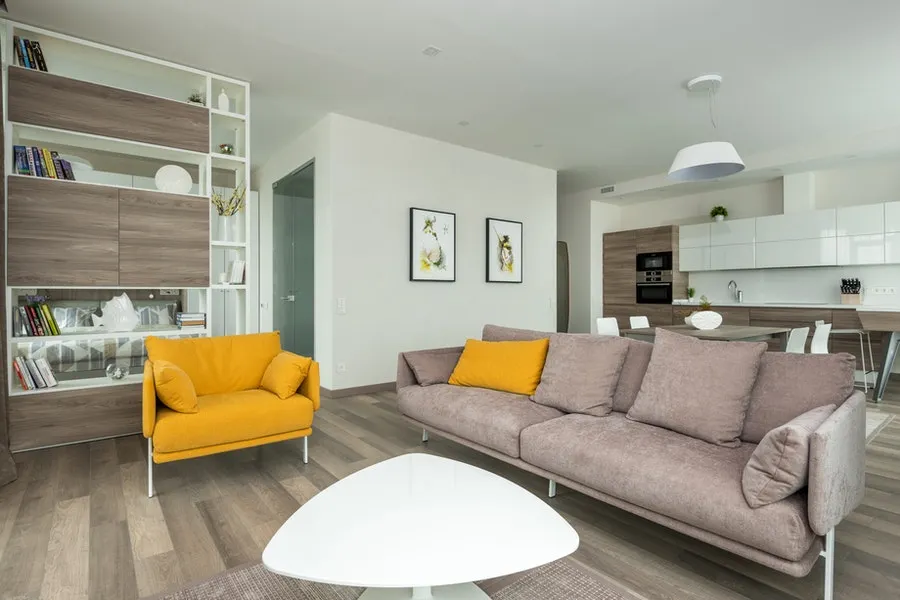 Living in a condo has its ups and downs. Condo living usually means being in a strategic location, with everything you need nearby. Condos also come with nice amenities. But one drawback that condos are usually known for is having limited space.
Luckily, there are ways on how you can help maximize the space of your condo so that it wouldn't feel cramped. Here are some condominium interior designs and furnishing tips that you can try out on your condo:
1. Make Use Of Light
One of the first things you have to think about when maximizing the space of the condo is that light can make your space feel light. So make sure to let light in. Blinds are considered better than curtains as it's easier to let light in with them, but using the right curtains can still help you achieve that.
Aside letting light in, you should also reflect it, so it is a good idea to have mirrors in your condo unit. Tall and wide mirrors best help create an illusion of space, helping your unit feel bigger that it actually is.
Aside from mirrors, making use of light paint helps reflect light too so it's best to go for whites and other reflective paint colors.
And finally, you'll also need to make use of nice lighting fixtures so that your unit still appears bright even after the sun has set.
2. Utilize Your Vertical Space
When talking about space, we usually focus on the floor area. However, a way on how you can make use of your space to the fullest is also utilizing your unit's height. There are ways on how you can maximize your vertical space such as by using shelves that go from floor to ceiling, allowing you to have more storage space for less floor area.
You can also use floating shelves and wall mounts instead of standing shelves so they won't eat up horizontal space.
3. Try Out Convertible And Multi-Purpose Furniture
A great way to maximize space is to go for convertible furniture pieces. Folding tables or even expandable tables, sofa beds, and furniture with hidden storage space inside all help maximize your space by offering you flexibility. By opting for such pieces, you will need less furniture, freeing up more space.
4. Be Smart About Decorations
When decorating your unit, less is more. If you don't control yourself with décor, your space will feel quite cramped. It is better if you limit the number of decorative pieces you use in order to avoid leading to that.
But don't be scared of going for a few large pieces. A couple of large decorative pieces can give your unit a feel of being large, as opposed to having a lot of smaller pieces that gives a feel of smallness. Try using the mood board creator from Style Sourcebook to visualize how your unit would look if it was decorated with different products.
5. Keep Things Organized
The last trick to help make your unit look bigger is for you to keep everything organized. Dispose of clutter regularly, and make sure that you maintain orderliness within your condo unit. If you add some more furniture, there may be a need to re-arrange other parts of your unit, so make sure to spend time in planning out how everything will be placed in a way that they will work together, and that your unit will not feel crowded.
Maximize Your Condo's Space With These 5 Tips
A small condo can still look and feel pleasant by being smart about your interior design, including how well all the furnishing work together. The 5 tips above are tried and tested ways to help make condo spaces appear bigger than they actually are. Try them out and see the difference.