10 Dining Room Tricks You Can Steal From Professional Designers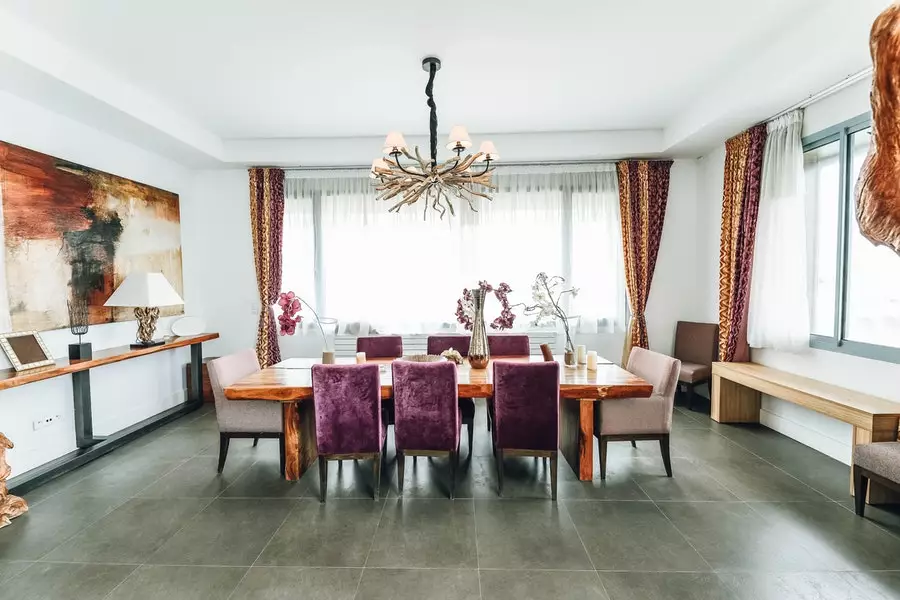 Dining rooms can be quite tricky spaces to get right. After all, you'll spend a lot of time socialising in this room, where meals are eaten and memories are made – you want it to be a nice and charming area.
There can be many uses for your dining room, but it does deserve some love, and you can bring this space back to life with some design work. Here are 10 dining room tricks you can steal from the professionals.
1. A Chandelier Makes All The Difference
The chandelier, with all its charm and beauty, is a crucial decor component of any dining room design. You're missing out on a significant design opportunity that the professionals adore if you're operating with a basic light fixture. Chandeliers are a fantastic way to not only enhance the aesthetic of your space, they also provide a substantial amount of ambience.
2. Frames And Legs
Furniture is one thing, but the frames and legs are another. Professional designers love the smaller details. Opt for some box section table legs or wire frames for a smart, contemporary look.
3. Get The Flooring Spot On
For a dining room to perform effectively, the flooring is a crucial component to consider. A dining room floor needs to be durable as well as beautiful, because this space will see a lot of traffic and is prone to stains and spillages.
4. Amp Up With An Accent Wall
Without a doubt, the dining room is an ideal setting for some style and drama. Installing wallpaper behind your cabinets or painting an accent wall are two simple ways to make the space stand out.
5. Let The Outdoors In
Let's be honest, no interior design ideas list is complete without telling you to incorporate some plants in your home! This trend is very in right now and even professional designers are making use of indoor plants in their dining room designs. It's a simple way to add some life and vitality to space.
6. Mix Up Your Chairs
'Ahh', to sit down and relax. The dining room is perfect for a sit down; it's the primary seating area of the home. That said, why not mix up your seating area? It's not necessary for dining chairs to match your table's colour or finish. Instead, you may add some diversity by using a contrasting colour or texture.
7. Splendid Storage
It's crucial to have storage in the dining room. Just consider how much space you have and what you want to store in order to get it just perfect.
8. Focal Point
It's desirable to have a centrepiece on the dining table even when it's not being used because it gives the space a finished, stylish look.
9. Lay A Rug
Rugs assist in bringing the design all the way to the floor, and integrate multiple colour and design narratives along the way.
10. Add Artwork
A dining room must have some artistic flair. The finishing touches count and some vibrant, elegant or punchy artwork could be the icing on the cake.
And there you have it – 10 exciting and creative tips and tricks you can steal from professional designers for your living room.