Tips On Transforming Your Room With Designer Radiators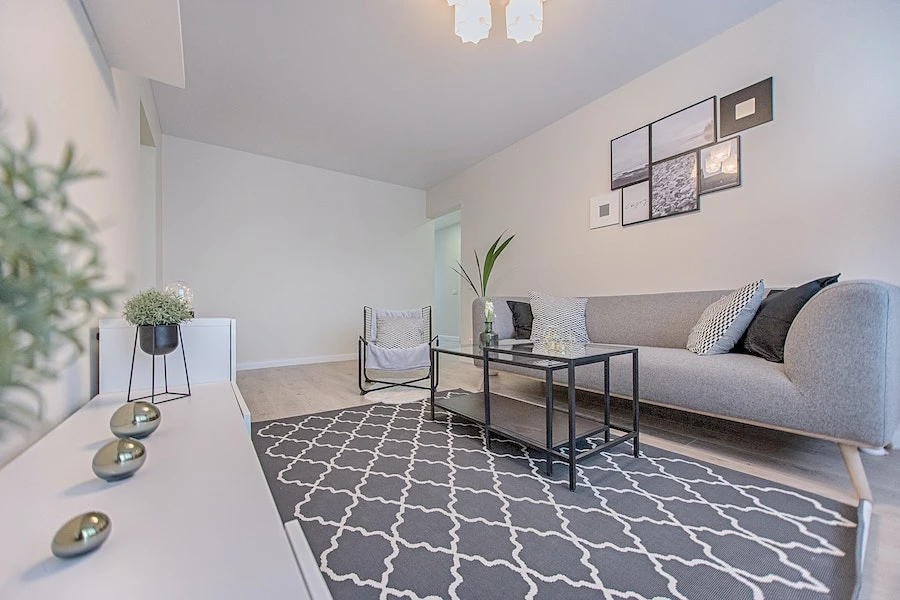 Keeping your home warm is vital for those cold, winter days, and the most popular way that people do so is with the help of radiators. However, radiators can be a lot more than just a heating system and they can be a great way to add some style into your home. You might go for something like a tall radiator or perhaps you want to go all the way with style and try a designer one. Whatever design you choose; you can completely elevate your house all through the addition of a radiator. So, keep reading and discover the top tips on transforming your rooms with designer radiators.
Statement Piece
One great way to utilise a designer radiator is to make it the statement piece of the room. You could add a tall, copper radiator to one wall and really make it the focus point of the design. Sometimes you might want to keep the rest of the room quite bare, but if you leave it too plain, it can look boring. However, if you were to install vertical designer radiators onto the wall, you can really give the room a whole new feel. Statement pieces don't always have to be artwork or furniture, as these radiators prove that even functional items can have a strong designer appeal. You can pick up any sort of luxury radiator and place it in a room, and people will instantly notice it. So, if you want to enhance the look of your room with one simple touch, try adding a designer radiator.
Camouflage Look
A very common look for décor is having everything of the same tone or colour. You might go for all black walls, flooring, and even ceiling, so the thought of adding a bright white radiator isn't exactly appealing. However, you can go for a camouflage look and purchase a designer radiator that's the same colour as the wall it's placed on. This helps the radiator to blend in and remain hidden almost, but people will still be able to see it's gorgeous design. Using a matching radiator can be a fantastic way of creating a seamless design that matches your colour palette rather than goes against it.
Tall and Proud
Designer radiators come in all sorts of shapes and sizes, and no others are as magnificent as the vertical radiators that can be fill the walls from the ceiling to the floor. Sometimes you might find that having dark colours on the walls makes the room feel smaller than it really is. But if you place a tall designer radiator onto the wall, you can really help to open up the room again and make it feel much airier. Vertical radiators are also extremely effective at heating larger rooms too, as they emit heat from the top to the bottom of the room, allowing it to warm up evenly. Try making use of a vertical designer radiator, and you'll soon see (and feel) the difference it can make.
Modernise It
Radiators tend to have a similar look that can sometimes look out of place in a modern home. However, designer radiators are able to be made into any type of modern shape and they can work great to bring your home into the current time period. Metallics are brilliant at creating a futuristic vibe, and they can completely bring a room up to date. You can even get metallic designer radiators that have built in mirrors, really helping you to create a unique looking room and providing you with dual functionality. So, don't let your radiator drag your décor into the past, and up your game with a designer radiator instead!
Matching Palette
If you're going for a very specific colour palette, you may be concerned about the radiator that's currently in the room. However, with the help of a designer radiator those worries can be completely eradicated! You can find any colour radiator that you need easily, and you'll be able to get it in any size or shape necessary too. This way you can match your radiator to your existing colour palette without compromising on any part of the design. You'll find that it's much easier to find a matching radiator when it's a designer one as opposed to a regular, plain one. So, make the most of the colour choices available and select the one that best matches your colour palette.
Vintage Vibes
Not everyone likes a modern look, and sometimes finding a vintage looking radiator can be tough. However, designer radiators are able to be made into any sort of design that you like, giving you hundreds of new options. While the radiator itself may not be vintage, the finish definitely will be. For example, you could pick up a designer cast iron radiator to really bring your décor into the past. Alternatively, you could go for a copper design that utilise bare piping to make the room look industrial and old fashioned. Not all radiators have to be modern looking, and designer radiators can help you achieve the perfect, retro look with ease.
Radiators are a fantastic way to spruce up any room, and designer radiators can really take it to the next level. Whether you want to create a multi-tonal room with a matching radiator or you want a stunning statement piece, you'll find exactly what you need when browsing through the designer radiators on the market. So, if you're looking for a way to transform your living space, make sure you give designer radiators a go. You won't be disappointed!