What Is Short-Term Accommodation; What You Should Know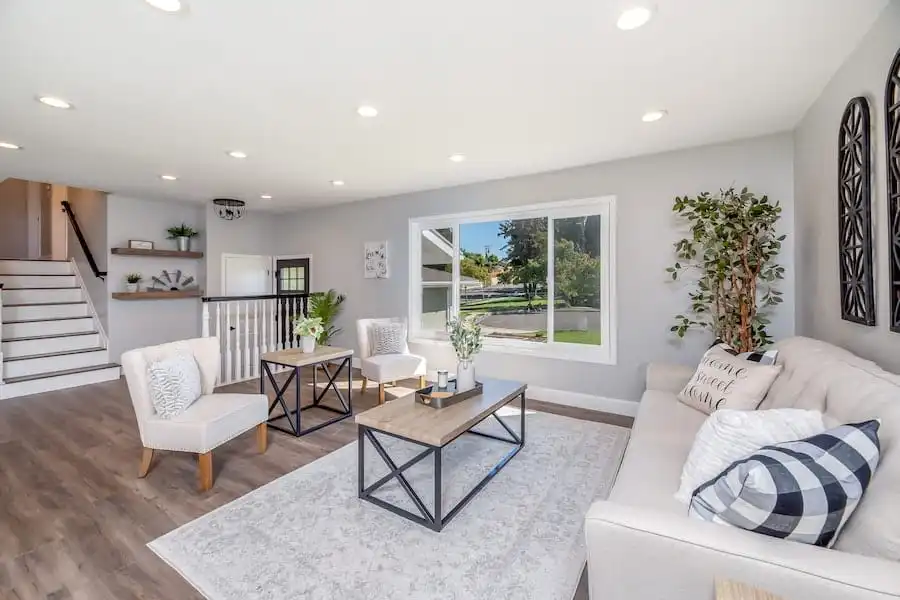 What is short-term accommodation? This is generally a short-term solution for people who are traveling or moving temporarily and cannot stay with family or friends.
Usually, this is somewhere you stay for less than six months and has an end date so that residents know when they need to find a new place to live.
If you're moving for work, attending a temporary training program, or taking care of a family member who lives in another city, you might need short-term accommodations. There are many options available depending on the specifics of your situation.
Types Of Short Term Accommodation
There are many types of short-term accommodation available; some of the common ones include;
1. Short term hotels
Hotels are one of the most common forms of short-term housing. As a result, they are often the first option people think of when looking for a place to stay while they travel.
A good example is Short Term Accommodation Sunshine Coast in Australia. The hotel is great for people who need a place to stay on short notice and travelers who need specific amenities (such as proximity to the airport). They offer first class services and will give you a memorable stay.
As a short-term solution, hotels can be very expensive, as you are paying for all of the amenities you would have in a normal home (such as utilities and cleaning services) but it's worth every penny.
2. Furnished Apartments
Furnished apartments are another type of short-term housing found in almost every city worldwide.
They are often used by relocating people, business travelers, or people in between houses.
While a furnished apartment may be a good option for you, you should ensure that you are aware of all the costs associated with it.
Some apartments will charge you a security deposit and a monthly fee, while others will charge you one large up-front fee to cover everything.
If you rent a furnished apartment, you should ensure that it has everything you need. This includes things like pots and pans, towels, and linens, as well as access to WiFi and cable TV.
3. Hostels / Bed & Breakfast
Hostels and Bed & Breakfasts (B&Bs) are good options for people who want to travel and stay in one place for a long period.
They are often inexpensive and a great way to make friends with people from all over the world. Because hostels and B&Bs are communal living spaces, they are not a good option if you need your own private space.
If you're planning on staying at a hostel, you should ensure that lockers are available to keep your belongings safe.
4. Vacation rentals
As the name suggests, these short-term housing options are great for people who want to visit a new city or explore their own city like a local during vacation.
They are often cheaper than hotels and offer a more authentic experience than Airbnb. Vacation rentals can be anything from a tiny house to a cottage on the beach. They are unique and offer a special experience that hotels can't provide.
5. Co-living spaces
Co-living spaces are the closest thing the short-term housing industry has to communal living. They are usually large buildings with a mix of private rooms, shared spaces, and private offices.
Co-living spaces are a great option for entrepreneurs and remote workers. They are often designed with a focus on community and productivity, providing spaces for you to network with other people and get stuff done.
Co-living spaces are often more expensive than other short-term living options, but they can be great for people who want to be around positive and productive people.
6. Condominiums and condos
Condominiums and condos are very similar to furnished apartments. They are units in a larger building that are rented out to short-term tenants.
While condos often have a shared pool and spa, they are often smaller than apartments, making them a better fit for a single person or a couple.
Condo complexes will often have their own rules and regulations, so it's important to do your research before signing a lease.
You should ensure you understand your landlord's policies and how to get in touch with them if you have a problem.
When Should You Consider Short-Term Accommodation?
Renting a furnished apartment can be a great option if you're relocating. You can settle in without worrying about finding a long-term place to live.
If you're also going on vacation, renting a vacation rental can also be a great option. They often have a more local vibe than hotels and allow you to stay in the city's heart.
Additionally, if you want to save money, staying in a hotel for a long time can be expensive.
If you're going to be in a new city for a short time (less than a month) and you don't have family or friends to stay with, short-term apartments can be a good option.
Tips For Getting The Most Out Of Short Term Accommodation
If you're considering booking short-term accommodation, here are some tips on how to do it smartly and save money in the long run.
Research which areas of town are best for your trip
When booking short-term accommodation, you have the advantage over long-term renters, as you can be a little more flexible with your location requirements.
When researching your location requirements, it's important to consider things like the travel time to your destinations, the nearby amenities, and the general feel of the area.
Book early
If you're booking short-term accommodation, you'll probably want to book as early as possible.
This is because demand for short-term accommodation is usually much higher than for long-term rentals, so you're more likely to find availability early in your booking process.
Bring your toiletries and towels.
One of the most important things to consider when short-term booking accommodation is what you'll need to bring.
Some hosts will provide towels, but many won't, so it's a good idea to bring your own. The same goes for toiletries, such as shampoo and conditioner.
Check the amenities before you book.
It's important to check the amenities of your room or booking as soon as possible. If you're staying in a hostel, you should ask about the amenities of the hostel as a whole.
This is important because there's a good chance your amenities will be different from what is advertised.
Conclusion
After reading this article, you now know the answer to the question, what is short-term accommodation?
Short-term accommodation provides travelers with a cost-effective and hassle-free way to see a new city, or visit friends in another city, without undertaking the commitment of buying or renting a property.
And if you're traveling for work, it's an opportunity to live like a local and immerse yourself in their culture rather than staying in an anonymous hotel.