How To Automate Your Home Easily And Inexpensively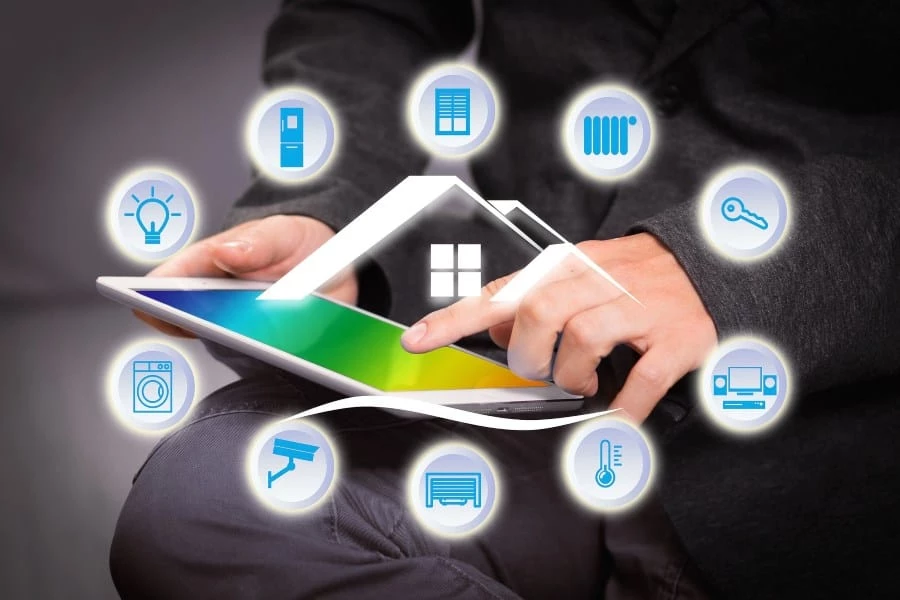 Most people believe that a smart home is a costly investment that is only available to owners of luxurious mansions. However, if you approach home space organization with creativity, imagination, and the right tips, you can save money and create a "smart home" on a shoestring budget. Do you want to know how to make your house smarter?
If you enjoy building things with your hands and are interested in smart technology, you can convert your home or apartment into a "smart space." You must first decide what you want to automate. You will need many supplies, the majority of which are available on the website https://www.progressiveautomations.ca/. Let's see where you should begin.
How To Make A Smart Home On A Low Budget
Businesses work hard to win the hearts of their customers. Given the high level of competition in the electronics market, developing a smart device is only half the battle. It is critical that the device be accessible to everyone.
As a result, homeowners now have a diverse selection of equipment to match their smart home systems. If you do not have one, it is time to think about getting it because it will provide you with the comfort you have long desired. Here are the key steps to take:
1. Check Your Home Devices' Compatibility
Before you buy anything, make a list of the things you want to automate and the equipment needed to do so. Following that, ensure that all of your devices are compatible (i.e., that their protocols do not conflict with one another), as this is the most common source of confusion for non-technologists when attempting to build a smart home.
Here are the most common protocols:
Wi-Fi.

The majority of smart devices include built-in Wi-Fi. It may reduce your Internet speed;

BLE.

It is a less popular, but effective, solution;

Z-Wave.

The frequency for this protocol is 908.42 MHz. As a result, it has a greater range but a lower bandwidth than Wi-Fi or Zigbee;

Zigbee.

This protocol has a greater range and security. Furthermore, it does not require the internet to function.
2. Choose an Automation Hub
A hub is the major element of a smart home ecosystem. It can make potentially conflicting devices work together. Among the most popular hub options are:
Amazon's Sengled E39-G8C.

It is the most affordable solution that is compatible with all popular voice assistants;

Amazon's Echo (4th Gen).

This device is Alexa-compatible and allows a homeowner to control his smart devices via Wi-Fi;

Aeotec Smart Home Hub.

It is the best smart home hub that works with SmartThings. It is compatible with Zigbee and Z-Wave devices.
3. Purchase Smart Plugs
If you have always wanted to make your bedroom lamp, teapot, toaster, microwave, or washing machine smart but did not have the money to invest in new technology, you can update your existing home gear with smart plugs. Plug the plug into the socket, connect a device, and enjoy advanced comfort.
There is no need for additional services in this case. Here are some of the best options to choose from in 2022:
TP-Link Kasa Smart Wi-Fi Mini Plug EP10;

Wemo WiFi Smart Plug;

Ring Outdoor Smart Plug;

Wyze Plug;

Lutron Caseta Dimmer Plug.
4. include Smart Cameras
Because of increased production, indoor smart cameras have become affordable. Whether it is an indoor or outdoor camera, it will immediately notify you if a robber has entered your home.
You will always be able to contact the police on time. Aside from that, cameras can be used to keep an eye on children and pets who are left alone at home. Here are the best affordable options to consider:
Wyze Cam Pan;

Wyze Cam v3;

Hoop Security Camera;

Blink Outdoor;

ZOSI C190.
5. Replace Old Bulbs with Smart Bulbs
Smart light bulbs allow homeowners to not only put in any colour they want to match their mood but also reduce energy consumption throughout their homes. Here are the top options:
Philips Hue White and Color Ambiance E27;

Wyze Bulb;

Sengled Smart Wi-Fi LED;

Sengled Smart LED with Motion Sensor.
As you can see, the range of home technology advancements is vast. Begin with the most basic upgrade to assess your new level of comfort and make your life easier.