Building Your New Home? Here's What To Look For In Quality House Plans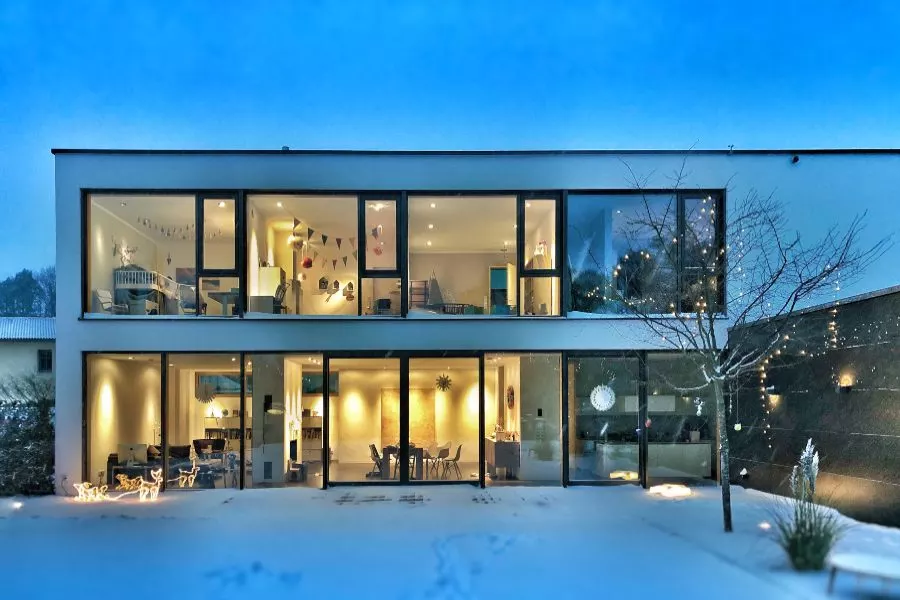 Selecting a house plan can significantly impact the quality of your new space and the construction time frame for those opting to build their dream home from the ground up. So before you settle on any specific blueprints, thoroughly research your options to ensure you receive the best value and quality out of your investment.
Read on for a few must-have ticket items when purchasing a quality house plan.
Use A Reputable Source
Searching for house plans online may be tempting, but knowing which sites offer quality work and have a track record of unfulfillment can be tricky. Unfortunately, skimping on blueprint providers may leave you with unregulated, impractical features that are expensive to reconstruct.
Instead, review reputable stock house plans from providers like Monster House Plans to receive high-quality designs that meet your needs and expectations.
Do A Research
Before you jump into a design, research to ensure you know what you're looking for in a house plan by searching real estate listings in your area that meet your criteria. Take note of features that particularly strike you, and look them up in floor plan books. That way, you can make an essential list—writing out characteristics that grab your attention, be it an open kitchen or a huge main bedroom.
Additionally, you can utilize listed features to guide your search when browsing house plans online. When searching sites, take advantage of all available filters to narrow your options based on price range, the number of bedrooms and bathrooms, square footage, and more.
Consider The House Plan Size And Space Utilization
Pick a house plan based on your family's size. Are you thinking of having children in a few years? If so, then choosing a spacious design is wise. Also, consider how much living space visitors and extended family members need.
Avoid designs with wasted rooms or hallways and use these areas as closets, storage rooms, or playrooms. You can also save money by choosing a home design that omits unnecessary frills, such as large kitchens or formal dining rooms.
The best way to ensure maximum space utilization is to draw out floor plans with the aid of your designer, including notes on where doors and windows will go. This way, you ensure each room has its purpose.
Personalize Your Floor Plan
When scouring for the perfect design, choose a floor plan that efficiently utilizes every square inch of available space. Once you've found a few floor plans that fit your needs, consider hiring a designer to help customize and personalize them.
While most websites offer essential customization services at no additional cost, having someone specializing in residential design could help ensure your new home meets all of your expectations.
Stick With Your Budget
Find a plan that fits your space needs, but keep it practical and financially feasible. A professional can help you determine exactly how much square footage you'll need, allowing you to locate and initiate any potential cost-saving measures.
Additionally, if you lack funding, consider looking into government programs like FHA or USDA Rural Development loans which offer lower interest rates and down payment requirements for qualified buyers.
While using private lending sources could save you money upfront, it is essential to factor in closing costs and higher interest rates than government-backed loans.
Consider Hiring An Architect Or Using Software
If your primary focus is creating an operational plan without breaking the bank, hiring an architect and utilizing design software can help you construct the perfect budget-friendly space. First, think about what matters most to you, and then see if any local architects specialize in home designs to give your house an eye-catching exterior.
You can also hire an architect to do most of the design work, saving you time and effort. However, remember that architectural fees are often not included in house-plan prices, so budget accordingly.
Having realistic expectations when creating from scratch makes a basic floor plan more straightforward to execute than one with many custom details. So, ensure access to high-quality rendering software if you decide to take on something more complex.
Consider Cost And Energy-Saving Plans
The cost of building a home has been on a steady incline in recent years, so finding ways to cut costs while maintaining comfort is more important than ever. In addition, it's wise to choose energy-efficient plans that save you money on utility bills over time.
For example, installing solar panels (though expensive up-front) helps reduce electricity costs over time. Additionally, you can opt for environmental-friendly appliances and other green building materials to help reduce your carbon footprint.
Keep Your Location And Surroundings In Mind
Before looking at individual designs, decide which area you want to live in and what type of community you want to neighbor.
For example, how far are you from schools, shops, and public transport? Do you prefer leafy suburbs, or are city views more your thing? As you ponder community-based features and take inventory of your lifestyle, you gain a clearer picture of which plan and location will suit your needs.
For instance, if you love entertaining guests on weekends, look for a design with plenty of open-plan living space so you can host big parties easily. If kids are on your radar, try to find a place with lots of natural light, as such areas will help them stay alert and happy.
Consider Privacy And Security
Check out plans that have features like soundproofing, insulation, and upgraded locks. These security systems will provide more safety and privacy than older models and cost less than upgrading your home in stages.
Upgrade Or Customize Existing Plans
Though some house plans are rigid and unchangeable, others are customizable, so you can easily add or remove features without spending much money.
Buying a house plan and then upgrading or customizing it allows you to create projects tailored precisely to your vision. However, if you're considering customizations, make sure you carefully draft plans or work with architects. Otherwise, you may end up with an expensive mess.
Before You Go
Picking house plans is a significant undertaking, and you'll likely make changes after purchasing your specific design. That said, ensuring your blueprint meets specific criteria will put you on the right track and save you money.