How To Get Floor Plans For My House; Creating A Perfect Home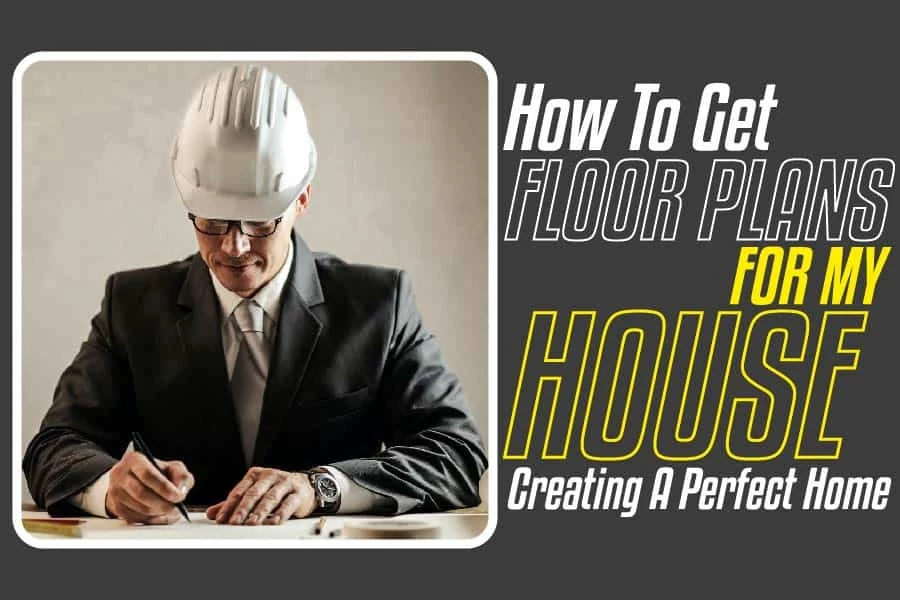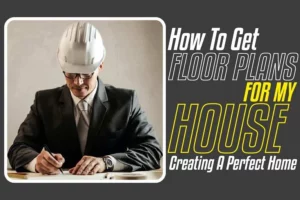 Planning is an important part of anything, and if you get it right, you will have an easier time. The same thing applies to construction; whether you want to change your house or build a new one, you need to make floor plans.
Suppose you bought a house and you want to change its interior. You need to get the floor plans to help the contractor know how to make changes. Here is a detailed explanation of why you need floor plans and where you can get them.
How To Get Floor Plans For My House
You can get the plans from a local records office or permit agency for an existing house since they keep all house copies before giving building permits.
If the local government has a dedicated website for blueprints, you can find it if you have the details. If you want floor plans for a new project, you could get an architect to draw one for you or get one online for a fee.
What Is A Floor Plan and Why You Need It
You might be wondering what a floor plan is and why it is such a big deal. Even if you went to look for an architect to draw one, you must have noticed the price is pretty high, so what is it? Let us break this concept down to understand what floor plans are all about.
A house floor palm shows the detailed layout of a property as viewed from above. A plan shows the walls, doors, cupboards, beds, and other furniture to scale so you have an idea of what your house will look like, but it is more important to a contractor.
A house plan will also indicate the gardens, courtyard, swimming pool, and anything else around the house, so it can be a good way to know exactly how much your house will cost.
You need to be involved in making the floor plans since they will determine what your house finally looks like.
It will show the spaces in a room and have furniture footprints, so you know what will fit and how much space you will be left with.
A good floor plan will depict all the scaled-down positions of doors, windows, walls, and their elevation from the ground.
It will also have electrical and plumbing points for lighting and the taps in bathrooms, kitchens, and so forth.
You can go a step further and use 3D floor plans to depict the layout in 3 dimensions. You will see depths, heights, and perspectives from different angles; thus, you will have a vivid image of the final product.
A floor plan will help you work out the interior layout of your house. This way, you will know the furniture and accessories you need, and you will be in a better position to make a budget that suits and will work for you.
Working with a draft before you get anything done is the best way to ensure everything is in order since you will have the space to plan it all out.
Making decorations and furniture plans as you go might be hard since you will constantly get distracted, and you might end up spending more.
A floor plan will give you the peace of dealing with the décor without the pressure of other people's opinions.
If you have a good floor plan, you could build it into a model and use it to arrange the décor and furniture. You could move them around the house to see where they fit best, so you install them correctly.
When getting a contractor to build your house, you need a floor plan to help them quote a price for it.
The floor plans should be as detailed as possible to make it easy for them to calculate an average cost for the house, so you get accurate budgeting confines.
You need the floor plans to get clearance from the various leaders and governmental offices in your area.
Before you get a building permit, you must have a detailed floor plan showing the number of floors it should have.
Some types of buildings might violate construction codes, so you will get such details when you are still in the planning phase, so you don't end up losing thousands on a project that gets shut down by the government.
If your HOA has guidelines on how you should design your house, then a floor plan will be a good place to start making modifications to your house.
In a nutshell, a floor plan helps you make all the changes that need to be made to your house before you start construction.
How To Save Money On House Plans
If you are going to build your dream house, you will need a set of floor plans. You will use these plans to bid out to contractors, the contracts, and build your home. Here are three tips you need to help you save some cash when getting floor plans.
1. Don't Work With an Architect from scratch
The most obvious choice is to hire an architect to design the home from scratch, but this isn't a good idea in most cases.
The first issue is that it takes time to properly communicate everything you want to an architect then revise the process.
You could start with a wish list of things you want or some pictures then the architect will sketch some floor plans for you.
You will review these and make changes to move forward or restart the process, which will take a lot of time.
Once you have floor plans, the architect will start putting details into the house with elevations and dimensions.
You will then go into finishing dimensions and aesthetics, and the whole process can take even months.
Considering that architects charge between $100 and $250 per hour, you can see how having an architect design your house from scratch can get expensive.
2. Stock House Plans
Another option to save you money is to use stock plans; there are millions of stock plans on the internet, covering everything from vacation homes to large customs. This can be a great way to go, especially if you don't know what you want.
Just about everything has already been done for you, and you need to iron out a few details. Stock house plans can be an affordable way to go, and you can buy them at a lower price than it would have taken you to make them.
Stock house plans range between $1000 and $2500 depending on the complexity and what you need in the house plan.
Look through as many stock house plan websites as you can and find the one that matches your needs.
If you have a lot to build on, check with your local building department to see what your new home's maximum dimensions can be.
Most municipalities have zoning requirements; thus, you have to get a house that fits in the zoning lines.
When you buy a stock house plan, you are licensing the use of that plan to build one home; if you want to build two houses or more, approach the company for a multi-house license.
3. Make Modifications to the Stock house plans
Once you get a stock house plan that closely meets your needs, it is time to approach an architect to see what they charge to make the modifications you want. As you suggest the modifications, make sure you detail all site changes you might want.
Ensure the architect knows which city you are building in, so they make code modifications required by the local government. Make sure they give you a pdf version of the floor plans that you can use to bid to contractors.
You will find it easier to get pricing by emailing floor plans to contractors instead of moving with tons of drawings and illustrations.
When getting stock house plans, consider how much modification you will need to make to the house for it to be perfect.
If you need to make any changes, you need to get the AutoCAD version which is fully customizable.
The AutoCAD version gives your architect a platform to change the design and end up with a building that meets your needs.
Many municipalities need an architect's stamp on the drawings submitted for the building permit. If this is the case in your community, make sure the architect includes this in the final plans.
Conclusion
You can get floor plans for an existing house in public records offices; you can legally look at the plans if you have the necessary documents to verify. If the house is yet to be built, you will have to get an architect to draw the floor plans or get one online.
Floor plans are crucial for any construction project, and you must have them to build a home. You need to have it when looking for a contractor, and it will help you make better decisions about the dimensions and furniture in the house.