When Remodeling A Kitchen, What Comes First?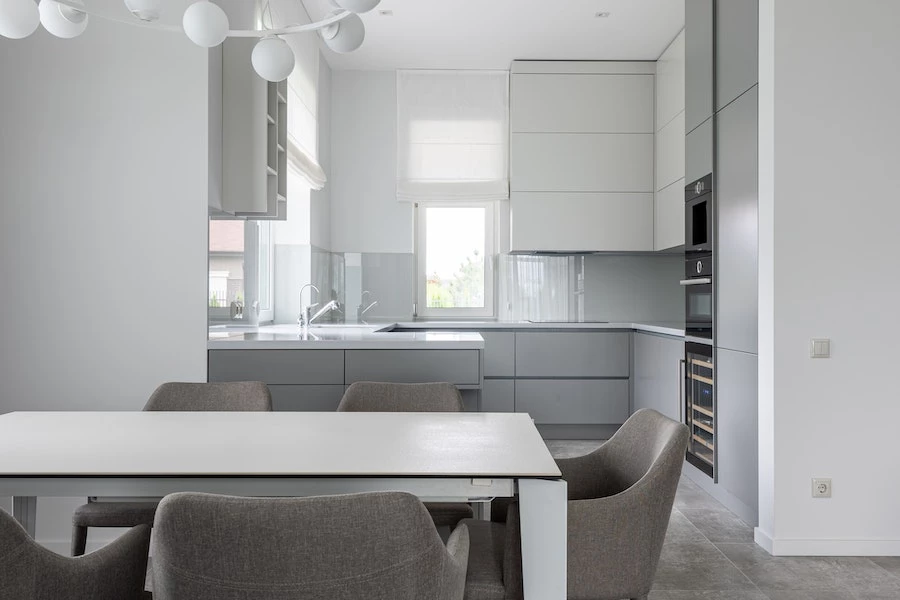 The kitchen is considered the central place in the house, especially if it is also a meeting space for household members at the dinner table. Therefore, its redevelopment is a significant event expected not only by those who most often cook in it but also by all others. For the renovation to show the best results, it is important to follow all stages of the remodeling, from planning to the final move-in, and not act spontaneously. As a rule, an ill-conceived repair leads to bigger expenses and the need to remake incongruous elements of a new interior design.
How To Start A Kitchen Renovation?
If you've decided that it's time for a change in your home, and the choice rests on the kitchen, follow this guide from professional kitchen remodeling Pasco WA companies.
Start with Brainstorming
Everyone should be pleased with the new design, so it is essential to take into account the opinion of each family member regarding how they see the future kitchen. Of course, priority must be given to those who cook, but you need to ask even the smallest dwellers. Perhaps, your kid will ask you to make a small folding step in the wall so that they can reach the cabinet where their favorite sweets are hidden.
Move to Planning and Reject All Unrealizable Wishes
After the ideas are collected, critically analyze what you've got. Drop the following suggestions:
Pure fantasy wishes;

Projects too expensive to implement;

Ideas that conflict with security considerations.
From the rest, form a general vision of the future layout. The final decision on issues that have received an alternative vision is taken by voting or lottery. For example, it may be a question about which lamps to install or which company's sofa to buy.
Sketch Your Kitchen
It is better if you notice the errors that have arisen during planning not when you enter the already renovated premises but at the stage of project development. A good tool for this is drawing the interior design in different projections and in the color scheme that you are going to embody. If the family does not have at least beginning artists, you can contact specialized design or architectural agencies or the contractor, if you have already decided on one. Modern agencies widely use the 3D modeling method, thanks to which you will see the project as realistically as possible.
Make a Quote from Different Contractors
So as not to spend hours of your life searching the Internet for prices for everything from sockets to curtains, as well as for all repair tasks, refer to the HomeQuote platform. By describing the task in a short form, you will receive an estimate of the cost of the entire remodeling project. Moreover, this will not be a single quote but several options based on pricing policies from different contractors in your region. By comparing these quotes, you can choose the most optimal remodeling company or continue your search further.
Invite a House Contractor for a Final Project Cost Estimate
Before concluding an agreement with any home improvement company, invite a specialist to your house for diagnostics and advice. Typically, this service is free. It allows you to take into account all the points that must be reworked so that the agreement is as complete as possible. In such a case, numerous additional cost items will not endlessly appear in the process of remodeling.
When all decisions are made and agreements are signed, the most exciting thing is to wait for amazing results. When picking reliable contractors suggested by the HomeQuote platform, the eventual interior will allow your kitchen to maintain its status as the main attraction for all family members.