7 Sustainable Ways To Decorate Your Home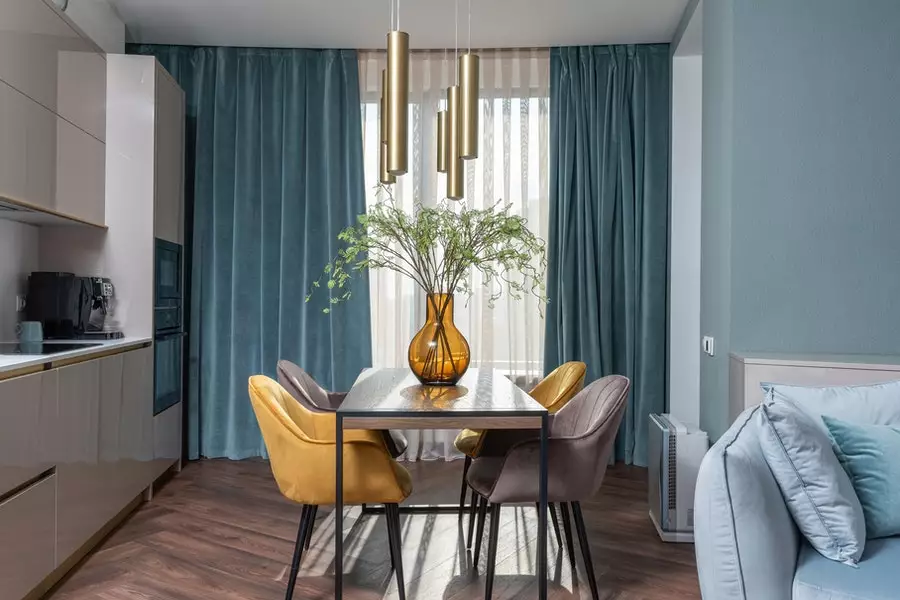 More than ever before, people today are trying to live as sustainably as possible. They are eco-friendly in how they live, how they get around, and eco-friendliness even plays a role in which companies they purchase from. Many people even take sustainability seriously at home as they aim to help preserve the environment as best they can.
While there are many products to make your home more sustainable, you can also be sustainable when it comes to your home decor. Not only will these sustainable decor choices be friendly to the environment, but many of them will be quite affordable and look amazing, as well.
Without any further ado, this guide is going to take you through some great and sustainable ways that you can decorate your home.
Introduce Some Flowers And Plants
One of the best ways to add some sustainability to your decor is to use flowers and plants. They are naturally grown, and can make a brilliant addition to any room, without having to be made in a factory using harmful materials or methods. Flowers can come in all different shapes and sizes, and work in just about any room in your home.
Also, when the flowers are on their last legs, they can also be pressed or dried and used as art, or even as bookmarks if you so choose. These are easier than ever to get into your space, as well. There are subscriptions where you can schedule plants and flower delivery right to your door, so you never need to be without your favorite plants for very long.
Use The Right Paint
A big part of decorating a home and improving how it looks is using some paint to change the look of a space. However, if you want to be as sustainable as possible, be careful about the kind of paint you use. Many paints are full of different chemicals and additives that are not only bad for you and your health, but also the environment.
As a result, make sure that you are using low-VOC paint. This is essentially paint that contains volatile organic compounds, which can contribute to indoor air pollution. There are many benefits of low-VOC paint, and it is quite easy to find, so there is no reason not to use it the next time you need to add some paint somewhere in your home.
Find Ways To Reuse Or Repurpose Things
Another great way to sustainably decorate your home is by finding ways to reuse and repurpose things. Instead of throwing something out once you are done with it, consider if there is anything it can be turned into or used for.
For example, you can turn an old coffee can into a home for some plants, or old mason jars into drinking glasses. There are thousands of different options and things can have uses beyond what you could ever imagine, so don't be afraid to get creative here.
This can not only save you money, and help the environment, but also give your home something brand new and unique that you can be proud to show off.
Choose Sustainable Materials When You Can
Choosing to use sustainable materials throughout your home can also be a great way to have a more eco-friendly household. These are essentially materials that can be made and constructed without depleting non-renewable resources in a major way.
Choosing furniture made from reclaimed wood or recycled plastic can be a great way to still get a quality piece, but also feel good about how it was made and where it came from. Not all materials are sustainable of course, so you may need to reach out to a company or individual to ensure something is sustainable before you consider buying.
Buy Used
If you are going to buy something, whether it is a piece of furniture, a piece of decor, clothing, or even appliances, consider buying used. You can head to local garage sales, or even purchase items from Craigslist or other similar online sites.
In addition to being better and more sustainable for the environment, buying used can also help you save a ton of money. And sure, some used products are low-quality with their best years behind them, but there are plenty of used products that are just as good and work just as well as new ones will.
Get Some Thermal Curtains
The curtains you have over your large windows in places like the living room and bedroom can play a very big role in how they space looks. A nice set of curtains can elevate the look of a space, while curtains that don't fit or match well can certainly look out of place.
But instead of your curtains simply looking good, why not have them do some good at the same time? If you invest in some thermal curtains, they can help stop drafts, and ensure there is less indoor and outdoor heat exchange in your home. This helps to regulate the temperature, and can prevent your HVAC system from needing to work too hard. These thermal curtains often have multiple layers of material to better stop the exchange of heat.
Use LEDs In Your Light Fixtures
The lighting temperature and level of brightness in your home can have a rather large impact on how the space looks as a whole. The right lighting can contribute to a beautiful space, while having poor lighting can often ruin one. But instead of opting for traditional lights, we recommend that all sustainable households consider using LEDs from a place like ArchiPro.
Not only do these last longer and come in many different brightness levels and shades, but they also use far less electricity. So you can get the same (if not better) lighting, for a fraction of the price over time, while also doing your part to help the environment.
In conclusion, these are just some of the many different sustainable ways that you can decorate your home and ensure it looks spectacular. They are far from the only options you have, but are indeed some of the best.