Selling Real Estate? Try Using Flyers To Market Them!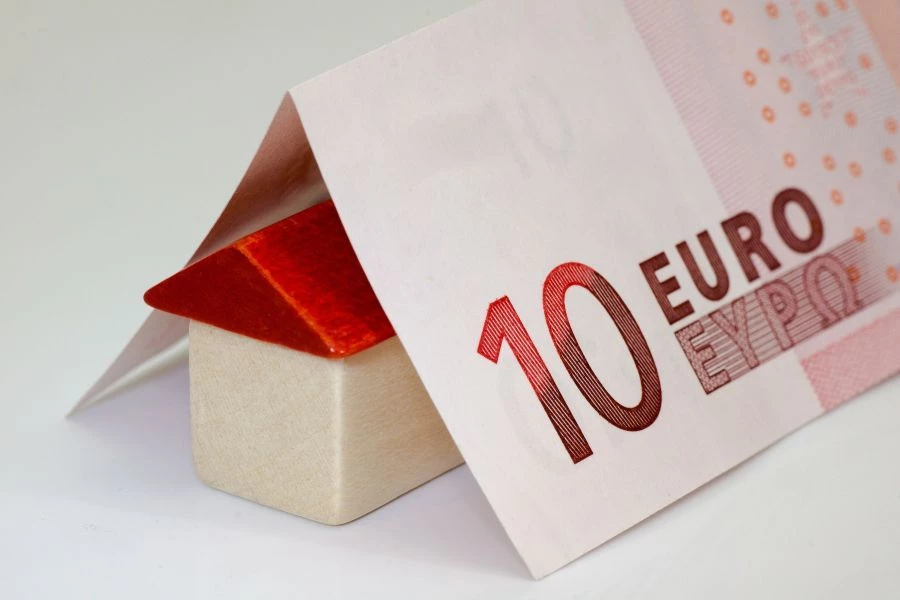 In today's market, it is more important than ever to be aggressive with your sales tactics. When you are selling real estate you have to use every marketing tool at your disposal. One great way to market your properties is through flyers. Flyers are a quick and easy way to get information about your property in the hands of potential buyers. If you want to start being aggressive with your sales, read below on why flyers are effective and how you can create flyer templates that will convince potential buyers to sign that contract.
Why Are Flyers Effective In Sales?
There are a few reasons why flyers are effective when selling real estate. Flyers can be quickly and easily digested by potential buyers, which is great for catching their attention. Additionally, they are a great way to provide a lot of information in a small space. This is important when trying To Sell Multiple Properties At Once Or When You Want To Highlight All The Features Of Your Listing. Flyers Are Also A Great Way To Create A Memorable Impression. They Can Be Fun And Creative, Which Will Help You Stand Out From The Competition.
How Do I Create An Effective Flyer Design?
When creating your flyer, it is important to make sure that it stands out from the crowd. You want to make sure that it catches people's attention and makes them want to learn more about your property. Here are some things you need to take note of when designing your flyer:
1. Choose a layout for your flyer.
There are many different layouts that you can choose from, but you will want to make sure that the layout you choose is easy to read and catches the reader's attention.
Venngage
2. Use attractive images of the property.
Using high-quality images is essential when creating a flyer. The better the image, the more likely people are to take notice of your flyer.
3. List all the features of the property.
Make sure to list all the features of the property in an easy-to-read format. This will help potential buyers get a quick overview of what the property has to offer.
4. Use an eye-catching headline.
Your headline is the most important part of your flyer, as it is what will catch people's attention. Make sure that it is catchy and enticing, and that it accurately reflects the property you are selling.
5. Use images and graphics to break up the text.
Images and graphics are a great way to break up the text on your flyer and help to illustrate the points you are trying to make. Be sure to choose images that are high quality and relevant to your property.
Venngage
6. Keep your text brief and concise.
People are more likely to read a flyer if the text is brief and easy to digest. Try to stick to the most important information about your property and avoid rambling on.
7. Use fonts and colors that are easy to read.
When choosing fonts and colors, you will want to make sure that they are easy on the eyes and help to convey the message of your flyer.
8. Print your flyer on high-quality paper.
Using high-quality paper will give your flyer a more professional look and will help it to stand out from the competition.
9. Make sure your contact information is easily visible.
It is important for people who are interested in your property to be able to easily get in touch with you. Be sure to include your contact information prominently on your flyer.
By following these tips, you can create a flyer that will help you to sell your real estate quickly and easily.
Venngage
Consider Using A Flyer Maker.
If you want to create a professional-looking flyer without any design experience, consider using a flyer maker. This is a program that allows you to create your own flyers without taking too much time or effort on your end, especially if you need to find a buyer for a specific property immediately. There are many different online tools that allow you to easily create flyers using templates which can be a great option if you are not confident in your design skills. One such platform is Venngage. It has a variety of flyer templates that you can customize depending on your needs.
Create Your Custom Flyer Templates For Your Real Estate Now!
Selling real estate can be difficult, but using flyers as a marketing tool can help increase your chances of success. Flyers are a quick and easy way to provide potential buyers with information about your property, and they can be used to generate interest in a wide variety of situations. With a well-designed flyer, you are sure to get more leads and close more sales. Make sure you remember all the items above when you start creating your flyer template. Good luck!