Real Estate NFTs: What Are They?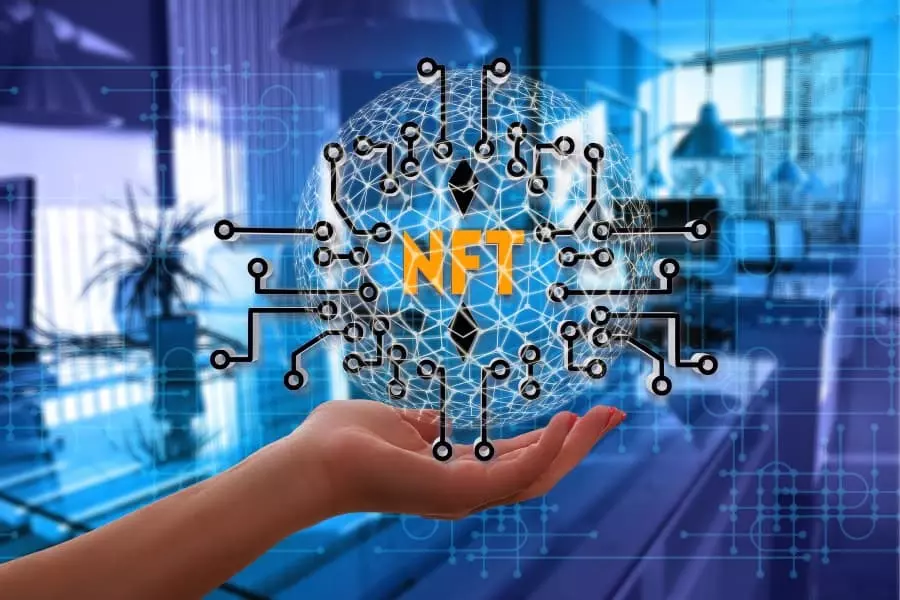 The inception of digital assets pushed the NFT or Non-fungible Token to be one of the most controversial technological novices sought after by collectors, companies, and even individual investors out there. When this cryptographic token first emerged, it represented art, music, pictures, videos, or anything you could own digitally. Examples of these are Beeple's Everydays: The First 5000 days, 3LAU's Ultraviolet electronic dance album, and Mystic Axie from the crypto game Axie Infinity.
Real estate is perhaps the most appealing aspect of the NFT realm, not least because it covers both virtual and physical property. But what are they really? How do real estate NFTs work? Can these types of NFTs be the solution to the future of real estate?
Brief View Into The Digital Real Estate
The market for digital records, advertised as Non-fungible Tokens or NFTs, has soared this year, with the most noteworthy sale in March of 2021 sold at $ 69.3 million artwork by Beeple at Christie's online auction house.
Hrish Lotlikar, the Co-founder and CEO of SuperWorld, a virtual world geographically mapped onto the real world, mentioned that their company had sold over thousands of properties last 2021, with an average user spending of about $2,000 on their site.
It is daunting to say whether architecture and virtual real estates are a passing fad or the path of the future at present.
If you are baffled by people paying real money for virtual properties in a virtual environment, let us remind you of the Mars Mansion, marketed as the World's First NFT Digital House, sold for the high price of 288 ETH, or $512,000. The Mars House's inception was on an iPad last spring of 2021, stated Krista Kim, the Toronto-based artist of the NFT property. She said that she took inspiration from the stylish and calm architectural style of Kyoto, Japan, and that it was her bona fide dream home. It was developed explicitly for the Metaverse, a shared, online three-dimensional space where the users can commune with each other and interact with computer-generated avatars and objects. At first, Ms. Kim was curious if the NFT Price for the Mars Property would sell at the same price as a real house. She was the least bit surprised when it did.
Mr. Lotlikar envisions the monetization of these virtual real estates in the Metaverse. Monetization schemes like renting out billboard space to purchase or advertise and even selling houses similar to the real world. The new owner of Mars Property has allowed Ms. Kim to use the virtual reality platform Spatial to make the property open for private functions and public tours.
How NFT Met Real Estate
If you put the traditional slow transformation trend of real estate alongside the instantaneous growing trend of NFT, it may seem that the two areas are in contrast. It may not look like it, but existing real estate transactions and NFTs share more features than many of you would imagine. There was even a snippet from a Forbes Article published last 2021 mentioning that real estates are the perfect asset to convert into NFTs or Non-Fungible Tokens.
Real estate undertakings are already so intricate, combining the title documentation, the contractual documentation, and the physical asset that formalize every deal. On top of physical asset surveillance and having to carry out in-depth due diligence on every legal document, every transaction has to have high-level identification. It also has to pass several anti-money laundering checks for any business transaction relating to real estate but still remains highly susceptible to fraudulent activities. For buildings having more historical value, their deeds are usually more delicate, fragile, and at times, illegible.
While Non-Fungible Tokens may seem complex, they have the potential to simplify the traditional transference processes of Real Estate transactions. NFTs have the capacity to hold vast amounts of data and information, providing proof of ownership and built-in authentication. The blockchain network records and secures all data and information. It is because blockchain technology prevents the existence of forgeries in the NFT realm, thus making NFTs a practicable tool in streamlining every real estate transaction and allowing users to certify their digital ownership. In the traditional setting, the Land Registry Authority verifies the identity of land owners when individuals send in their copies of ID through the certification of a qualified conveyancer. During this process, the likelihood of fraudulent activities increases because of the number of people involved. With the involvement of NFT, digital confirmation is accurate, for they possess unique features for each of their owners, similar to a digital passport. Hence, it decreases any risk of fraud.
The Virtual Land
For this Virtual Land to have a concept, take into consideration that in the virtual space, digital reality exists there. This digital reality is what crypto enthusiasts, tech investors, and the general populace refer to as the Metaverse. Tons of users say that they have realistic experiences on these platforms as they rely on the three-dimensional features of these platforms. It provides users with engaging elements mirroring the physical world in so many ways.
They sell divisions of projects into smaller sections called land or plot offerings, similar to how they sell land in the physical world. There are two ways in which you can buy these offerings. Either by the native cryptocurrency of a prospect or by fiat.
Why Buy It, Then?
The virtual world is where people can satisfy their social needs, thus attracting more and more people to join these platforms. An out-of-the-box perspective is that many look to the citizens of impoverished countries who may never enjoy the same lifestyle as a multi-millionaire in the physical world. For others, virtual reality is a bridge to surmount these inequalities.
Another factor is how people spend their time. As people engaging online increases, it follows that the assets want to show to their peers or their flexes could also exist in the digital world.
Wrapping Up
As digital residence and real life become more closely linked, Metaverse investors, crypto, and NFT enthusiasts have new opportunities to diversify their investment portfolios.