A Beginner's Guide To Real Estate Investing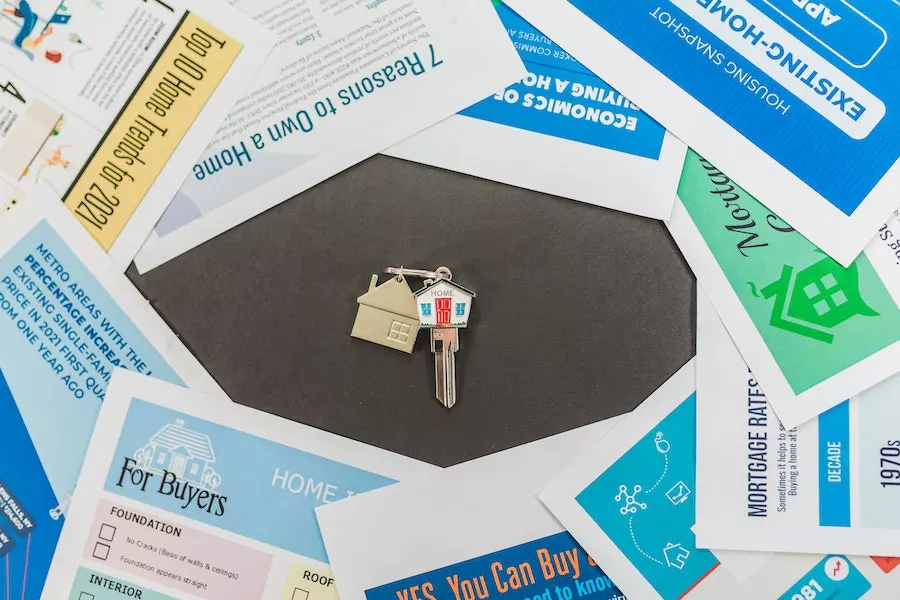 Starting a career as a real estate investor requires purchasing, leasing, renting, or selling property to gain a profit. Real estate investors are usually very invested in the entire process and make decisions on what will be the next steps towards success. They will get into house flipping or property management and collect the benefits. However, sometimes they opt for a more passive strategy and start investing in real estate investment trusts instead.
When they decide to start investing, they usually choose real estate because it requires little to no formal education. In comparison to purchasing equities and bonds, real estate investing is often preferred because it can help you generate a consistent, profitable income. Furthermore, real estate investments can provide significant diversification to your portfolio, resulting in lower volatility and a higher return per unit of risk.
In fact, you don't have to be a real estate expert to begin your career. To get you started, here's a guide for beginners investing in real estate.
Create A Business Plan
Creating a well-thought-out real estate investing business plan is the first step you need to complete if you want to become a successful real estate investor. The business plan is necessary because it will help you present your idea and it will also help you notice all the pros and cons of your vision for the business. Additionally, with a well-prepared business plan, you can easily get funding if you need it and form possible partnerships with other successful business people in your field.
Having an excellent business plan means that you need an extensive market analysis, including an analysis of the competition, customer analysis, and industry analysis. All of these will help you in the creation of the business plan because you will be aware of all the facts, news, advantages, and disadvantages of the real estate business world. Additionally, make sure to include a five-year plan for the growth of your business and how you plan to achieve it.
Connect With Real Estate Agencies
If you have entered the real estate world, you need to collaborate with quality real estate agencies that will help you with all aspects of the investment process. It is crucial to collaborate with such agencies because they are aware of all the tricks in the real estate market and have a vast knowledge of the subject. They will share with you information about property values and comparable home sales. Additionally, these agencies should be familiar with all local and state laws, so when you decide on a property, the transaction can be completed smoothly.
Make sure you collaborate with agencies that have the best real estate CRM so they can connect you with people who want to sell a property according to your requirements. Agencies that have implemented quality CRM technology offer an amazing customer experience, many lead conversions, and a lot of fulfilled transactions. Ultimately, implementing this technology results in providing happier and more satisfied customers. Furthermore, the agencies are responsible for answering all your questions, connecting you with the best sellers and finding you the best properties for investing. They should be able to explain everything confidently and competently.
Start Simply
Regardless of the type of business you are starting, always try to start as simply as possible. Wholesaling is a clear, straightforward way to get started in real estate. With this strategy, you can purchase a property for less than its market value and assign the contract to an end buyer. People engaging in wholesaling actually never own the property but manage to make money by adding a fee to the final contract.
If you build a strong buyer list, you can have a successful wholesale business. This is an investor list for people who are searching for the next successful investment. To identify potential buyers, wholesalers frequently run lead generation campaigns. The campaign includes marketing their company using email marketing, social media platforms, or website marketing, and then building a list of potential investors.
Make Use Of The Online Real Estate Platforms
These types of platforms, which are also known as real estate crowdfunding sites, simplify the connection of borrowers and investors. The developers will create and present the projects that require funding, and the investors will fund these projects with debt or equity. This will create a win-win situation for you as an investor because you will collect the benefits of real estate investing without having to deal with ownership. Additionally, the developers can obtain the funding they require for their projects.
Final Thoughts
Being an investor is a very difficult process because, even though it seems like a very profitable business, it requires the completion of several steps before starting. Investors cannot be sure that the property they want to invest in is a profitable investment. This can happen if they haven't done the necessary market research.
When the proper research has been done, real estate investing can be a profitable investment. Apart from this, you will need plenty of hard work, effort, and dedication. All of these qualities will help you achieve anything you have imagined before entering the real estate world.