Selling A Distressed Property: Is A Cash Buyer Right For You?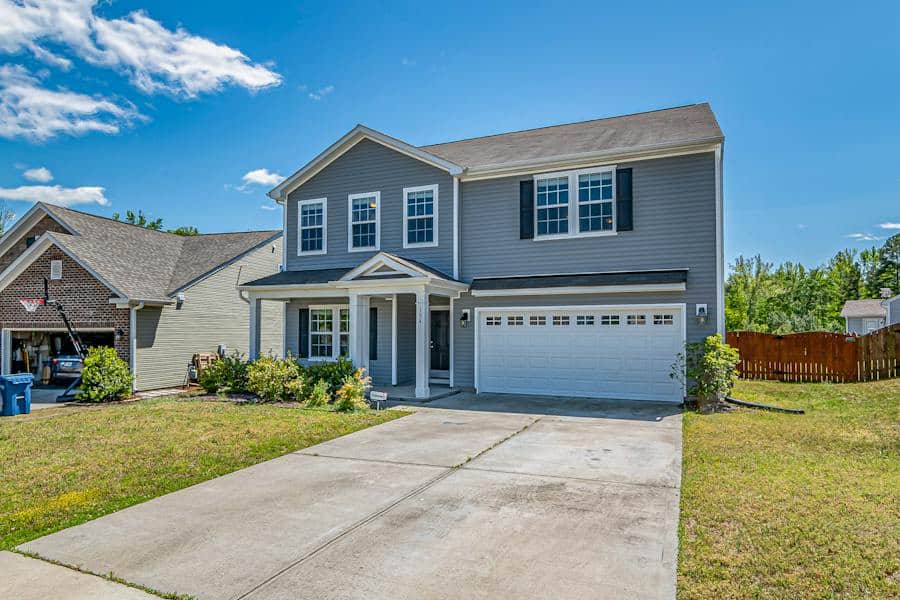 Most of us love our homes and would be devastated to leave them; they represent security and stability in an overwhelming world. Unfortunately, there are times when we need to leave but don't have the time or wherewithal to go through a protracted selling process, which can take months, depending on the market.
In these circumstances, cash home buyers are a godsend, letting us recoup our losses and cut ties as fast as possible. However, utilizing a cash home purchase process is not always the right solution – and not every company that buys homes is reputable. Today, we'll explore why you might choose to sell your home to a cash buyer.
Scenarios Where a Cash Buyer Makes Sense
The typical narrative for a home sale is that you decide to move somewhere else, such as a larger home for a growing family, and contact a realtor while searching for your new house. You may live in the home until the sale is complete so that you can utilize the sale proceeds for a down payment or, if you have the funds, finance the down payment yourself and then apply the extra funds to the mortgage when the sale is complete.
However, this isn't possible for everyone. Here are some circumstances where you might decide to forego the realtor process and sell directly to a buyer, who will then renovate and sell the home to another family.
An Old, Distressed Property
When consumers buy old homes, they expect them to be nearly move-in ready, requiring only minor repairs like patching up drywall or refinishing wood floors.
Highly involved repairs, such as fixing termite damage, can be incredibly expensive – and you, the seller, are usually expected to handle these when they're revealed through a home inspection. Most of the time, a buyer has the right to cancel the sale over serious structural issues, making it incredibly hard to offload your property if it's not in good shape.
If you sell to a cash house-buying company, they will assess the damage, provide you with payment, and then take on the cost of renovating the property before it is sold to another consumer. You don't need to get an appraisal, and they will generally accept homes in nearly any condition, as they have the resources to repair the problems or even demolish the property and sell it as land.
Tight Deadline for Moving Out
Sadly, some people find themselves needing to move quickly, either because their home situation has become untenable or they are urgently needed elsewhere. For example, if a loved one is dying of a serious illness across the country and you have to be there for them in their final months, you may be willing to take a discount on the sale. Negotiating with realtors, orchestrating repairs, and completing all the paperwork may seem insurmountable when you're already in so much mental distress, and it may be better for you and your family to get the process done as fast as possible.
Urgent Financial Needs
The typical home purchase process takes quite a while, and it is also riddled with uncertainties; your financing for your new home may fall through, or the buyer may unexpectedly back out of the deal because they didn't get loan approval. In this case, you don't want to wait months to receive the payment for your property, which is why a cash buyer is a sound financial decision. They can get the deal done very quickly as there is no need for an appraisal or for the buyer to secure their own mortgage.
Maybe you need to pay off a large debt as soon as possible, like back pay for child support or medical bills; cash-for-home companies are a good choice, as they will provide you with a lump sum payment within only a few days or weeks.
Choose The Buyer Carefully And Read All Conditions
If you're selling a derelict home, need to move right away, or require immediate payment, you can sell your home to one of these companies, but you also must be careful with what business you choose. They should be very clear about what you do and do not need to do; for example, some may require you to move all your unwanted possessions, which might be difficult.
You should get quotes from several buyers in the area to see which one will give you the best deal with the least amount of hassle. If you feel like you might be getting lowballed by all the companies, you can hire an appraiser to give you a second opinion. Be sure to ask how they will dispense the money and read the purchase contract in detail.
We all want to get top dollar for our largest investment, but at times, convenience and speed take precedence due to other circumstances. Cash buyers can be a vital resource in these specific situations, but you must still protect your interests and go with a great company with a track record of success.