Here Come The Gifts: 11 Items You Need On Your Summer Wedding Registry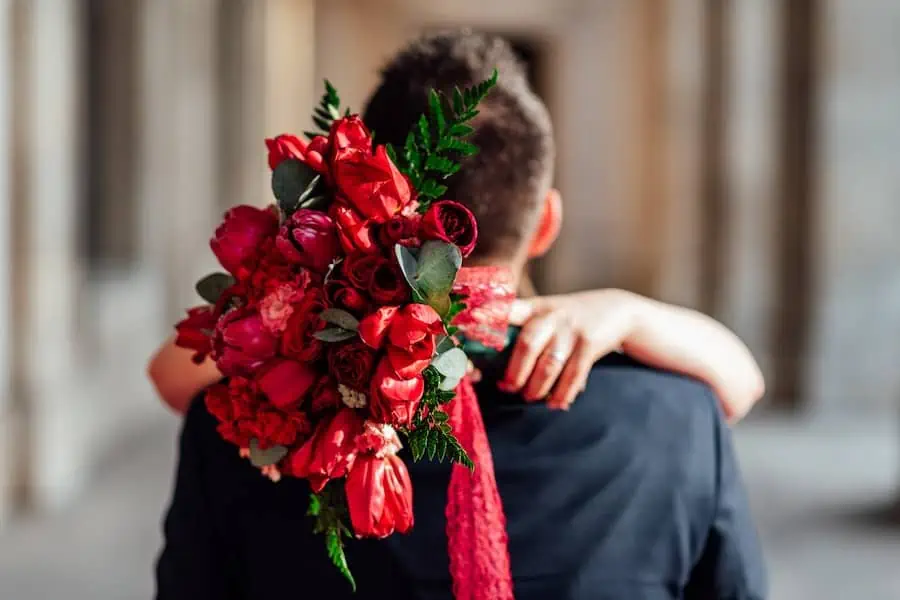 The wedding registry tradition is a time-honored practice that allows couples to curate a personalized list of desired gifts for their upcoming marriage. It serves as a practical and convenient way for friends and family to contribute to their new life together. By creating a registry, couples can express their preferences, needs, and aspirations for their home and future. It ensures that the gifts received are both meaningful and useful, reflecting their individual tastes and shared vision.
The wedding registry benefits more than just the couple: It also provides a sense of guidance and ease for guests. It eliminates guesswork and ensures that the chosen gifts will be appreciated and put to good use. From kitchenware and home essentials to experiences and charitable contributions, the registry allows guests to select a gift that resonates with the couple's desires and aspirations.
If you're tying the knot this summer and scratching your head about what to put on your own wedding registry, we're here to help. Ceramic cookware, bedding, and furniture are just the start! Read on for more.
Unlocking The Wedding Registry Magic
1. Kitchen Appliances
Kitchen appliances effortlessly turn raw ingredients into culinary masterpieces, making cooking a breeze. From the whir of a blender creating refreshing smoothies to the comforting aroma of a slow cooker meal, these appliances will transform your kitchen into a culinary haven.
2. Ceramic Cookware Set
Embrace the joy of cooking with a ceramic cookware set on your wedding registry. These vibrant and versatile pots and pans are not only stylish but also provide even heat distribution for delicious meals. Say goodbye to sticking and hello to easy cleanup, as ceramic cookware adds a pop of color and convenience to your kitchen adventures.
3. Dinnerware Set
Elevate your dining experience with a stunning dinnerware set on your wedding registry. Whether it's elegant porcelain or rustic stoneware, the right dinnerware adds flair to every meal. From intimate dinners to lively gatherings, create lasting memories as you savor delectable dishes on beautifully designed plates, bowls, and glassware.
4. Cutlery Set
Complete your wedding registry with a top-notch cutlery set that will effortlessly enhance your dining experience. With sleek designs and sharp blades, good knives will become trusty companions in the kitchen. From slicing through succulent steaks to precision chopping, the right set will make every meal preparation a breeze.
5. Kitchen Gadgets
Add a touch of magic to your kitchen with an array of delightful kitchen gadgets on your wedding registry. From handy can openers to versatile measuring cups and spoons, these nifty tools are designed to make your culinary adventures a breeze. Embrace the joy of cooking and create delicious memories with these helpful companions.
6. Bedding
Transform your bedroom into a cozy sanctuary with a dreamy selection of bedding on your wedding registry. Indulge in luxurious sheets that envelop you in softness, wrap yourself in a fluffy duvet for blissful nights, and sink into plush pillows for ultimate comfort. Create a haven of relaxation and restful sleep, making your new home a sanctuary of serenity.
7. Towels
Wrap yourself in comfort and luxury with a delightful assortment of towels on your wedding registry. Fluffy bath towels that envelop you in softness will elevate your daily routines and create a cozy haven in your new home. Embrace indulgence and pamper yourself with the finest fabrics.
8. Luggage
Embark on a lifetime of adventures together with stylish and reliable luggage on your wedding registry. Whether it's a romantic getaway or a grand adventure, these sturdy suitcases and travel bags will accompany you on every journey. Organize your belongings with ease and travel in style as you create lasting memories around the world.
9. Home Appliances
Make your new house a home with a collection of practical and efficient home appliances on your wedding registry. From powerful vacuum cleaners that effortlessly keep your space tidy to state-of-the-art kitchen appliances that inspire culinary creativity, these essentials will simplify your daily routine and bring ease and convenience to your everyday life.
10. Furniture
Transform your living space into a haven of comfort and style with a selection of beautiful furniture on your wedding registry. From cozy sofas perfect for snuggling to elegant dining sets for memorable meals, these pieces will create a warm and inviting atmosphere for you to relax, entertain, and create lifelong memories with loved ones.
11. Cash or Honeymoon Fund
Give the gift of choice and flexibility with the option to contribute to your cash fund on your wedding registry. Whether it's saving for future plans or a dream honeymoon, or it's the basis of starting your new life together, this thoughtful gesture allows your loved ones to support your aspirations and create unforgettable memories as you embark on this exciting journey together.
Build Your Dream Home Together
A wedding registry is more than just a list of desired items. With the support and love of family and friends, your wedding registry becomes a roadmap, guiding you toward creating a space filled with love, joy, and memories that will last a lifetime.