Everything You Need To Know About Backwater Valve Installation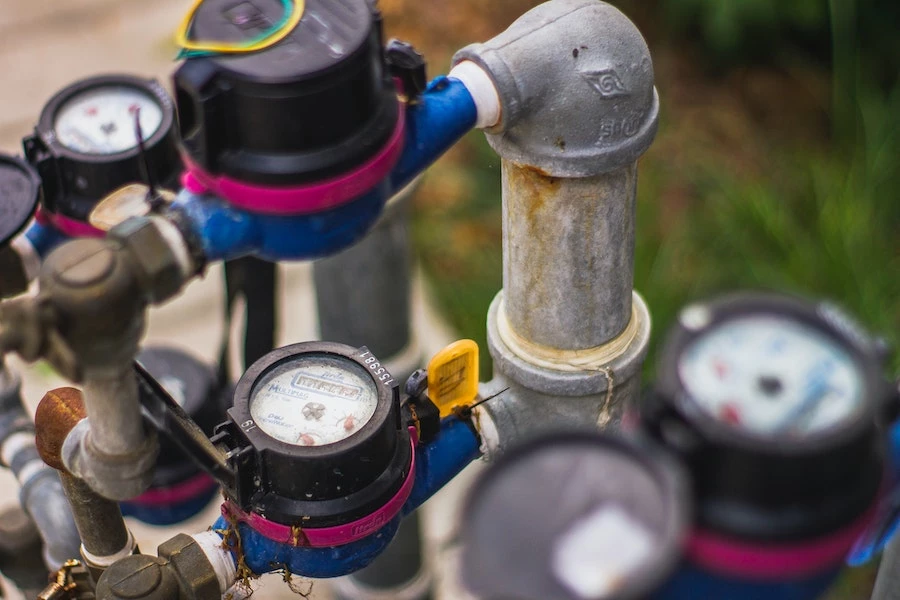 A backwater valve is a common addition to home plumbing systems, but not all homeowners know why they need one or how it's installed. This guide gives you everything you need to know about this type of water valve, from identifying the problem that causes you to need one to installing the backwater valve itself. By the end of it, you'll have all the information you need to ensure your home has an adequately protected water supply in case of flooding or other disasters.
Recently, the only plumbing problem that homeowners can't handle themselves has been a municipal sewage problem. This has been prevalent in the Toronto, Mississauga, and Burlington areas due to the age, size deficiency, and continuous repairs to the old pipes. Installing a mainline sewer backwater valve can protect your property from the risk of a municipal sewer back up.
Here's What You Need To Know About Backwater Valve Installation:
A backwater valve is designed to relieve pressure and prevent sewage from backing up into your home during a heavy rain. It should be installed by a licensed plumber or a trained professional. In addition, many communities require homeowners to have a backflow prevention device on their pipes in order for them to have an active water supply. Be sure to contact the municipality first before installing this type of valve.
When choosing a backwater valve, it's important to know that there are two types: one way valves and two way valves. One way valves only allow one-way flow of water in order to protect plumbing systems against flood damage while two way valves are not as reliable at preventing flooding because these also release storm runoff which could cause more damage than just having a clogged pipe.

The backwater valve unit is located at the front of the house inside or outside (just ask us which would be best for you). There are some municipalities in Ontario that subsidize the installation of the backwater valve unit, such as the City of Toronto, City of Burlington (Halton Region), and City of Mississauga (Peel Region).

Installing a backwater valve can help to lower your insurance premiums!

Don't use your plumbing if the backup alarms the unit when its floating stopper shuts from an issue on the street. It is the backwater valve's responsibility to keep the unit safe from city sewage, but not your own. With that in mind, remember that the unit's alarm system is made by mainline and does not have alarms of its own.
Why You Should Choose Umbrella Waterproofing and Plumbing Solution
Umbrella Waterproofing & Plumbing Solutions has been offering plumbing solutions for more than a decade. We have a lot of experience in backwater valve service and installation. Our staff is knowledgeable and we offer free estimates. There are many different types of valves and it is important to get the right one for your specific needs. When it comes to installation, our technicians know exactly what they're doing and will take care of everything from start to finish!
By choosing Umbrella Waterproofing & Plumbing Solutions to protect your property with "Mainline" backwater valve you will get:
Guaranteed high-quality professional installation – our camera inspection will show you where the unit should be placed, with the aim of preserving your interior décor. And to prove the authenticity of this guarantee, our inspector will give you a complimentary video inspection worth $150.

We're responsible for applying for the permit and scheduling the city inspection. This means you won't have to visit the city hall and wait in long lines. We'll do the legwork for you.

Licensed installation of the backwater valve unit by a licensed technician – responsible, organized, and thorough.

Help completing the backwater valve rebate application and the application forms.

You get a thorough explanation when we disconnect your downspout.

Stress-free environment with reasonable and pleasant workers
Sump Pump Services
Sump pumps, or backwater valves, are a vital part of any basement or crawl space waterproofing system. In recent months, we have been asked many questions about submersible pumps, referred to by many as sump pumps: What are they for? How do they help the property? Do we need one?
In Ontario, people in small towns and villages are commonly known to install sump pumps if there are no centralized storm drains, instead of traditional septic tanks. In the cities and urban centers, where these storm drains fail, sump pumps take on a different significance as protection against basement flooding.
Interesting & Useful Facts To Know About The Sump Pump Devices
For any property or residential area that already has adequate ground elevation to function as the normal storm water collection and release, a sump pump might be used as an alternate system.

If your home or business doesn't have adequate ground elevation, or in a high water table area, there are more alternatives and retrofits that might be more applicable. If you don't know what to do to prevent this, please call. Incorrect positioning of the sump pump can create a waterproofing problem.

One is not required to have a sump pump at their property, they may qualify for an exemption from the municipality to not install a sump pump and still have their storm water drains going into the combined sewer.

Power systems with a battery backup have a limited run time. The prices are up to 2 or 3 times different between models.

A lot of sump pumps come with alarm systems which can be really helpful.

There is often a subsidy or rebate available if you install a sump pump so you may be eligible to get the cost of a significant portion of it paid for by your city.