Top 12 Spicy Snack Ideas To Ignite Your Palate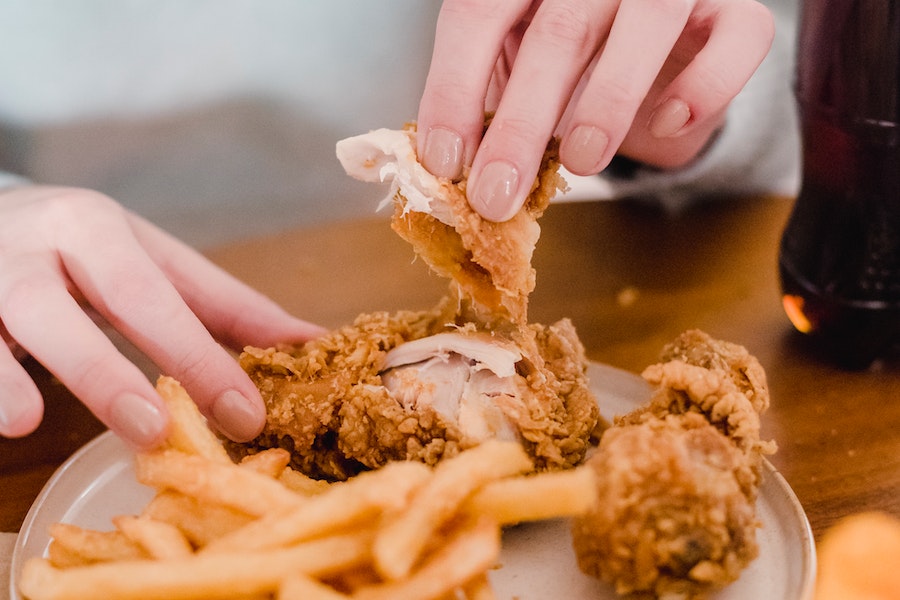 Whether for a small gathering or a full-fledged party, look no further if you're looking for fiery and spicy snack ideas! From classic favorites to innovative creations, this article lists irresistible snack ideas to set your tastebuds ablaze. So, prepare yourself for a spicy affair with these (literally) mouth-watering treats. 
1. Spicy Loaded Nachos
Load up your nachos with a spicy twist. Upgrade your nachos game with complex flavors and textures with crunchy tortilla chips and fiery toppings such as diced chili peppers, jalapeños, and generously drizzled hot sauces. Garnish it with green onions, cilantro, and melted Mexican cheese for a tangy taste. You can add in spicy stir-fried chicken or beef to take the heat up a notch. 
2. Carolina Reaper Beef Jerky
Carolina Reaper is known to be the hottest chili pepper in the world. It delivers an intense and spicy flavor that will challenge the most daring of spice enthusiasts. 
Seasoned and marinated with a combination of onion powder, garlic powder, and the hottest chili, Carolina Reaper beef jerky is a dried meat snack that delivers a hot, smoky, and tongue-tingling flavor for all those who are bold and brave enough to try it. 
3. Spicy Chicken Quesadillas
The combination of shredded chicken topped with sliced jalapeños, crushed red pepper flakes, and melted cheese creates a mouth-watering and crispy snack that'll quickly become a party favorite. 
4. Sweet & Spicy Buffalo Chicken Wings
Buffalo chicken wings are a game-day favorite! Toss in your grilled and crispy wings in a tangy and spicy sauce made of cayenne peppers, hot sauces, chili powders, and honey for that sweet taste. You can also add homemade BBQ sauce for this snack which would taste better than store-bought ones. Serve with blue cheese and celery sticks to balance the heat.  
5. Sriracha Crispy Spring Rolls
A great appetizer and very easy to make now that frozen spring roll wrappers are available. All you'll need to make is the filling. Whether you use shredded chicken, beef, or vegetables, mix it up with soy sauce, sesame oil, and Sriracha sauce for that spicy kick. You can also add sweet chili sauce if you prefer a tangy taste. 
6. Spicy Shrimp Salsa
This vibrant dish is filled with flavors. The citrus taste of lime juice and orange juice plays well with diced tomatoes and onions to give a sweet flavor. Add in Habanero peppers to bring the heat to your preference. Toss in the shrimp meat, giving your appetizer body and texture. Serve with guacamole and potato chips. 
7. Spicy Jalapeños Guacamole
Creamy avocado and finely chopped jalapeños, red peppers, and chili flakes with lime juice create an explosion of flavors. Tomatoes add a tangy taste to the appetizer, giving the dish a more vibrant look. Serve with tortilla chips or vegetable sticks for a wholesome snack. 
8. Spicy Crab Dip
Seafood dips are highly underrated in that they typically lie near the bottom of the totem pole – well below the likes of guacamole, spinach, salsa dips, and even ranch. Let's change that by making a spicy, creamy crab dip that has the sweetness of the crab meat, the tangy taste of the softened cream cheese, a drizzle of mayonnaise, a generous amount of Sriracha, some green onions, fish sauce, finishing up with lime juice and cilantro on top.
The wonderful thing about this dish is that you can reheat boiling leftover crab meat or freeze them for later use. They'll still taste the same after being thawed. You can then use them to make quick and spicy crab dips. 
9. Spicy Deviled Eggs
These are not only easy to make but also taste remarkable. All you need is some boiled eggs cut in half and the yolks removed. Then mix those yolks with a dash of cayenne pepper, Dijon mustard, mayonnaise, and any hot sauce of your choice. Fill the egg white halves with this spicy, creamy mixture, sprinkle some paprika on top for an added kick, and garnish it with chives to jazz things up. Perfect snacks for a party or a holiday table!
10. Spicy Szechuan Popcorn Chicken
An innovative Asian cuisine with a fiery twist! Cut chicken into bite-sized pieces and marinate them in a mixture of soy sauce, chili paste, Szechuan peppercorns, and a hot sauce of your choice. Serve it with a sweet and sour dipping sauce for a mouth-watering snack. 
11. Spicy Stuffed Jalapeño Poppers
Cut jalapeño peppers in half and stuff it with a mixture of chicken, cheese, hot sauce, and minced pickled jalapeños for a tangy taste. Dip it in egg and breadcrumbs that are mixed with chili powders, salt, and pepper. Deep-fry and serve them hot and crunchy.
12. Pigs in a Blanket
Have a sausage fest with this classic and spicy appetizer. Cut crescent dough into triangles and sprinkle a mixture of smoked paprika powder, coriander powder, and chipotle chili powder. Wrap the dough around finger-sized sausages and fry. For a healthier option, bake the appetizers at 375 degrees Fahrenheit for 15 minutes or till golden in color. You can add a piece of cheese to the filling and serve it with a sweet and sour sauce for an explosion of flavors. 
Final Thoughts
These spicy snacks are perfect for game nights and holiday get-togethers. If you're craving spicy flavors, these snacks will deliver to satisfy your tastebuds. From classic appetizers to innovative creations, indulge in these delicious snacks that are guaranteed to spice up your snacking experience. 
Try out these 12 snack ideas for your next gathering. You can also experiment and create your own fusion of cuisine and dips that'll leave you and your guests grabbing for drinks. So ensure you have enough beverages to cool down the heat.