Securing Your Property: 7 Tips For New Homeowners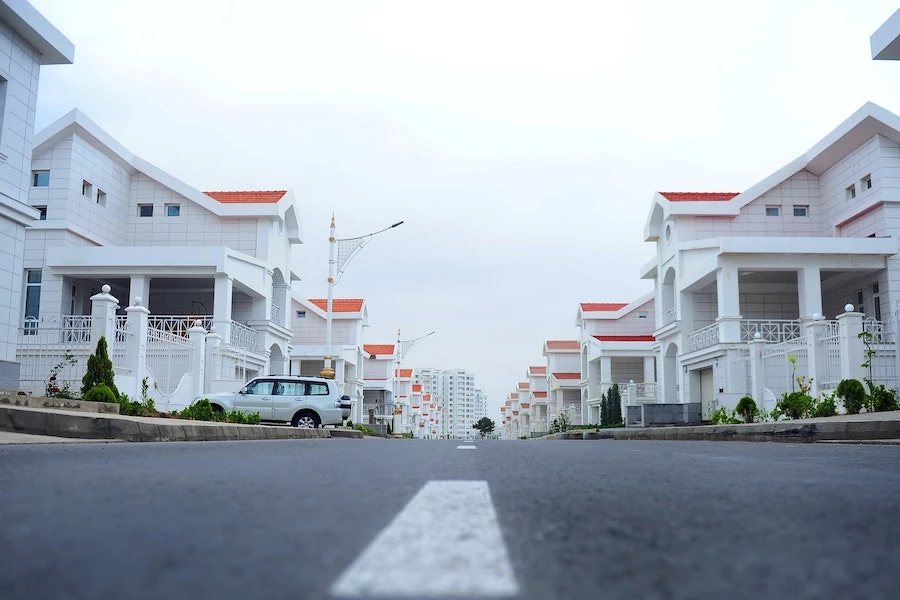 Decorating your new home and spending hours figuring out ways to make it aesthetically pleasing is definitely fun! However, securing that very private habitat is something new homeowners often tend to overlook. 
Ensuring security is a crucial aspect of home ownership, especially if you are living with a family that has young kids or elderly members. 
There are technical tools that can assist in safeguarding your house against burglars and porch pirates.
In the United States, there are more than 1 million burglaries yearly, and several such cases reportedly occur in the presence of a family member.
Therefore, securing your home is not just limited to your belongings. It is a measure that can protect you and your loved ones residing inside the home.
Homeowners must take precautions to secure their residences and safeguard their families and themselves. 
In this article, we have gathered some tips to help you find a sense of security and prohibit such mishaps at home.
How To Secure Your Property?
Here are some of the best steps that you can avail to protect your home, family, and belongings from the criminal gaze—
1. Install A Home Security System
For every price range and degree of security, there are several solutions for home security. Popular systems include remote-controllable cameras, motion detectors, and smart locks. 
Researching and analyzing several choices is crucial to locate the solution that best suits your goals and budget.
Before choosing which home security system to install, you should conduct the following two major evaluations:
It is advised that you assess the demands of your area in order to select a system with which you are comfortable.

Once you know the potential risks, assess your house to determine what needs to be saved.
For information on local crime trends and assistance with a home security assessment, contact your local police department.
Some departments provide community resources and programs for preventing crime, like neighborhood watch programs and self-defense training.
It is worthwhile to inquire about the resources at your neighborhood department.
2. Secure The Doors And Windows
Verify the strength of the door frames on all external doors, the safety of the hinges, and if anybody can reach the door's mail hole to open it.
Change the door locks if you're moving into a second-hand apartment. 
Protect the sliding door with a window in the track with bars or dowels, or add a door or glass break sensor to alert you if the glass door has been tampered with.
Keyed locks or security bars also help prevent intrusion. Additionally, homeowners should ensure that their doors and windows are fully closed before leaving or going to bed. 
If you don't like the look of your window latch, you can use an aftermarket window lock or key-operated lever for added security. Also, consider installing window sensors or an alarm system to improve home security further. 
3. Secure The Garage Pathway
Burglars often choose to enter your home using the garage pathway. And even if they cannot enter your home, there is a significant probability that you have many valuable items in the garage.
Secure your garage with a strong lock and consider installing motion sensor lights.
Also, valuables should not be left outdoors, and garage doors should be closed when unused.
We also recommend investing in a sturdy garage door with a reliable locking mechanism to increase the security of your belongings.
Also, consider installing motion-activated lights and security cameras around your premises for protection.
You can also consider keeping a garage door opener inside. Also, consider installing security cameras in your garage to monitor suspicious activity. 
The following actions may be taken to ensure the security of your garage: 
Make the switch to a smart garage door opener.

Implement home automation. 

Setup of a driveway alarm.

Block windows. 

With additional locks, secure garage doors. 
4. Light Up The Outdoors
Installing outdoor lights in your home can deter criminal activity and help identify perpetrators if a crime occurs. 
Proper lighting in low-light areas can successfully clear out the chances of hideouts. 
Place lights in front and backyards, walkways, and near garages and other outdoor structures. 
Outdoor lighting not only enhances the aesthetics of your property but also acts as a deterrent to burglars and intruders. 
It creates the illusion of occupancy and makes it difficult for criminals to approach your home without being noticed. It also reduces the risk of tripping on the way.
Motion-sensitive lights are the most effective way to deter criminals and draw the attention of neighbors whenever you have an intruder breaking in. They are also energy efficient and can improve your property's aesthetics. 
5. Kill The Silence
A smart choice for garden path ideas is gravel. It provides the look of a relaxed cottage garden. 
But more importantly, the sound of small gravel clashing under one's feet is a sure warning that someone is crossing your yard and approaching your home. 
Gravel does not require regular watering or weeding, which is ideal for busy homeowners who want an attractive, low-maintenance garden. 
It can be easily combined with other materials, such as stepping stones and paving stones, to create unique and personalized garden paths.
Another great way is to attach timers to your lights and TV to make your home look occupied even when you're not home. 
Most burglars avoid occupied homes. Therefore, use the timers during the evening (when they plan the act) and at night (when they commit it). 
Additionally, cancel your mail and newspaper deliveries, and ask trusted neighbors to keep an eye on your belongings to keep your home burglarized even when you're away. 
It's important to show. 
6. Arm Up
Protecting ourselves, our loved ones, our homes, and our communities underlie American gun ownership tradition. 
However, there is an ongoing debate about balancing this right with the need for public safety and gun control measures.
According to victimization research conducted by the US Justice Department, victims who used weapons for defense were less likely to be harmed or hurt in the face of burglary and robbery. Property loss is less common for victims.
The decision to own a gun should be made by individual citizens, not by overprotective governments. 
Criminals are less likely to target people who are armed and able to defend themselves, and thieves are more likely to target homes they believe are gun-free. 
However, before getting an arm for home security, it is best that you research well to know your best option for the purpose.
7. Use Safes And Lockers
A safe or locker in your home is necessary to keep important documents and valuables safe. A home safe is a place to store everything from jewelry to important documents like your passport. 
It should be fireproof, waterproof, and heavy enough to prevent thieves from escaping. 
Additionally, safes that are screwed to the floor or wall deter burglars from running away with your belongings. 
Keeping your safe out of sight is recommended to for further security. 
Moreover, firearms are easy targets for robberies, with an average of 230,000 guns stolen yearly in the USA. 
Therefore, install a fire-resistant gun safe with a secure locking mechanism. Like the other safes, you must keep your gun safe in a location that outsiders do not see or access. 
Defend, Don't Yield!
Nobody likes to have their house invaded. Applying the suggestions on this checklist will help you deter criminal activity while safeguarding your family and property. 
Starting small will allow you to concentrate on only a few items from this list. 
You can proceed to the next tasks on the checklist when you've completed those. Your house and loved ones will be safer thanks to every little change you make.