How A Shed Barn Can Improve The Value Of Your Home?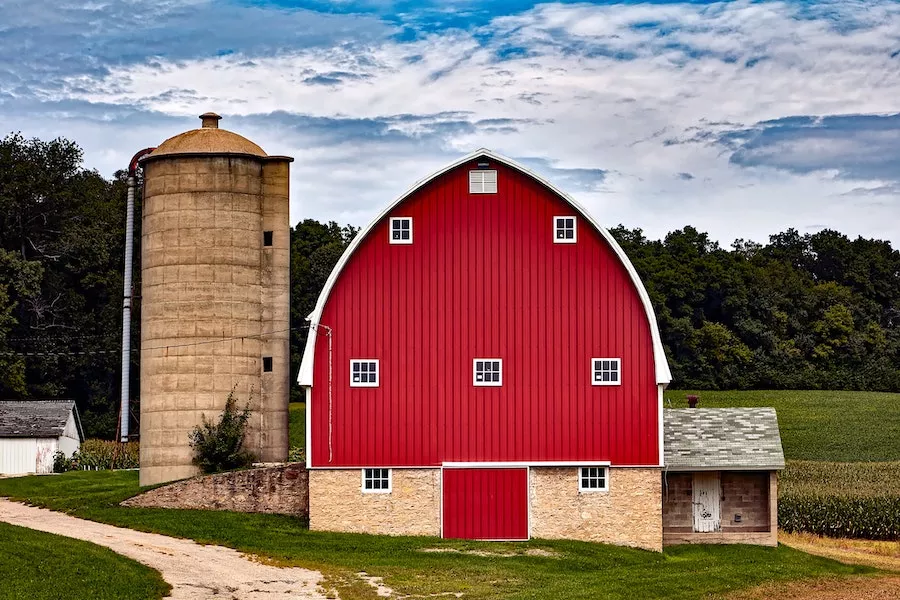 Are you looking to increase the value of your home? If so, you're in luck. Building a shed barn can be one of the most rewarding and cost-effective upgrades you make to your property. Not only do they give you more space to store items, but they also add curb appeal and improve your home's overall look and feel. Whether used as extra storage or housing animals like horses, chickens, goats etc., shed barns are a great solution for homeowners who want to get more out of their land. In this topic, we'll cover the benefits of adding a shed barn to your home and how it can improve the value of your property.
The Benefits Of Having A Shed Barn On Your Property
Adding a shed barn to your property can have a huge impact on the value of your home. In addition to adding beauty and charm to your outdoor space, it can also provide various useful benefits.
Here are some of the benefits of having a shed barn on your property:
More Room to Store Things
Not enough storage space in your house? A shed barn could be the perfect fit. Sheds offer an enormous amount of extra space to store things outside the confines of your home. Whether gardening tools, decorations for different holidays, or even some bulk food items, a shed barn is an ideal way to maximize your storage options. Fair Dinkum Builds can offer you a variety of shed barn designs to fit your needs, from basic wooden sheds to more elaborate steel structures.
Relaxation Area
Get away from the chaos of everyday life and find your little paradise with a shed barn. It can be your relaxation area, where you can put on a comfy chair, get lost in a book for a few hours, or even catch up on some well-deserved sleep. A shed barn is just the place to go if you want to feel refreshed and relaxed. No one will be knocking at the door or making noise while you're trying to enjoy your downtime.
A Guest Room
If you have friends or family coming to stay, setting up a guest room inside your shed barn can be convenient. They will have their own private space and won't need to worry about being in the way. Yet, it's also a great way to keep them comfortable during their stay, with a few basic amenities, like some cozy furniture, fresh bedding, and even some snacks or a little bouquet for added hospitality. Then your visiting guests will be delighted with the atmosphere you've created in their very own retreat.
Shelter for Animals
A shed barn is a great way to shelter animals who can't stay inside your house. Not only will it give them the protection they need from the elements, but it'll also keep your property tidy and safe. Whether you're looking for temporary or permanent housing for them, setting up a shed barn is an easy process that won't take up too much of your time. Plus, you'll always be able to have peace of mind knowing your furry friends have the perfect home away from home.
Marketplace for Selling Items
Setting up shop at your shed barn can be a great option if you want to start selling the things you make! You can display your items on a table and chair setup and chat with potential customers about your products' wonderful features. Plus, since it's outside, there's enough room for people to browse without feeling crowded. What's more, you get the bonus of enjoying the fresh air while you work.
Adds Value to Your Property
Installing a shed barn is one of the best investments you can make in your home; it provides you with more storage space and increases the value of your property. In addition, when selling your home down the road, having a shed will increase its resale value and put you in great shape to make more money.
Conclusion
Investing in a shed barn can improve the value of your home in many ways. A shed barn provides the perfect solution if you have extra things lying around that you need to store. You can also use it as a relaxation area or guest room, which will be appealing to potential buyers if you ever decide to sell your home. Moreover, having a shed barn gives you a designated space to shelter animals and store their food and supplies. So consider the benefits above and see if a shed barn is right for your home.