Homebuyer's Guide To The Best Cities In California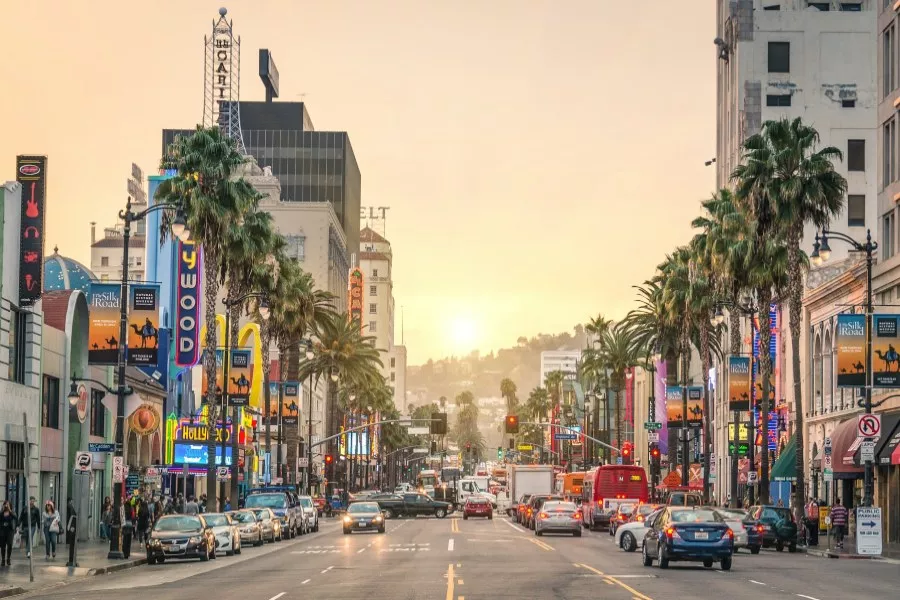 California is one of the top choices for homebuyers in the US. It offers a diverse climate, many job opportunities, and plenty of things to do in your downtime. So, if you're ready to switch from renting to homeownership, you should consider relocating to the Golden State. Nevertheless, since this is the third-largest state in the country, picking the right city for your new home is not an easy task. Of course, it mostly depends on your needs and wants. Still, you have to do some research first to identify all your options. To help you in this endeavor, we've compiled a homebuyer's guide to the best cities in California.
1. Los Angeles
Unless you've been living under a rock, there's no way you haven't heard about the City of Angels. Given the fact that it's the second-largest city in the US, this place has a lot to offer. People usually choose to relocate here due to the vast number of job opportunities, as well as the desert climate that ensures mild winters. Plus, you can easily reach the beach to enjoy a day in the sun or practice water sports.
Still, before you buy a home, you should compile a property-buying checklist. And this should include, among other things, your budget and your safety. If you consider these two aspects, you'll likely conclude that Los Angeles is not the best city for you. The main reason is that the cost of living and the median home prices are very high. At the same time, it has a higher crime rate than other cities in the state.
2. One Of The Best Cities In California Is San Diego
San Diego is one of the top choices for young people. This multicultural city has ample access to the ocean and a vibrant social scene, which appeals to millennials. Apart from this, San Diego also provides one of the best educational systems, thus attracting young families and students. 
However, there are some downsides here as well. Firstly, home prices have risen significantly. Thus, finding affordable housing might prove problematic. Secondly, the job market has suffered a big hit due to the Covid-19 pandemic and still hasn't recovered. So, finding a job here might not be very easy.
3. San Francisco
San Francisco is one of the best cities in California to relocate to. It has a coastal location with a mild climate and hilly landscape. But it's best known as an economic hub in northern California. You can find jobs in Fortune 500 companies and tech startups. 
Nevertheless, San Francisco is also very expensive. This also applies if you're looking to buy a home. While you can apply for a home buyers grant or other loans, you might still not afford it. That's why people prefer to rent in San Francisco. 
4. Sacramento
Since we've mentioned some of the most famous cities in California, we also have to talk about Sacramento. This is the state's capital city and an excellent option for homebuyers. Even though the pandemic affected the job market, it is quickly recovering. As a result, you probably won't have any trouble finding a job in the technology or healthcare industry.
But the best thing about Sacramento is that it offers affordable housing and a reasonable cost of living compared to the other cities in California. In addition to this, you'll also find plenty of educational opportunities here. As a result, this city is very family-friendly. 
5. Irvine
While Irvine is not as famous as the other locations in this guide, it is one of the best cities in California to live in. The city is family-friendly due to the low crime rate and vast educational opportunities. Students also relocate here to attend the University of California. Moreover, Irvine is home to some big companies like Honda and Samsung, so finding a job won't be very hard. 
As for the real estate market, you should know that the local home appreciation rate continues to rise by approximately 7% annually. Thus, buying a home in Irvine is an excellent investment. 
6. Palm Springs
When it comes to buying a home, you should consider Palm Springs. What's great about this city is that it has a very diverse real estate market. More precisely, you'll find both luxury homes and affordable condos here. So, there's something for everyone. At the same time, it is not as crowded and chaotic as the other cities mentioned in this guide. As a result, it's the perfect destination for families and retirees alike. Plus, if you miss the nightlife, you can always make a trip to Los Angeles, which is only two hours away.
Are You Ready To Move?
First of all, this guide only gives you an idea of some of the best cities in California to relocate to. But there are plenty of other great cities in this state, so we recommend further research. In any case, once you pick the city best for you, you must contact a real estate agent. A professional can provide you with quality information and advice on the best neighborhoods in the city. Plus, they'll help you find a property that best suits your needs and wants.
Once you find the perfect home, it's time to plan your move. Once again, we advise you to rely on experienced specialists to make things easier. For instance, if you're dealing with a long-distance move to San Francisco, a moving company can help you pack and unpack your belongings while ensuring they are transported safely to your new home. This will make the entire process run smoothly and with less stress.
Conclusion
As you can see from this homebuyer's guide to the best cities in California, you have plenty of options. The warm climate and the vast number of job opportunities make California a very sought-after destination. Still, each city has some upsides and some downsides. So, it's imperative to do your homework before picking a place to live.