Hobby Farmer Essentials For Starting A Small Farm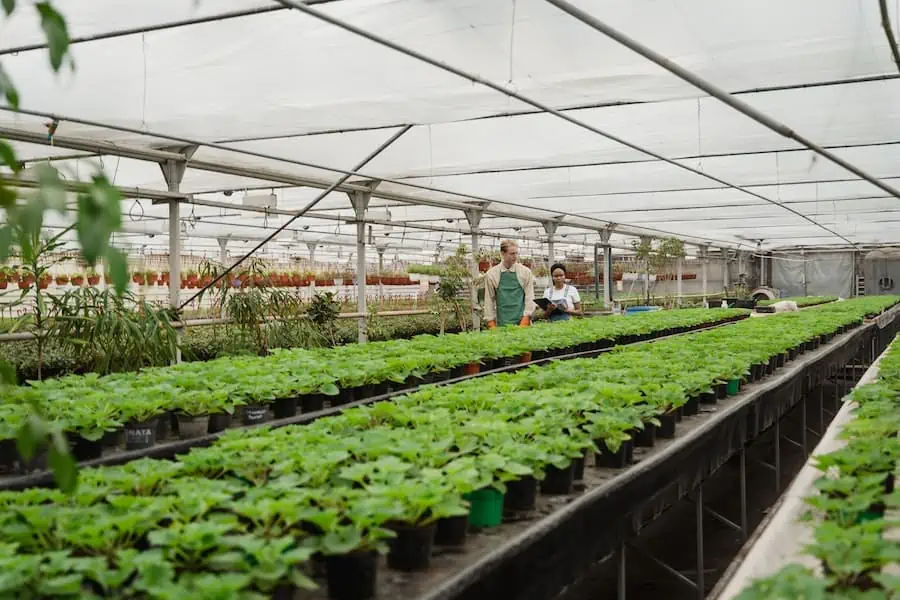 Are you looking to start a small hobby farm but don't know where to start? Then you've come to the right place! Starting a small farm is a great family-friendly hobby that can eventually be transformed into a lifestyle if you choose to do so. Of course, it's intimidating when you're still staring into the empty space and trying to find a starting point. Do you build a barn? Where will the crops grow? How many crops do you need? What's the bare minimum you need to start?
Take a deep breath and take it one step at a time.
Let's start with a piece of advice that will save you a lot of headaches going forward. When choosing equipment, it's tempting to always go with the cheaper option, but this isn't usually the best decision. It's also not a good idea to buy the most expensive items. You should find a middle ground. It only costs a little more to invest in better equipment and when you compare the difference in efficiency and lifespan, that small initial cost gets a significant return on investment.
Vehicles And Other Large Machines
If you want to farm, then you need the right equipment. This is the largest up-front cost, but the investment opens too many doors to ignore. Even a small hobby farm will force you to traverse rough terrain so you need equipment that can handle it.
At a minimum, you need:
A pick-up truck, preferably a four-wheel drive.

Mini tractor with mowing attachment.

At least one handcart.
If your property isn't perfect (farmland rarely is) then a four-wheel pick-up truck keeps you from getting stuck while traversing the farm.
Also, if you're planning to raise livestock, then a livestock trailer is a great investment.
Essential Hand Tools And Power Tools
Most beginners go overboard with tools. They buy everything on the shelf just in case they need it but there are certain items that you must prioritize. A lot of those fancy power tools are just a waste of space, and you'll never use them. Here are some tools that are a must-have for a hobby farm. Anything else is an indulgence.
Electric Drill

Tape Measures (at least 100' length)

Claw Hammer

Linesman Pliers

Wrench Set (preferably adjustable)

Mini tool for your pocket

Ratchet and Socket Set

Electric Circular Saw

Screwdriver Set
Invest in tools that come with a warranty. Attach that warranty card with the receipt and store it somewhere safe. Since you will be using these tools a lot, you'll eventually break something and need that warranty.
Garden Tools
You'll be growing crops on your hobby farm, so naturally, you'll need certain tools. This equipment is fairly straight-forward, and you've probably already considered most of these investments. Here's a quick list for your convenience.
Shovels (flat and rounded spades)

Hoe

Rake

Garden Fork

High Quality Garden Hose
These are basic items that most homeowners have but the difference is that you'll be using them a lot more. Therefore, you should invest in quality products. Also be sure they are under warranty.
Other Hobby Farmer Essentials
We've gone over the big items so now let's wrap up this article with a few extras. These items are all important investments.
Pest Prevention Tools:

Research common pests in your area to determine the best prevention strategy. Some examples include rodent traps, fly traps, and pest treatments.

Shelter:

If you plan on raising livestock, then you have to build them a shelter. Research the needs of the specific animal you plan to raise and build something adequate for their needs.

Food and Water Systems:

Both livestock and crops require water so plan a system for providing this essential element.

Grain and Feed Storage:

For smaller farms, it's usually best to start out with one or two

small grain bins

to store your animal feed or your grain or corn harvests.

Fencing:

It's a good idea to build a fence around your property to keep unwanted critters from wrecking your farm. This investment isn't necessary to start a farm but eventually you'll need this added protection.
Grow Your Farm Over Time
If you can't afford all of these items right away, then lay out a plan so that you can grow your farm slowly over time. Add a tool a month until you reach your goal.