Wall Mounted Ladder: All Important Things You Must Learn About And How To Use It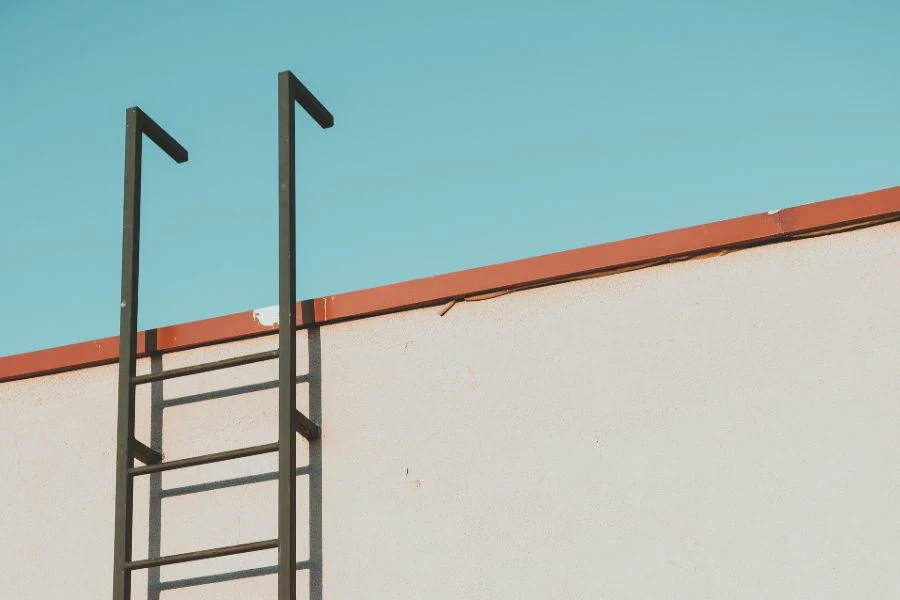 Whether you're a contractor establishing a structure or a building owner of a commercial, industrial, or simple office building that requires maintenance, cleaning, and repair over time, these works can become challenging, especially when task delegation is in accident-prone areas like roofs.
Hence, you should provide them with as much support and equipment as they need, like the wall-mounted ladders, to secure an easy and safe landing. In this blog post, you will discover all the other essential information regarding the handy roof access accessory.
Moreover, you can learn more about wall-mounted ladders that you can attach to your roof hatches and the various factors you must consider when purchasing, installing, or using them. But before we proceed to other matters, let's define the wall-mounted ladder first.
What Is A Wall-Mounted Ladder?
A wall-mounted ladder is construction equipment that builders, cleaning specialists, and other authorized personnel often utilize to enter hard-to-reach areas and perform tasks duly. This access tool is available in various ladder types that you can choose according to what fits your floor space and roof entry point best.
Wall Mounted Roof Access Ladders:

The

Wall Mounted Roof Access Ladders

are a regular type of top stairs attached to your roofings, mezzanines, and many more elevated locations. This typical class of ladder offers two material options—steel and fiberglass. The steel-furnished will best suit you if you're looking for durability that can firmly withstand varying environments. However, if your space demands lightweight but still corrosion-resistant assistance equipment, then fiberglass is the ideal ladder type for you to get.

Wall-Mount Ladders with Unassembled Cage:

If your building exhibits over 20 feet from the floor ground to the top rung, OSHA requires establishment owners to have a caged wall-mount ladder to add an extra layer of entryway safety. Wall-mounted ladders containing unassembled cage sizes range from 7 and 8 feet and can go beyond the top rung, perfect for mounting flexibility and freight costs purposes.

Cage-welded Wall-Mounted Ladders:

Another type of caged stair are the wall-mounted ladder with welded cages, ideal for contractors aiming for a quick installation for their construction projects. Its ladder can come in sections but can't go over 7 feet as it prioritizes effortless handling. Moreover, you can include a security cover to prevent further unauthorized access.

Wall-Mount Ladders with Grab Posts

: If you're searching for a simple but more secure wall-mount ladder that guarantees safer landing for personnel, the Wall-Mount Ladders with Grab Posts is what you're looking for exactly. It provides employees with a sturdy post they can tightly grab onto whenever they're climbing up and down.

Wall Mounted Ladders for Docks:

This roof stair presents designs exclusively crafted for docks. It showcases serrated rungs that are great for avoiding slip accidents. In fact, it also contains four smooth rungs on top of the ladder for better hand grips. However, users must attentively check codes always to ensure proper installation and correct operation practices.

Wall-Mount Ladders on Top:

As the utility name suggests, this ladder type often mounts at the topmost section of your wall or ledge. You can frequently see this roof stair attached to loading docks equipped with serrated rungs, boosting the ladder's slip resistance.

Sectional Wall Mounted Ladders:

These are part-by-part ladders you can conveniently connect to achieve the stair height you need. Its ladder steps have a textured design intended to prevent slipping incidents.
Furthermore, the ceiling-mount foldaway ladders are also worth mentioning, even though they are not wall-mounted, as they are an impressive option to ingress and egress from the roof areas. More importantly, it gives off a clean appearance as you can stow away and hide the stairs whenever not in use.
Now that you have an array of ladder choices, the most critical factor for you to consider next are the OSHA standards. Check the following tips for purchasing, installation, and usage guides:
Provide ladders with 19 inches or more break in elevation

Consider having a second access point. However, if only a single access point is available between levels, you must ensure that the space is free of hindrances.

Make sure spaces among rungs, cleats, and steps ranges between 10 and 14 inches.

Attach interval landing platforms ranging only 50 feet at maximum. However, if a ladder safety device is available, you can install more than one.

Fixed ladders should be able to load two freight of 250 pounds between any two attachments.

Pick ladders with slip-resistance

Ladder equipment should be able to extend at least 42 inches higher than platforms and landings.

Last November 19, 2018, OSHA revised an order and now obligates contractors and building owners to provide a personal fall arrest system or a ladder safety system for all fixed ladders, cages, or well that extend beyond 24 feet.
These are only some of the standards set by OSHA, so if you're thinking of installing wall-mount ladders for your construction work or your building's roof necessities. It's best to give the agency a visit or call so they can precisely share with you the up-to-date measures you must adhere to following your circumstances.