Fashion Baby Boy Clothing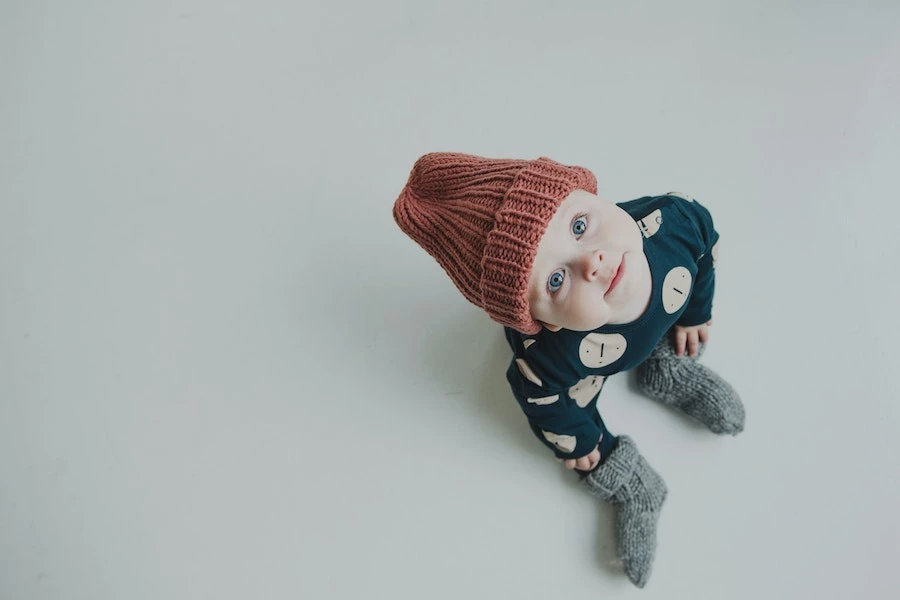 Fashion baby boy clothing is all about style and comfort. Clothing for baby boys has come a long way in recent years, and now there are many stylish and comfortable options to choose from. When it comes to fashion, baby boys can be just as stylish as their older counterparts. Many different looks can be achieved with baby boy clothing, so it is easy to find something that suits your personal style. Comfort is also an important consideration when choosing clothing for your baby boy. You want to make sure that he is comfortable in his clothes so that he can enjoy his days and nights without any discomfort.
Designer Clothes For Baby Boys
Some parents prefer to buy designer clothes for their children, while others opt for more affordable options. There is no wrong choice regarding fashion in in baby boy clothing – ultimately, it is up to the parents to decide what is best for their child.
There is a wide variety of designer clothes for baby boys on the market. Brands like Ralph Lauren, Calvin Klein, and Dolce & Gabbana offer little ones stylish and high-quality clothing options. Whether looking for a special outfit for a special occasion or everyday wear, you're sure to find something that meets your needs. Designer clothes for baby boys can be a bit pricier than other options, but they are definitely worth the investment.
Money-Conscious Options
For the cost-conscious parent, it is worth checking out outlet stores and thrift shops. Children grow so quickly that the astute parent can pick up some great 'as new' items with high ticket labels.
There are many reasons to shop for baby clothes at thrift stores. For one, thrift stores typically have a much wider variety of baby clothes than traditional stores. This can be a great way to find unique or one-of-a-kind items for your child. Additionally, thrift store prices are typically much lower than retail prices, so you can save a significant amount of money by shopping at a thrift store. Finally, shopping at a thrift store is a great way to support local businesses and reduce your environmental impact by shopping secondhand.
Mix And Match For Visual Impact
Mixing and matching different pieces is one way to keep your baby boy's wardrobe fashionable. Try pairing a printed tee with solid shorts or jeans. Or, go for a preppy look by layering a polo shirt over a button-down. Try pairing a graphic tee with jogger pants for a more modern aesthetic.
Accessories are also a great way to add a touch of style to your baby boy's outfit. A fedora or beanie can add a cool touch, while a bow tie or suspenders can make a preppy outfit pop.
We All Love The 'preppy'look
The preppy look for baby clothes is all about classic, timeless style. Think Ralph Lauren or J.Crew. This look is perfect for a baby's first portrait, christening, or any other special occasion. The key to achieving the preppy look is to keep the clothes simple and classic. Stick to solid colors, and avoid any logos or busy patterns. Opt for classic cuts and classic fabrics like cotton and linen. And remember the accessories! A pair of preppy baby shoes, a bow tie, or a cardigan sweater will complete the look.
The cool baby boy around town might get his mom to order a very smart and stylish light-blue velour hoodie we spotted on LydaBaby, who have some excellent fashion clothes for your young man. Like many other items on the site, the prices are affordable and look like they are from an expensive uptown store.
Consider The Season
Regarding seasonal fashion styles for baby boys, there are a few key things to remember.
Firstly,it is essential to choose comfortable and weather-appropriate clothing. This means opting for items made from thicker, warmer fabrics in the colder months.
For the spring and summer, lightweight and breathable materials are best. Additionally, it is crucial to consider the season when choosing colors and patterns for clothing.
For example, brighter and bolder colors are typically associated with warmer months. At the same time, darker, more subdued hues are commonly seen in the cooler months. Ultimately, the most important thing is to dress your little one in what makes your baby boy feel happy and comfortable.
Dressing baby boys can be great fun! There are so many cute and stylish clothes available for them. You can dress them in everything from traditional outfits to the latest fashions. It can be a lot of fun picking out clothes for your little guy. There are many different ways to dress baby boys, so have fun exploring all the options!