9 Ways to Style a Cuban Link Chain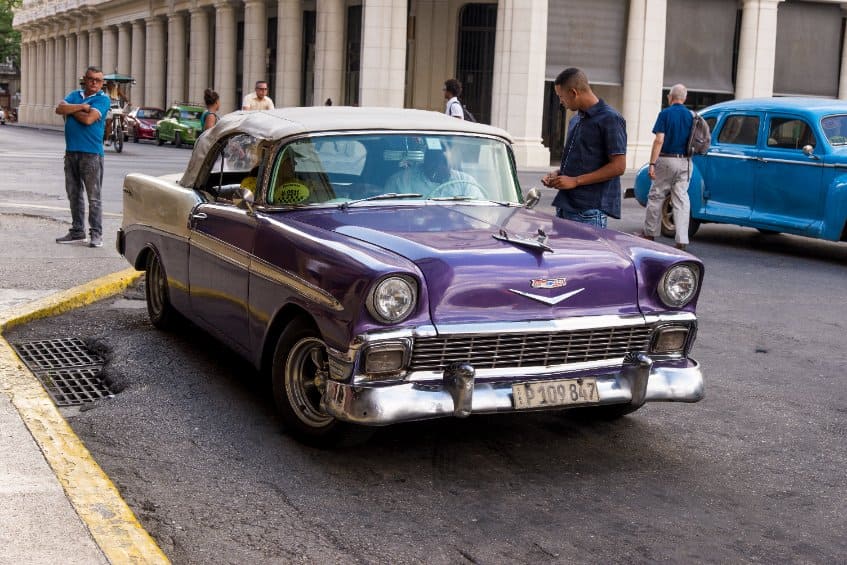 The Cuban link chain is a staple piece of men's streetwear. Depending on the style of chain you choose, it can elevate nearly any look. If you're going for a trendy hip-hop guise, you can't go wrong with the Cuban link.
While the classic look will always be gold, the silver Cuban link chain is more popular than ever. It can completely transform traditional formal attire, basic street apparel, or even a sporty look. Keep reading to learn more about popular, eye-catching, and creative ways you can style your wardrobe using the Cuban link chain.
Match Metals
One Cuban link chain is a statement in itself, and wearing more than one can create a bolder, stand-out look. For consistency, most men will match metals when doing this, even if the finishes are slightly different. It's a classic look that's hard to beat. Why mess with the best?
Mix & Match
Although the consensus is to match metals, nothing is saying that you have to, and you can certainly fit a silver Cuban link chain with a gold one or with ones that include gems. This new look is influenced by the increasingly popular trend in women's fashion to blend metals when layering jewelry and has become trendy for men as well.
The Right Width
Cuban link chain comes in various widths, from as small as 3 or 4mm to 12mm or even larger. The width you choose will affect the overall feel of your attire, whether you prefer something less conspicuous to accent a formal outfit or select something much more prominent and daring. When choosing, consider not only your apparel but also where you are going and the vibe you're trying to achieve.
Varying Lengths
Pairing Cuban link chains has also become quite popular. When layering them, be sure to consider the widths of each one as well as their lengths. If they are of similar size, they may not provide the same appeal as showcasing chains of different lengths. Wearing Cuban link chains of vastly different lengths allows them to lay at different locations across your chest, highlighting each one. Choosing chains of various widths creates a unique look that is hard to achieve with any other men's jewelry.
Pendant (Or No)
The classic Cuban link chain is tasteful, even if you decide to elevate it to the next level of glam. Adding a pendant can boost the look further. Be sure that the size of the pendant matches the width of the chain carrying it. Cuban link chains are bold, and pendants should be as well, but you don't want the pendant to look too out of place.
Elevate Formal Attire
Take a suit or tux to an entirely new level with a Cuban link chain. The style, width, and length you choose will determine just how drastically you transform the formal attire into something more. Choose something just as traditional but still elegant with a thinner chain, or make that tux the backdrop for a daring but lustrous wider one.
Dress Up a Basic Tank or Tee
If you want your chain to be the star of the show, keep your outfit simple with a basic tee or tank. This apparel style allows the classic Cuban link to show off its true splendor, no matter what width or length you choose. It also allows for layering with nothing else to distract attention away from celebrity-style jewelry.
Under a Trendy Jacket
Accent that same look by adding a trendy but modest jacket. As long as the coat isn't too flashy, the chain is still the focus of your attire. Leather is a safe bet but stay away from jackets with many zippers, as these can clash with the chain. If you are wearing a silver Cuban link chain, stick with a jacket with silver or black metal accessories.
Turn Preppy Into Dressy
A Cuban link chain can turn a sweater or collared shirt and slacks into stylish streetwear instantly. Pair the right chain for an immediate upgrade. If this is your style, silver Cuban link chains may be the way to go, as they are more likely to coordinate.
Matching Set
A matching Cuban link bracelet is the perfect way to add even more flair to whatever look you are creating. Whether formal, trendy, or preppy, having a chain set allows you to coordinate however you wish. Choose one, the other, or both, but at least you have options.
CRAFTD has Cuban link chains in both gold and silver from 2mm to 12mm in width and in a variety of lengths. No matter your style, you'll find exactly what you need, including matching sets and the unique Figaro and Connell chains. Add something new to your collection, or get one started with a new Cuban link chain from CRAFTD.