The Energy Supplier Revolution: Why It's Time To Switch Providers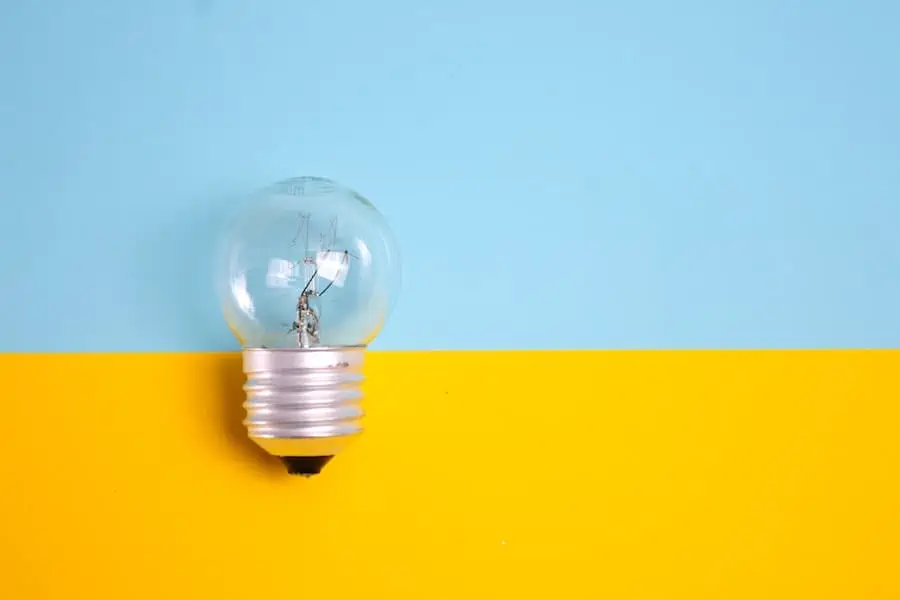 As the costs of energy continue to rise, homeowners and businesses alike are seeking ways to save money on their utility bills. One solution that is becoming increasingly popular is switching energy suppliers. With deregulation making it possible for consumers to choose their own energy provider, there has never been a better time to explore your options and potentially switch to a new supplier. From cost savings to renewable energy options, we will explore the benefits of making the switch.
With the energy supplier revolution in full swing, it's important to stay informed and take advantage of the opportunities available to you. Business Energy Comparsion can help you find the best deal by comparing all available options in your area. There are a range of different tariffs, including fixed and variable rate plans, so you can make sure you're getting the best price for your energy needs. Keep reading to find out why you should consider switching energy suppliers and how to get started.
Introduction To The Energy Revolution
Switching energy suppliers can yield a range of benefits, from cost savings to renewable energy options. Not only that, but it can also give you more control over your energy choices. In the past, consumers have been limited to a single supplier, with prices and services set by their local distribution companies. But deregulation has changed all that, and now you can choose from a wide range of suppliers who offer different prices and services tailored to suit your needs.
Most businesses are aiming to reduce their energy costs, and switching suppliers can be a great way to do this. By shopping around for the best deal, you could potentially save hundreds or even thousands of pounds each year. This money can be used in other areas of your business and help you stay competitive in an increasingly expensive market.
Advantages Of Switching To A New Energy Provider
In today's energy market, consumers have more choices than ever before. You can now choose from a range of suppliers, some offering better rates and services than others. By switching to a new provider, you could potentially save money on your monthly bills. Additionally, here are some other advantages of switching to a new energy supplier:
Renewable Energy Options:

Many energy suppliers now offer renewable energy options, such as solar and wind power. This can help reduce your carbon footprint and make your business more sustainable.

Customer Service:

Many companies have improved their customer service, providing helpful support and advice whenever you need it.

Flexible Tariffs:

With so many different options available, you can choose the best tariff for your needs and even switch tariffs if your circumstances change.

Price Stability:

By signing up for a fixed-price tariff, you can ensure that your energy costs remain stable over a period of time, which can help you budget more effectively.
Switching to a new provider allows you to compare rates and find the best deal for your needs, as well as gain access to new customer perks and incentives that may not be available through your current provider. In addition, some providers offer innovative solutions like budget billing, which can help you better manage your monthly expenditure. Don't be afraid to shop around and make the switch, and the benefits are well worth the effort.
Considerations When Choosing A New Provider
When considering a new energy provider, there are several important factors to keep in mind.
First and foremost, you will want to compare rates and plans from different providers to find the one that best fits your needs and budget. Consider the length of the contract and any associated fees for early termination, as well as any incentives or promotions that may be available.

Additionally, it's important to research each provider's customer service and reliability history, as well as any renewable energy options they may offer. Take the time to read reviews and ratings from other customers to get a better idea of what to expect from a provider.

Finally, don't forget to check the provider's credentials and accreditation to ensure they are a reputable and trustworthy company.
Tips For Researching Potential Providers
When considering switching energy providers, it's important to conduct thorough research of potential candidates to ensure that you make an informed decision. Here are four tips to guide your research process.
First, check the provider's reputation and consumer ratings online. Consumer advocacy groups often provide ratings of energy providers, and you can check the provider's website for customer testimonials.

Second, review the provider's products and services to ensure that they meet your individual needs.

Third, research the provider's pricing structure and billing options, looking for any hidden fees or charges that may impact your bills.

Finally, check the provider's service area to ensure that they operate in your area and can provide services to your home or business.
By conducting thorough research on potential energy providers, you will be able to make an informed decision that will help you save money while also ensuring that you receive reliable and sustainable energy services.
Importance Of Knowing Your Energy Usage
Your energy usage is the most important factor when shopping for a new energy provider. Knowing your usage helps you to accurately compare different providers and their plans, as well as identify any potential savings opportunities. Moreover, understanding your usage can help you identify potential energy-efficiency measures that may reduce your bills even further.
Monitoring your energy usage will also allow you to better understand how much energy you are using and where it is being used. This information can help you make informed decisions about how to reduce your energy consumption and save money. Additionally, understanding your usage patterns can alert you to potential problems with the efficiency of your home or business's energy system.
In Conclusion
The energy supplier revolution is here, and it's time for consumers to take advantage of it. By switching to a new provider, you can save money, reduce your carbon footprint, and enjoy a better customer experience. With more and more renewable energy options available, you can choose a provider that aligns with your values and helps support a greener future. Don't be afraid to make the switch and start enjoying the benefits of a new energy supplier.