What Are The Daily Habits Of A Successful Real Estate Agent?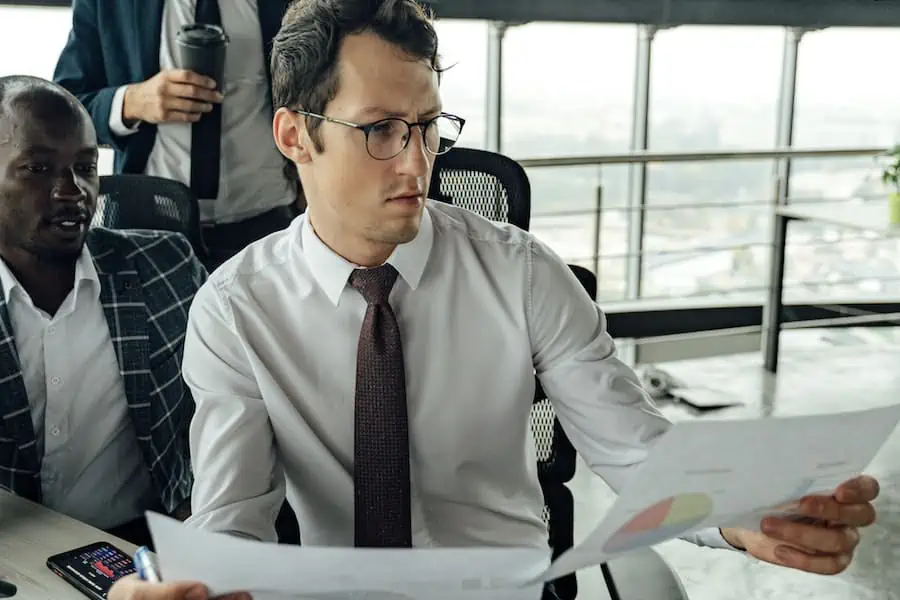 Look no further if you've ever wondered what sets successful real estate license agents apart. It's all about their daily habits and routines that help them stay organized, focused, and prepared to tackle any challenges that come their way.
Once you obtain your real estate license, many can attest that adopting the habits has made a significant difference in your career – which is why many are excited to share them with you today.
This article explores the critical daily habits of top-performing real estate agents who consistently close deals and build lasting relationships with clients. It's more than just having a real estate license because it's also more about having that work-life balance mentality.
So let's dive into the world of high-achieving realtors and discover what it takes to make it big!
How To Become A Successful Real Estate Agent?
A person who has a real estate license has many opportunities for success and longevity in the industry. Here are some daily habits of real estate agents.
Prioritize Client Communications
A top real estate agent's top priority is maintaining open and consistent communication with clients. This means that the mission to promptly respond to phone calls, emails, and text messages from current and potential clients.
Keeping in touch helps us build trust and foster strong relationships, which are essential in this business. Proactively updating property listings or market trends shows the dedication to meeting client needs.
Enhance Digital Presence
Having established the importance of efficient communication with clients, enhancing your digital presence is another crucial aspect to focus on. A strong online identity is indispensable for any successful real estate agent in today's technology-driven world.
Your website should be appealing, immersive, and beginner-friendly. Incorporate high-quality images and videos showcasing various properties from different angles and detailed descriptions highlighting essential features.Additionally, ensure that your contact information is prominent throughout the site so visitors can quickly contact you.
Furthermore, utilize social media platforms like Facebook, Instagram, Twitter, and LinkedIn to share relevant content, such as market updates or property listings while engaging with followers through comments or direct messages.
By doing so, you'll create an inviting online environment where prospective clients can feel comfortable reaching out for assistance, and current clientele are reminded of why they chose you as their trusted real estate professional.
Have A Plan On Listing Presentations
You can't underestimate the power of a well-orchestrated listing presentation. This is where you showcase your expertise, marketing strategy, and ability to connect with potential clients personally.
When impressing sellers and winning listings, being prepared and confident in your approach makes all the difference
Develop a consistent plan for your listing presentations highlighting your unique selling propositions, demonstrating market knowledge, and incorporating customer testimonials.
Practice delivering this pitch regularly so that when the time comes to present it to clients, you're comfortable and able to convey genuine enthusiasm for their property.
By honing these skills daily, successful real estate agents are better equipped to secure new opportunities and grow their businesses exponentially.
Be Communicative
Now that you have a solid plan for listing presentations, focusing on your daily habits is essential to ensure success in the real estate industry.
One critical habit of successful agents is being communicative with their clients and colleagues.
Being an exceptional communicator means responding promptly to calls, emails, and texts from clients and other stakeholders involved in property transactions.
It also involves providing regular updates on any progress or changes in the deal status. This proactive communication helps build trust with clients and ensures they feel cared for throughout the process.
Moreover, staying connected with fellow agents fosters good relationships within the industry and opens up opportunities for collaboration or referrals down the line. So prioritize effective communication as part of your daily routines – when people know they can rely on you, success will follow naturally.
Utilize Social Media
You might be wondering, what's another essential habit for a successful real estate agent? The answer lies in the power of social media!
In today's digital age, real estate agents must have an active and engaging presence on various social media platforms. This helps you stay visible to your clients and opens up opportunities to network with potential buyers and sellers.
Creating informative and visually appealing content related to the property market, sharing helpful tips, and showcasing listings can engage your audience on platforms like Facebook, Instagram, LinkedIn, or even TikTok!
Furthermore, participating in online forums and communities can help solidify your position as an expert in the field while expanding your reach. So start harnessing social media's power today, and watch as success follows suit!
Conclusion
Successful individuals with real estate license must prioritize their clients and maintain strong communication. By enhancing their digital presence and utilizing social media effectively, real estate agents can reach more potential buyers and sellers.
Furthermore, a solid plan for listing presentations will enable us to be more communicative and persuasive in showcasing our properties. Together, these daily habits will ensure that these professionals stay at the top of their game in this competitive industry.