Tips For Making Your Home's Patio More Relaxing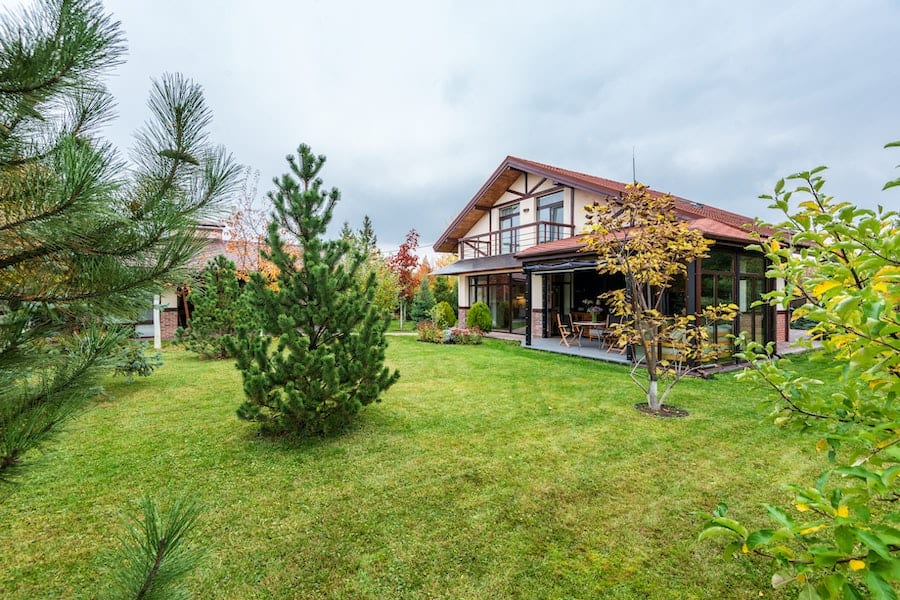 Your patio is your personal oasis, a space where you can unwind, enjoy the outdoors, and recharge. Whether it's a sprawling terrace, a cozy balcony, or a small courtyard, you can transform any outdoor area into a peaceful retreat with the right design and decor. 
It's time to explore various ideas to make your home's patio more relaxing, helping you create a haven of tranquility right outside your door.
Comfortable Seating
Comfort is paramount when it comes to relaxation. Invest in high-quality outdoor furniture that encourages lounging. For example, sofas, sectionals, and lounge chairs with thick cushions make your patio a comfortable place to kick back. For a touch of whimsy, consider hanging hammocks or swings. Plus, outdoor bean bags or poufs are versatile and conform to your body for maximum comfort, while chaise lounges are perfect for sunbathing and napping on lazy afternoons.
Create a Cozy Atmosphere
Next, set the mood with the right ambiance. Soft, warm lighting and soothing sounds can do wonders for relaxation. Hang string lights or fairy lights to create a magical, romantic atmosphere in the evening. Use candles, lanterns, or LED flameless candles for a gentle, flickering glow. Plus, install outdoor speakers to play your favorite relaxing music or nature sounds. Water features also help make a patio feel more relaxing. The sound of trickling water from a fountain or a pond can be calming.
Don't forget, too, to keep your patio area comfortable, temperature-wise. In winter, you can use heating options, while for summer and the "shoulder" seasons, you can utilize ceiling fans. You'll find many excellent products in stores and online, such as the outdoor fans sold at https://www.hunterfan.com/collections/outdoor-ceiling-fans.
Fire Features
Fire features provide warmth but also add a focal point for patio relaxation. A fire pit creates a cozy vibe and is perfect for roasting marshmallows, while an outdoor fireplace adds elegance and warmth for a more formal touch. Portable tabletop fire bowls are another option. These products can be placed on tables for intimate gatherings.
Shade and Privacy
A private and shaded patio feels like a secluded retreat, so consider installing pergolas or gazebos for both shade and a defined outdoor room feel. Hang outdoor curtains or bamboo blinds to shield your space from prying eyes, and set up trellises with climbing plants to provide natural shade and privacy. Also, you can use decorative privacy screens or fencing to create a secluded atmosphere.
Zen Garden Elements
Zen gardens are known for their tranquility and simplicity. For a serene space:
Create a rock garden with carefully arranged stones and pebbles.

Add bonsai trees or other dwarf plants to bring an air of Zen and serenity.

Select minimalistic sculptures or Buddha statues for a Zen-inspired feel.

Mimic the calming sounds of a babbling brook with small fountains or tabletop water features if space is limited.
Greenery and Plants
Nature is inherently relaxing, so bring as much of it onto your patio as possible. For example, decorate your patio with potted plants, flowers, and succulents. Add a lush and calming touch with living walls or vertical gardens, and, if space allows, consider planting shade trees like palm, oak, or maple. Also, a small patio herb garden adds greenery and fresh ingredients for your meals, so is worth installing.
Outdoor Rugs And Pillows
Soft textures underfoot and plush pillows make your patio inviting and cozy, too. Define seating areas with outdoor rugs in soothing shades and patterns, and use weather-resistant throw pillows and cushions to add pops of color and comfort. For chilly evenings, have a few outdoor blankets or throws on hand.
Personal Touches
Make your patio uniquely yours by incorporating personal touches. For example, hang outdoor artwork or sculptures that resonate with your style. Create a photo wall or collage with memories from your favorite vacations or moments, or craft your own decorations or furniture to add character and charm. 
Outdoor Dining
Even if you're focused on relaxation on your patio, consider ensuring it has a decent outdoor dining area. Here, you can enjoy al fresco meals, where the fresh air helps you keep more relaxed. Or, if you love cooking, an outdoor kitchen can be a great addition. Plus, a stocked bar cart can be handy for balmy afternoon cocktails or stiff drinks around the fire. Fill it with your favorite drinks and supplies for easy access.
Keep It Clean And Organized
A clutter-free patio is more inviting and relaxing, too, so keep the area clean and organized. Invest in outdoor storage solutions for cushions, tools, and other essentials and conduct regular maintenance throughout the year. Sweep, clean, and organize your patio regularly to keep it looking its best. Furthermore, embrace minimalism by keeping decor simple and uncluttered. 
Whether it's a lush garden hideaway or a sleek, modern space, ensure your patio reflects your personal taste. With the tips above, you'll soon be well on your way to creating a serene outdoor retreat where you can unwind, recharge, and find peace at home.