Room Aesthetic Ideas: Unleashing the Power of Creativity in Your Personal Space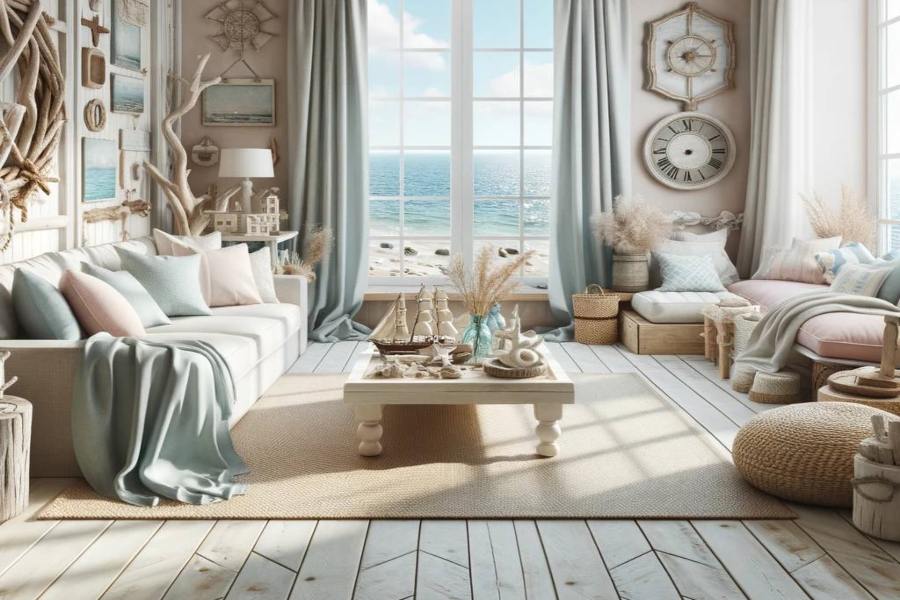 Are you on the hunt for fresh inspiration to transform your space? Look no further! In our modern world, where personal spaces often reflect our personalities, choosing the right decor can be a delightful yet daunting task. But fear not, design enthusiasts, because we've curated a list of 44 room aesthetic ideas that cater to diverse tastes and moods. Whether you're aiming for a serene Mediterranean escape, a tranquil Japanese tea room, or the timeless elegance of an English study, our expansive list is here to inspire. Dive in and discover the perfect aesthetic that resonates with your unique style.
1. Bohemian Bliss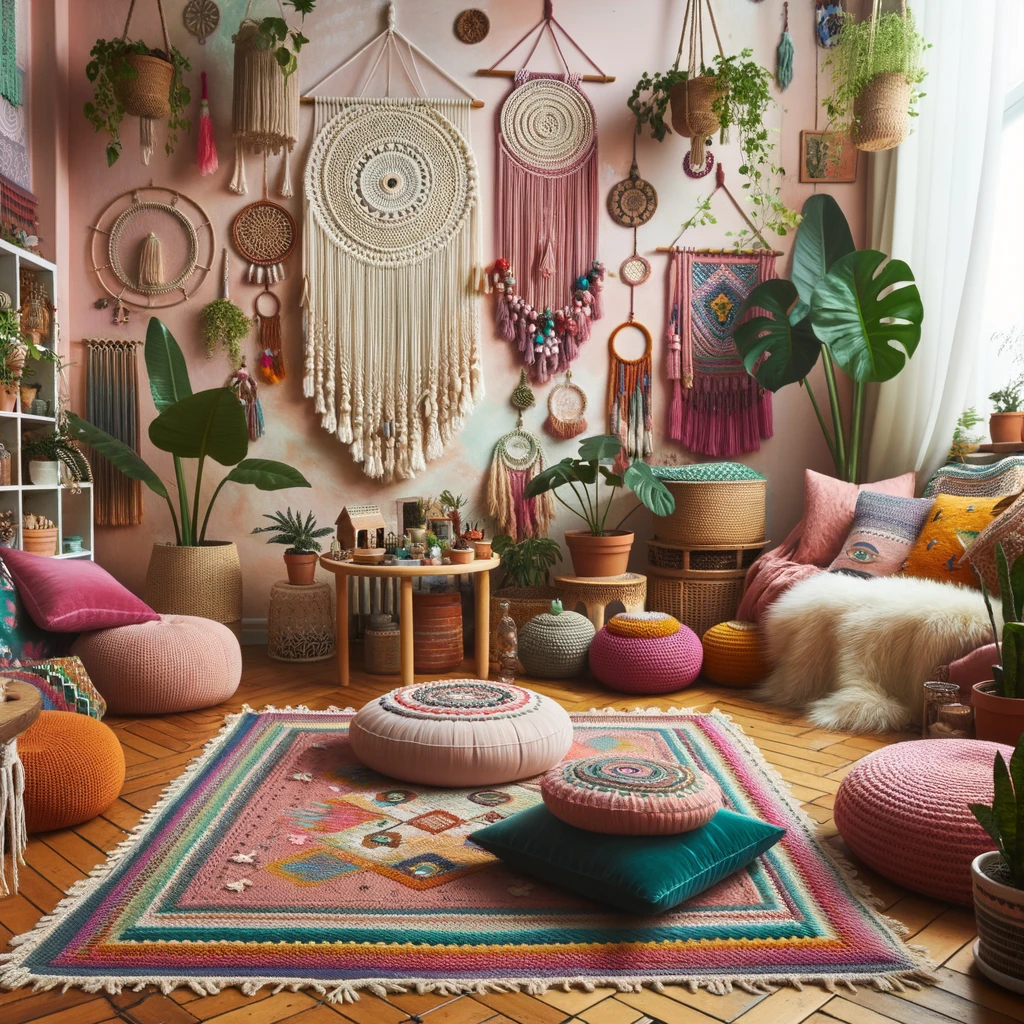 Immerse yourself in a world of eclectic charm with a Bohemian-inspired room. This aesthetic seamlessly blends vibrant colors, rich textures, and a mix of patterns to create an inviting and laid-back atmosphere. Think macramé wall hangings, plush floor cushions, and an array of houseplants. An assortment of vintage and handcrafted items adds to the uniqueness of this design, ensuring that no two Bohemian spaces are ever the same.
2. Minimalist Serenity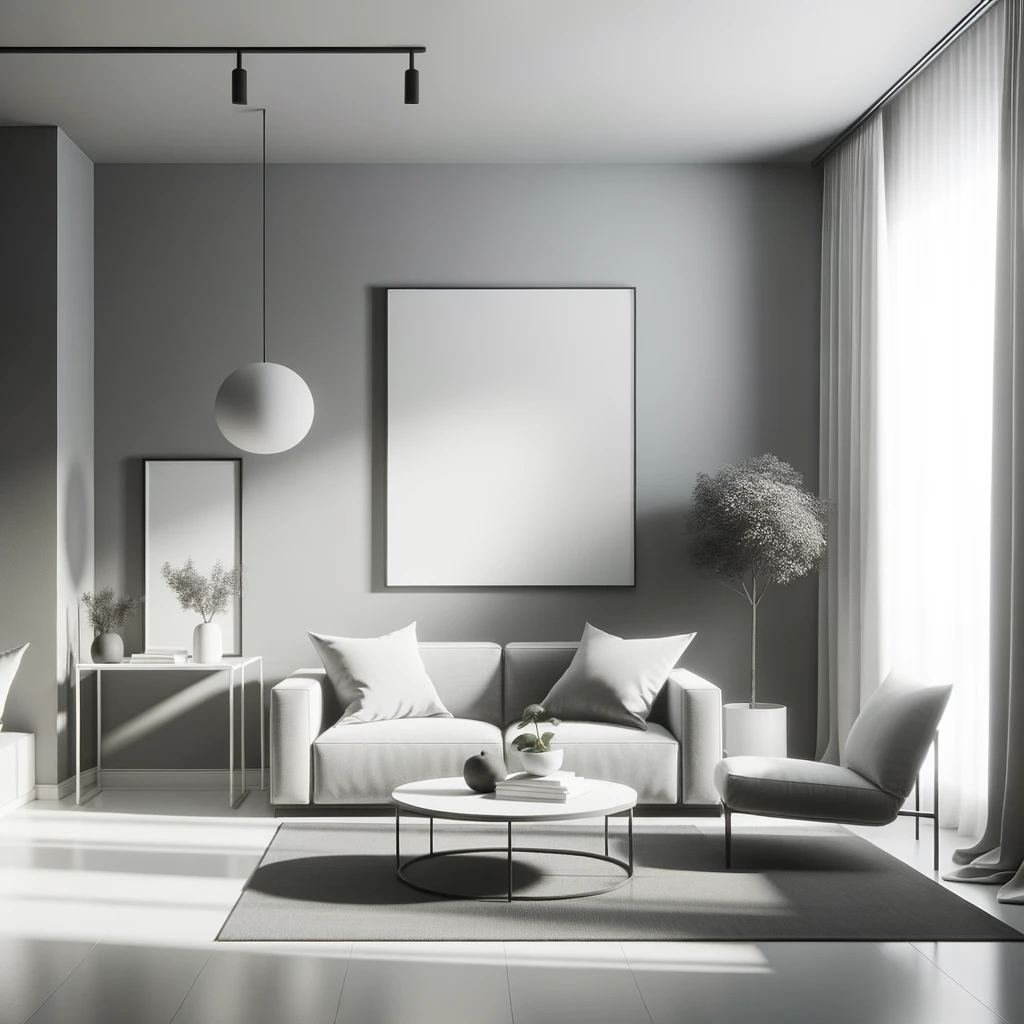 For those seeking calmness and clarity, the minimalist aesthetic is a perfect choice. This design emphasizes simplicity, with a monochromatic color palette and sleek, functional furniture. Every item has a purpose, and clutter is noticeably absent. The beauty of this aesthetic lies in its ability to create a sense of peace and spaciousness, making it ideal for urban dwellers and those with smaller spaces. Accentuate with subtle touches like a single statement artwork or a well-placed indoor plant for a hint of natural beauty.
3. Rustic Retreat
Transport yourself to a cozy countryside cottage with a rustic-themed room. This aesthetic champions natural materials like wood, stone, and iron. It's all about celebrating the beauty of imperfections, with distressed furniture, exposed beams, and vintage decor playing a central role. Warm, earthy tones paired with soft textiles like wool or linen create a comfortable and inviting atmosphere, making it the perfect escape from the hustle and bustle of modern life.
4. Industrial Edge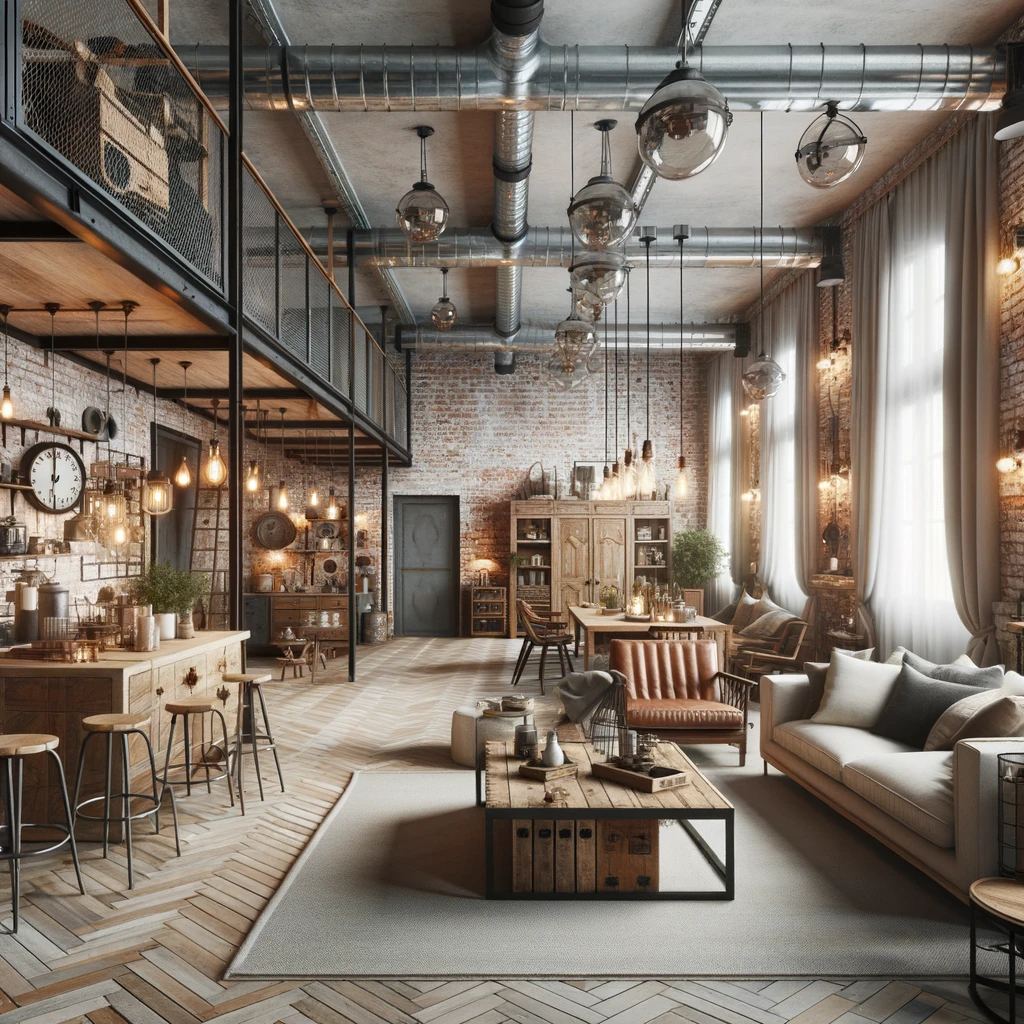 Embrace the raw and rugged with an industrial aesthetic. This design draws inspiration from warehouses and factories, featuring exposed brick walls, metal accents, and open floor plans. The color palette leans towards neutral shades like grays, blacks, and whites, with occasional pops of bold colors for contrast. Vintage lighting fixtures and reclaimed wood furniture add character, while leather and metal details provide a touch of sophistication. This aesthetic is perfect for those looking to make a bold statement with their interior design.
5. Coastal Calm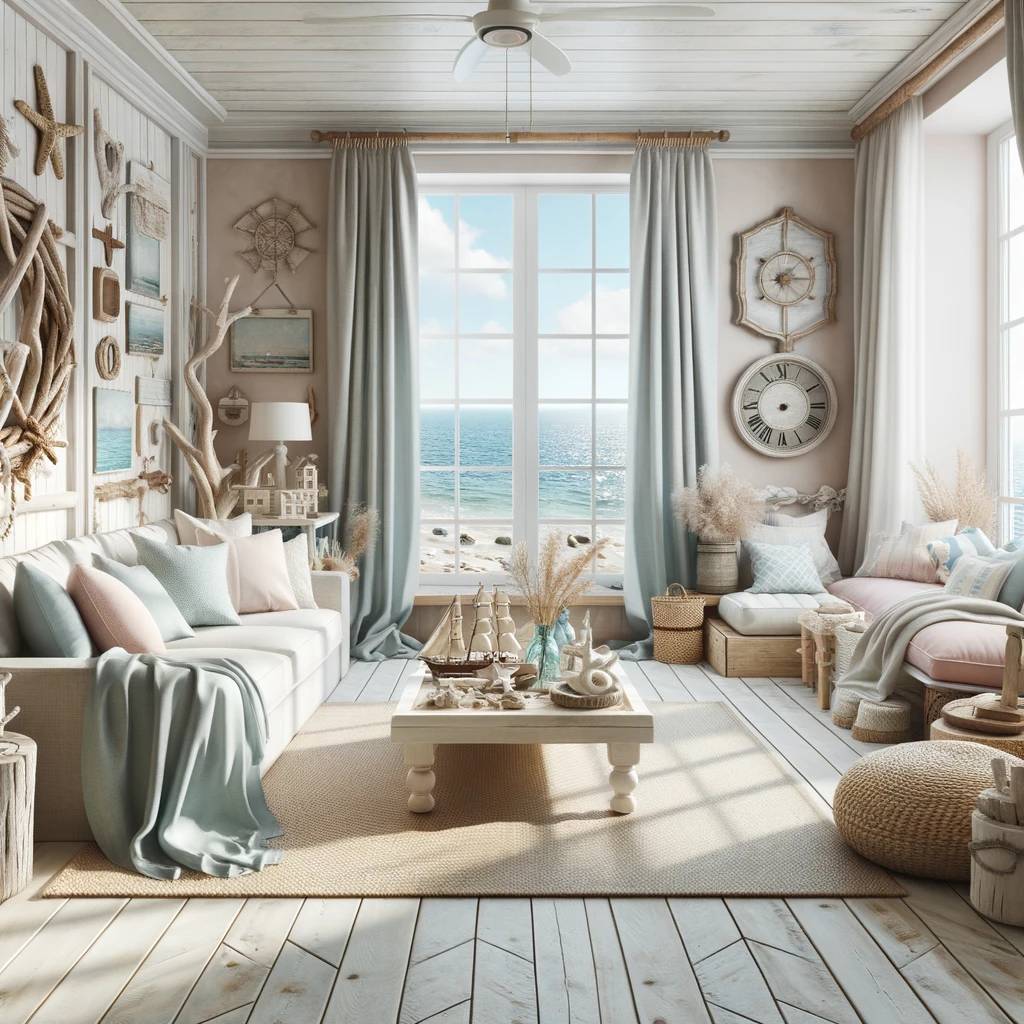 Breathe in the fresh ocean breeze with this coastal-inspired room. Soft pastel colors echo the hues of sandy shores and clear blue waters, while driftwood accents and nautical decor seamlessly bring the seaside indoors. The large windows not only flood the space with natural light but also offer a mesmerizing view of the sea, making it a perfect retreat for those yearning for a touch of the coast in their homes.
6. Mid-Century Magic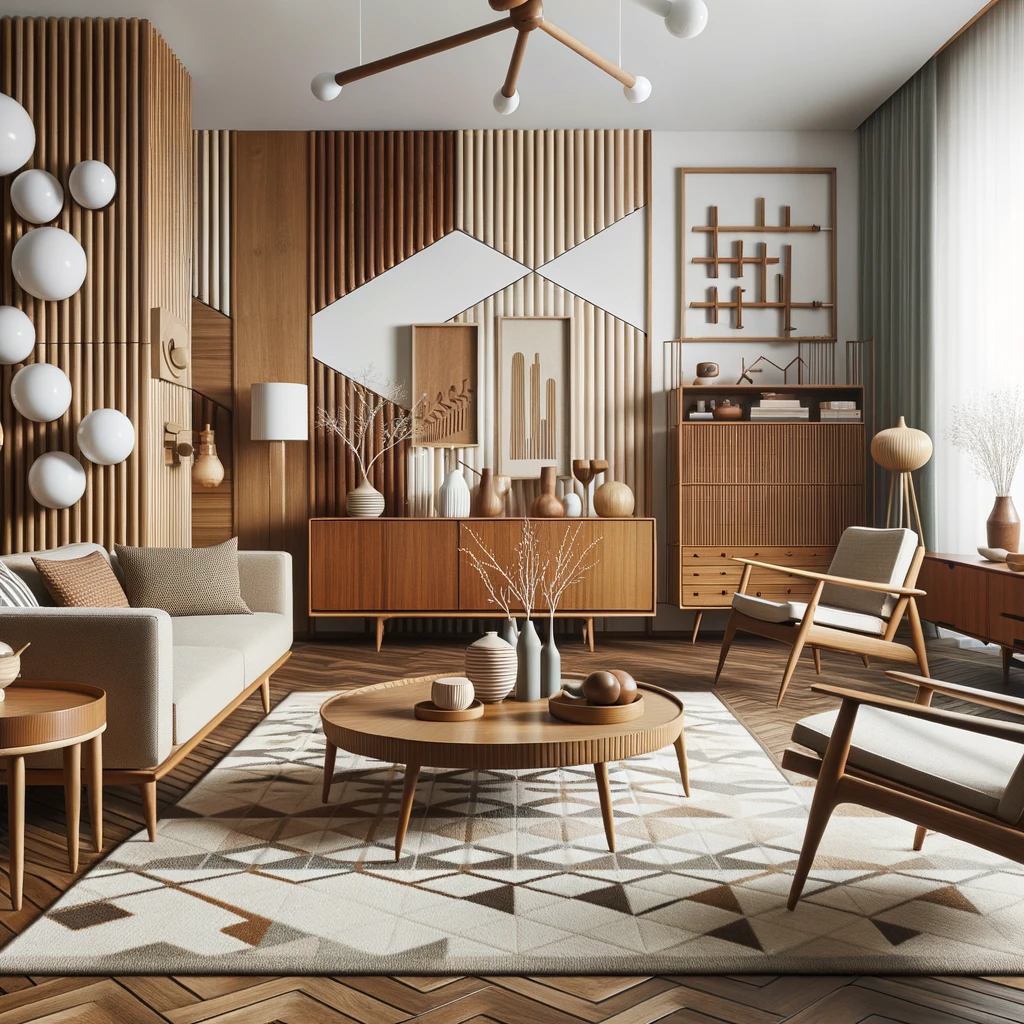 Step back in time to the golden era of design with this mid-century modern room. Featuring wooden furniture with clean lines and geometric patterns, this aesthetic beautifully marries organic and synthetic materials. The room exudes an air of nostalgia while still feeling contemporary, making it a timeless choice for design enthusiasts.
7. Vintage Glamour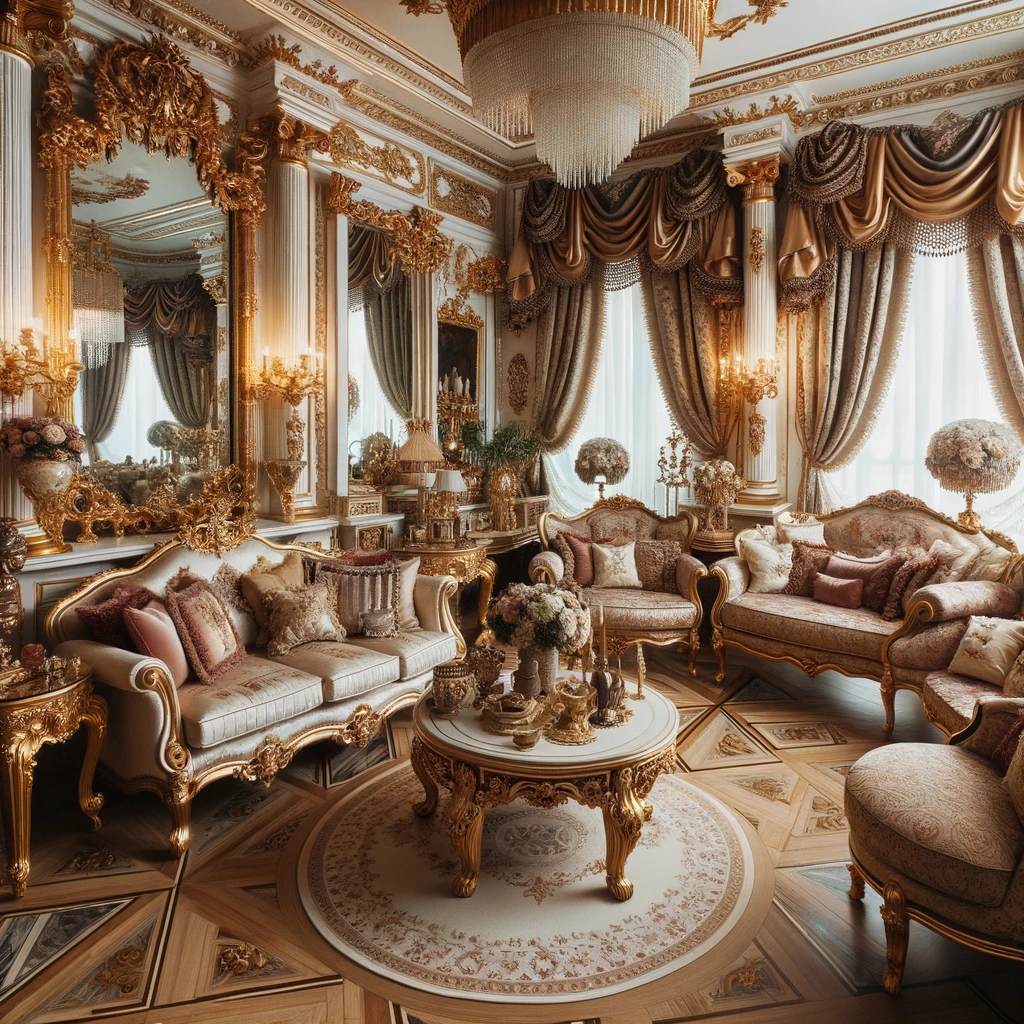 Indulge in the opulence of yesteryears with this vintage glam room. Luxurious fabrics in rich hues, paired with gold accents and ornate mirrors, create a space that's dripping in elegance. Plush seating arrangements invite you to lounge in style, making it the perfect setting for those who love a touch of old-world charm in their modern homes.
8. Scandinavian Simplicity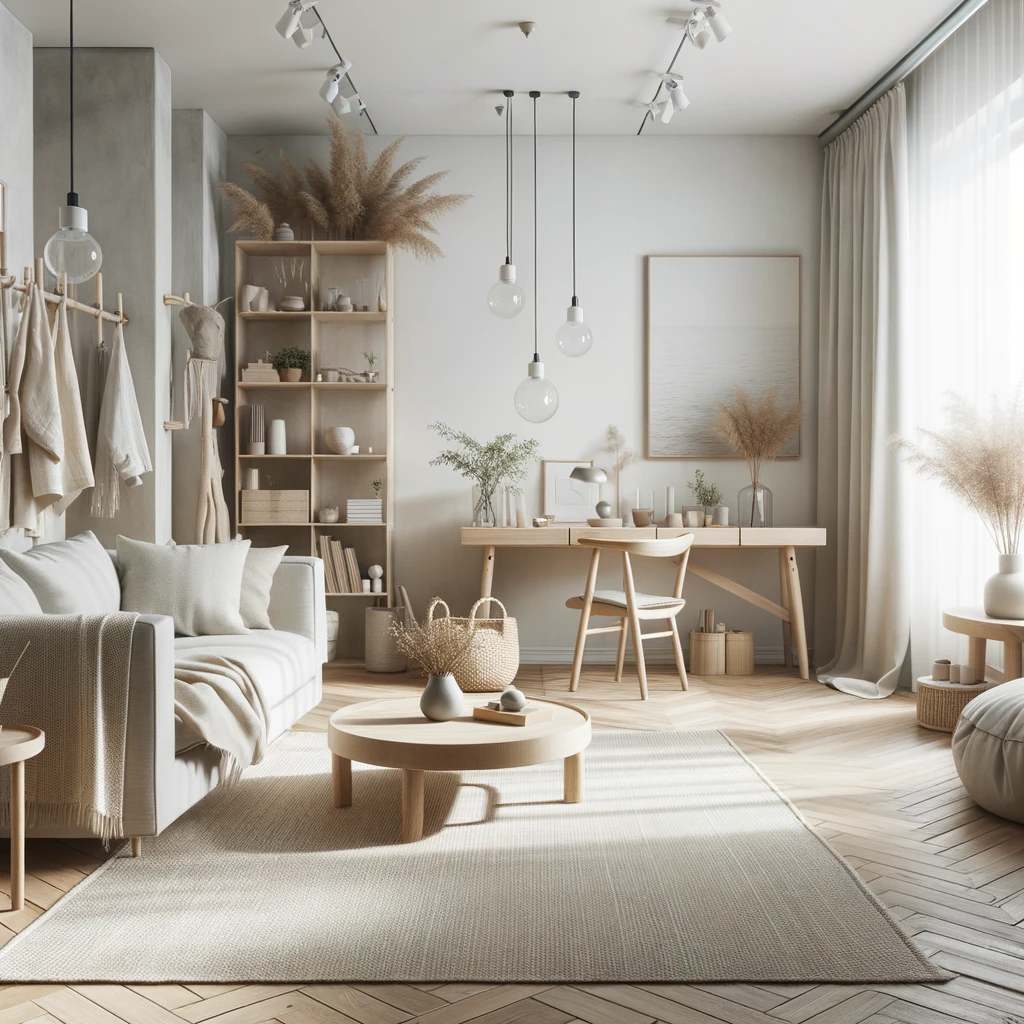 Find solace in the minimalist beauty of this Scandinavian-inspired room. Dominated by neutral tones and functional furniture, the decor emphasizes simplicity without compromising on style. The room's design places a premium on natural light and open spaces, creating a serene environment that's both cozy and chic.
9. Tropical Oasis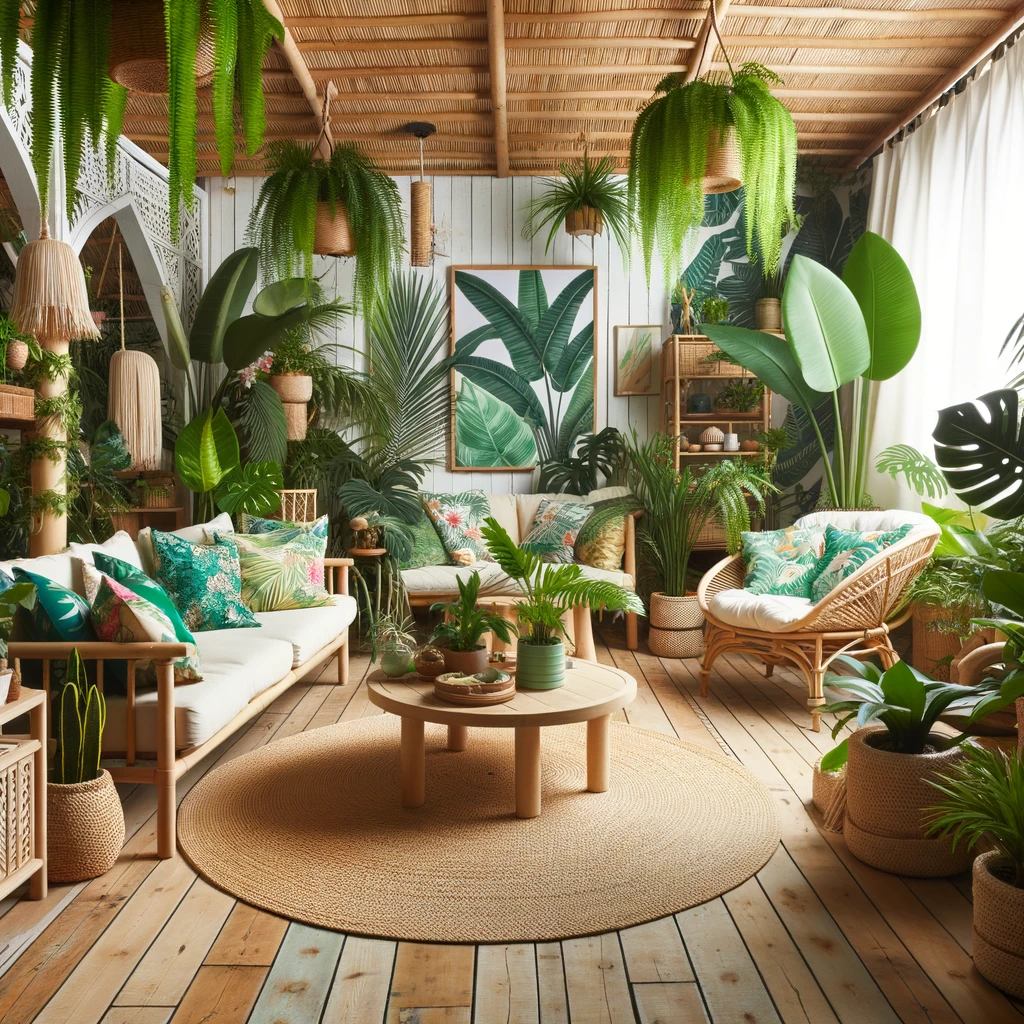 Escape to an exotic paradise with this tropical oasis-themed room. A haven of vibrant green plants and bamboo accents transports you straight to the heart of the jungle. The tropical prints on fabrics and light wooden furniture amplify the natural feel, making it an ideal setting for those seeking a daily dose of nature's beauty right in their homes.
10. French Countryside Elegance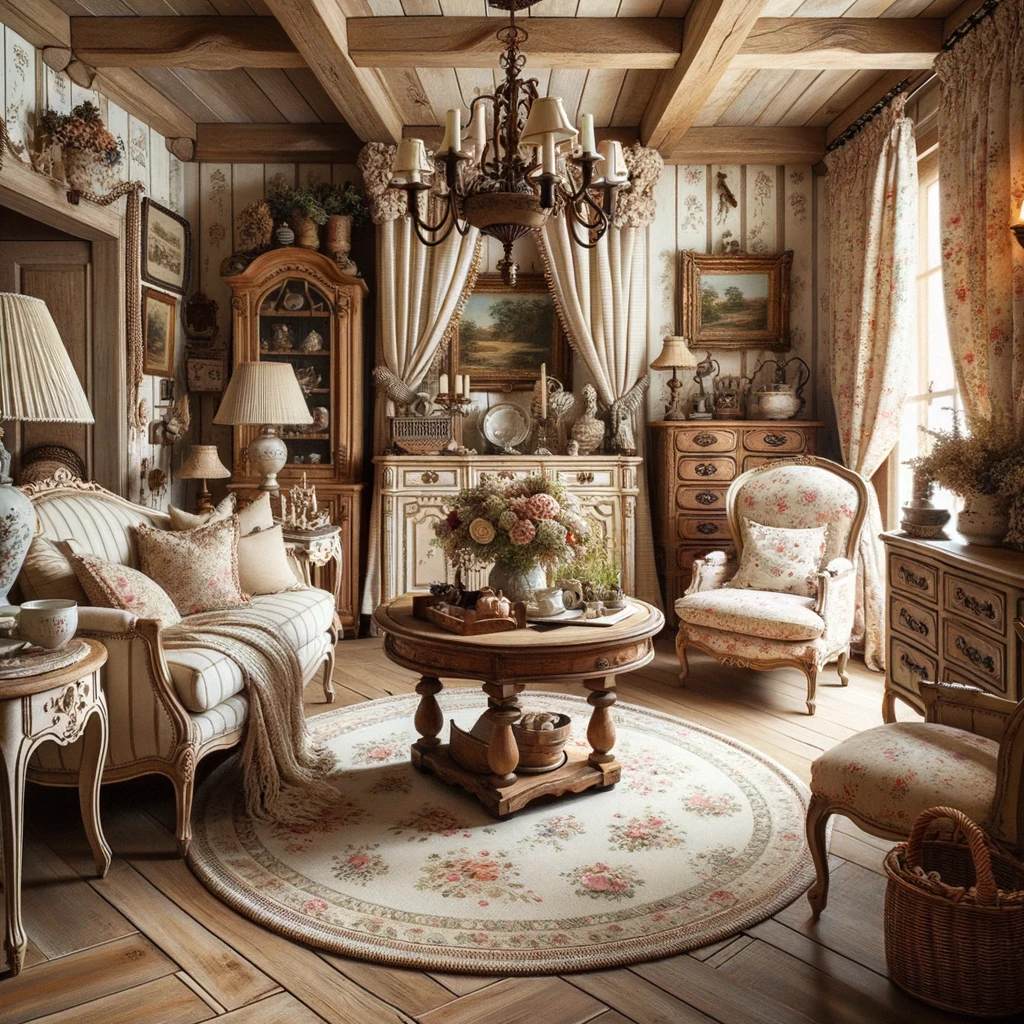 Experience the charm of the French countryside with this elegant aesthetic. The room is adorned with soft floral patterns that bring out the beauty of springtime in rural France. Vintage wooden furniture, complemented by wrought iron details, accentuates the rustic charm, offering a warm and inviting ambiance reminiscent of a quaint European cottage.
11. Urban Loft Allure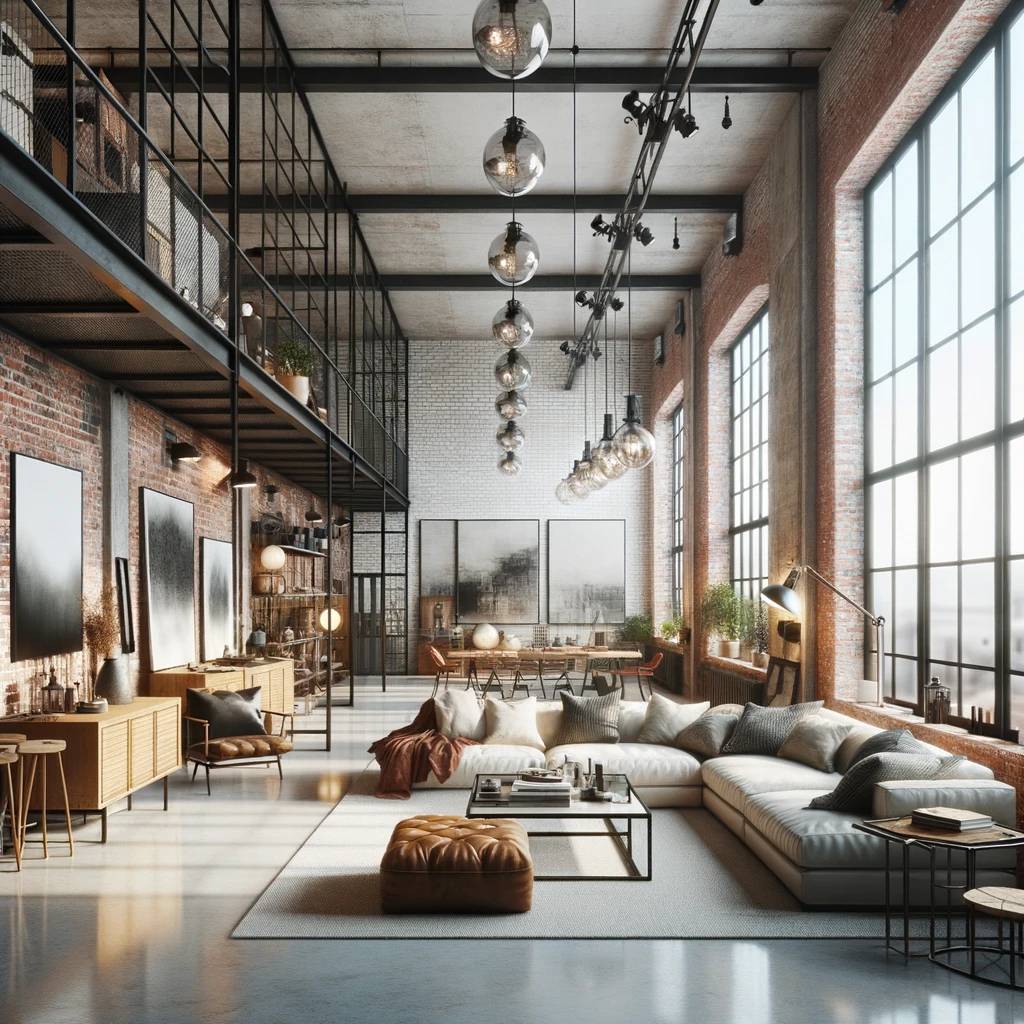 Step into a chic urban setting with this loft-inspired room. The exposed brick walls, combined with large industrial windows, evoke the spirit of city life. Contemporary art pieces add a touch of sophistication, while the harmonious mix of metal and wood elements anchors the design, making it perfect for those who love the vibrancy of urban living.
12. Tranquil Zen Retreat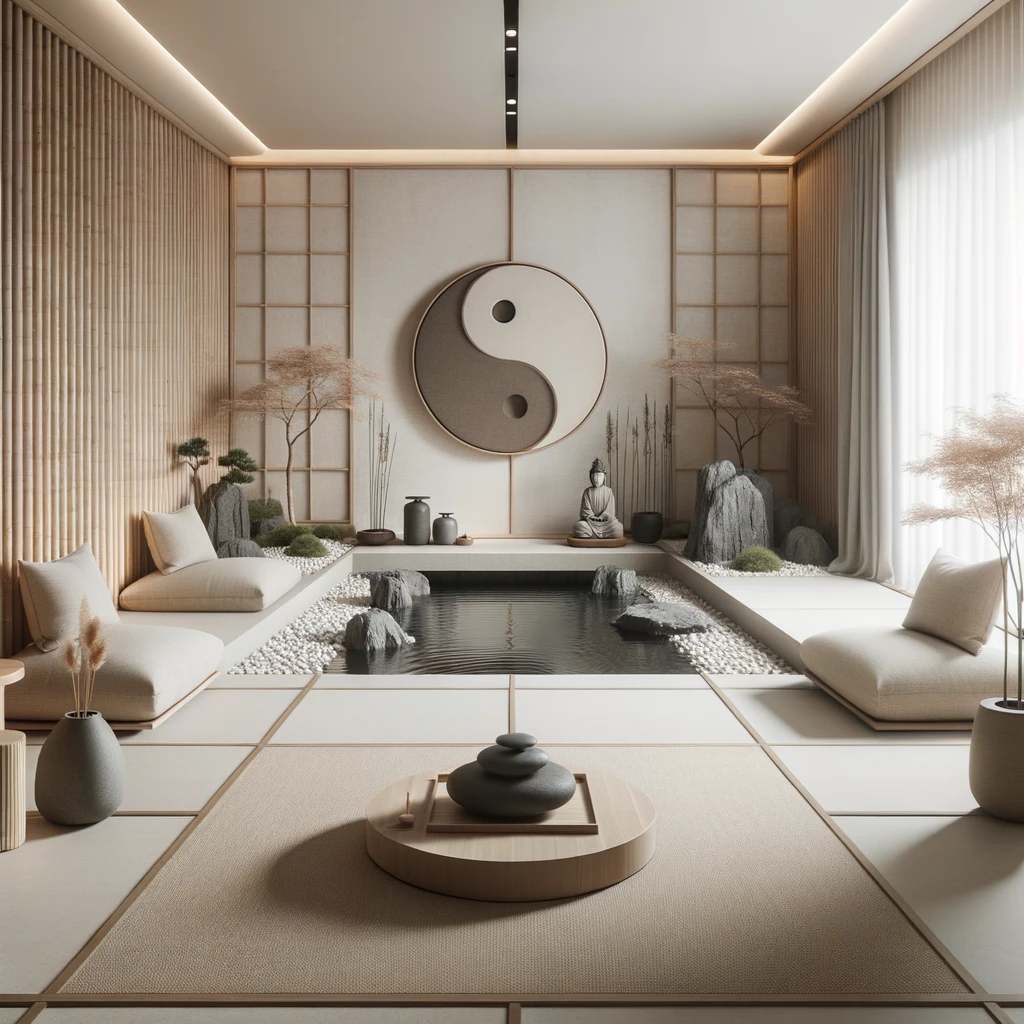 Find your inner peace in this Zen-inspired room. Bathed in muted colors and adorned with minimalist decor, this space is a tribute to tranquility. The presence of serene water features further enhances the calming ambiance. Every element in this room underscores the principles of balance and harmony, offering a sanctuary for meditation and relaxation.
13. Desert Chic
Experience the serene ambiance of the Southwest with this desert chic aesthetic. Earthy tones form the base of this design, complemented by an array of cacti and succulents. Terracotta pots and woven textures accentuate the desert feel, offering a warm and calming environment reminiscent of a sun-kissed desert landscape.
14. Roaring Art Deco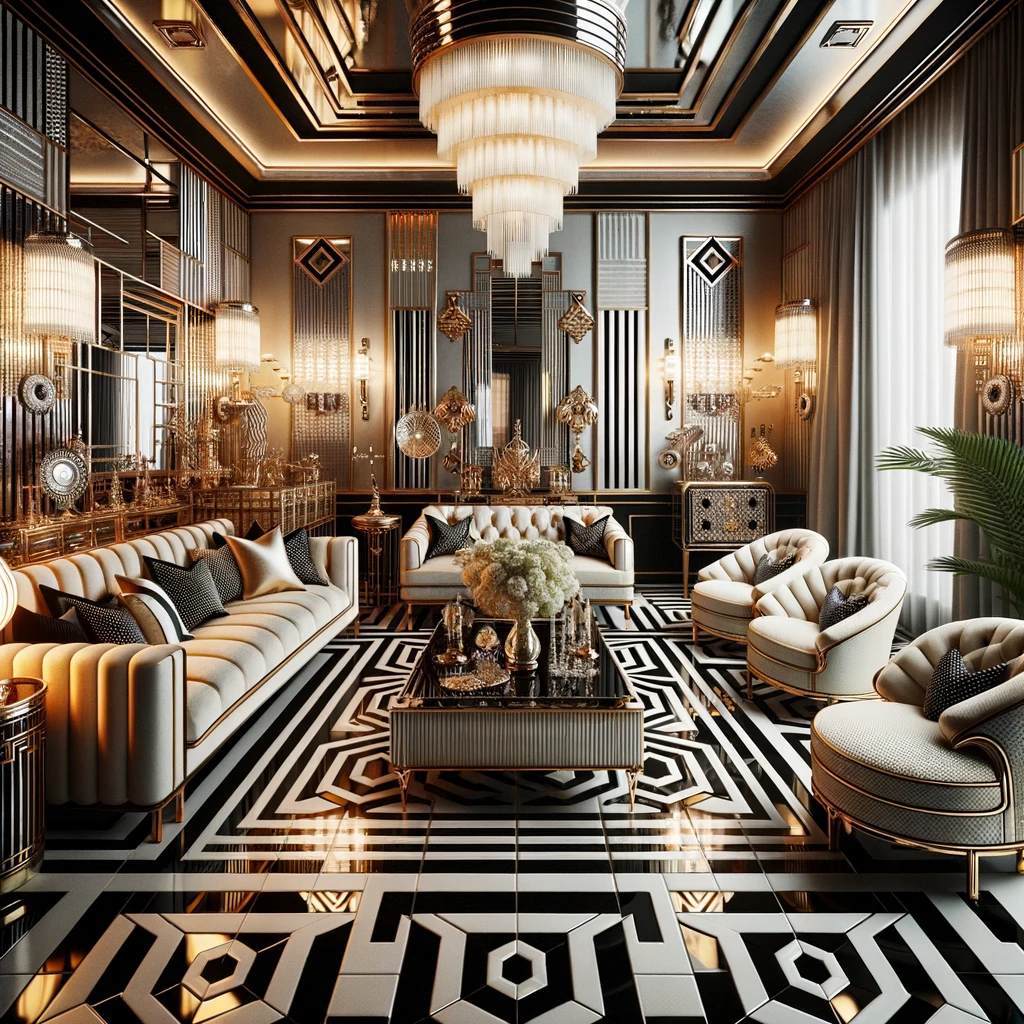 Travel back to the opulent era of the Roaring Twenties with this art deco-inspired room. Bold geometric patterns reign supreme, juxtaposed with shiny metals and sleek furniture. Luxurious fabrics in rich hues add depth and sophistication, capturing the essence of a time when style and extravagance went hand in hand.
15. Farmhouse Modern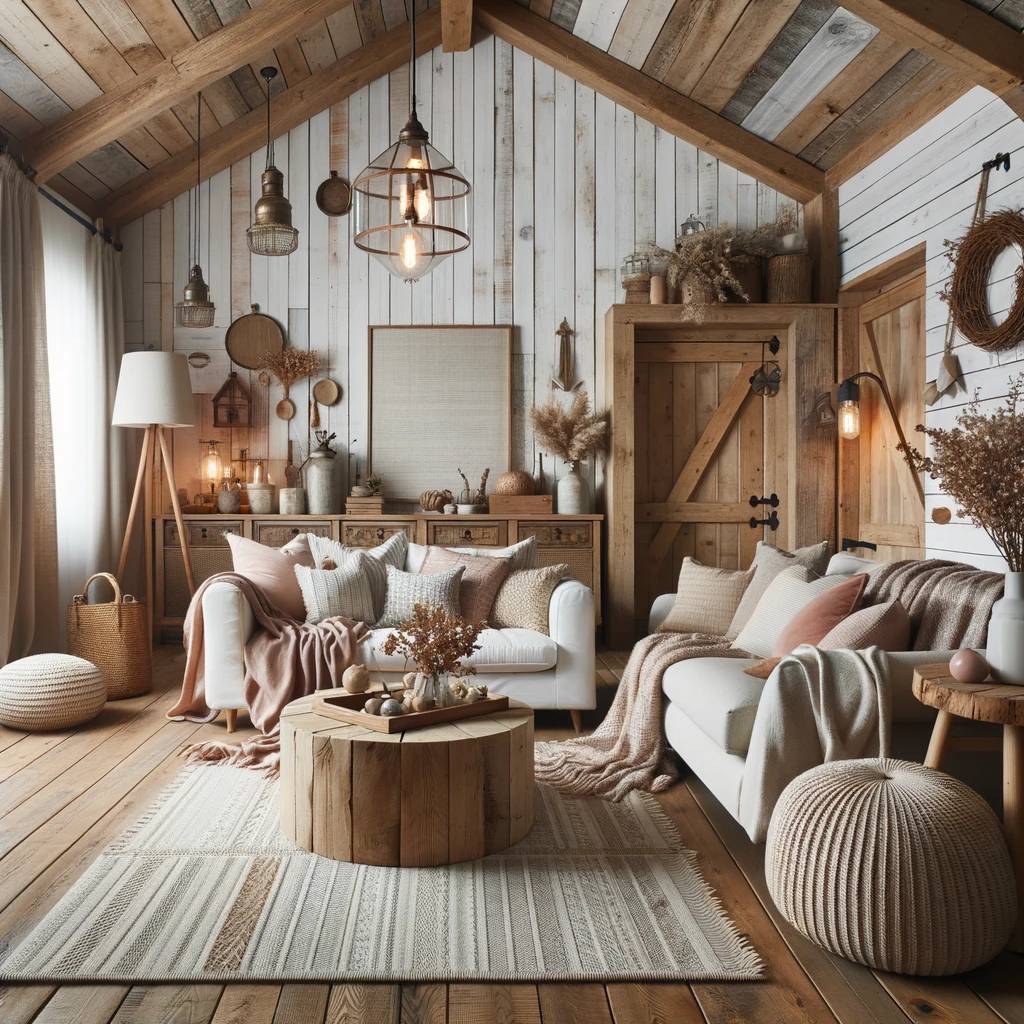 Marrying the best of both worlds, this farmhouse modern room combines the charm of rustic tradition with contemporary flair. Shiplap walls and rustic wooden elements provide a nod to the classic farmhouse style, while modern fixtures and cozy textiles infuse a contemporary touch. This harmonious blend offers a cozy and inviting space that feels both timeless and current.
16. Majestic Moroccan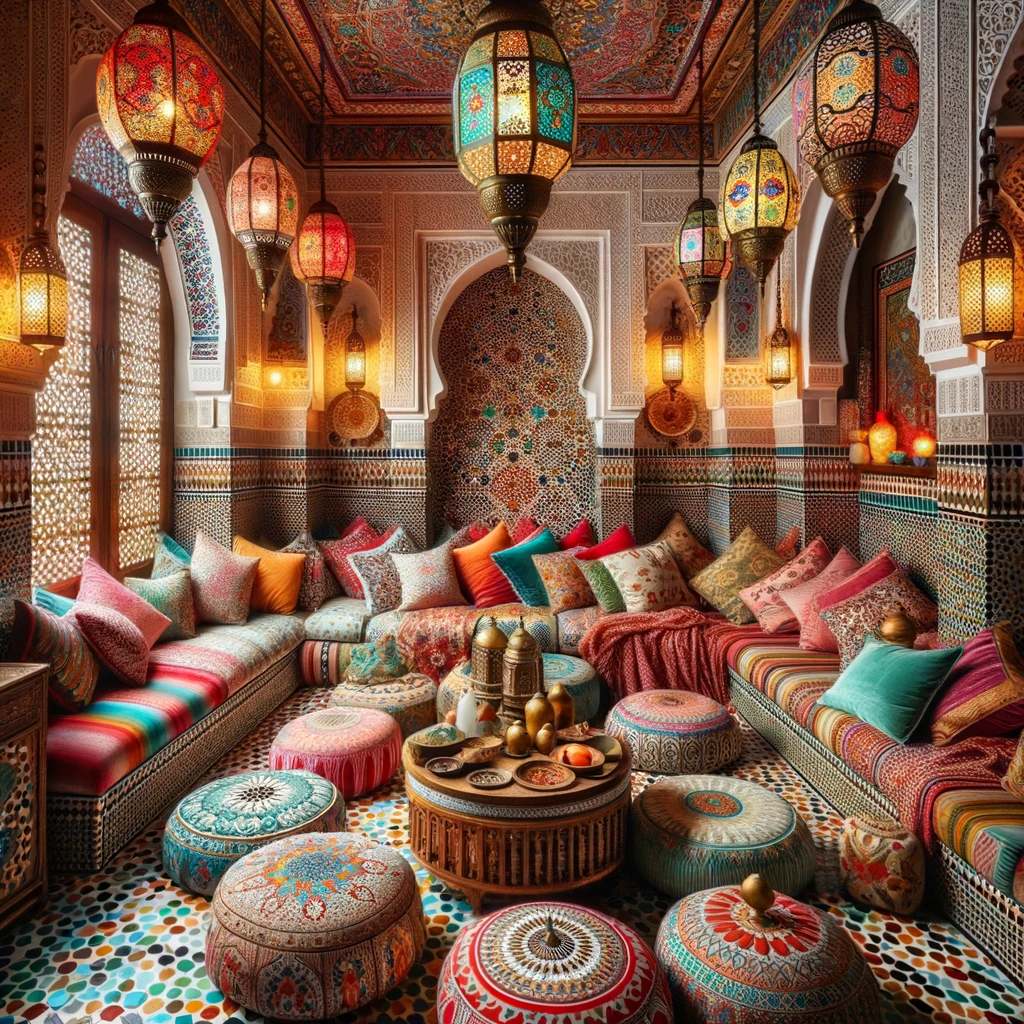 Step into the enchanting world of Marrakech with this Moroccan-inspired aesthetic. Vibrant colors set the stage, enhanced by intricate tilework and ornate lanterns that cast a magical glow. Plush floor cushions invite you to relax and unwind, evoking the spirit of Moroccan riads and bustling souks.
17. Nautical Nostalgia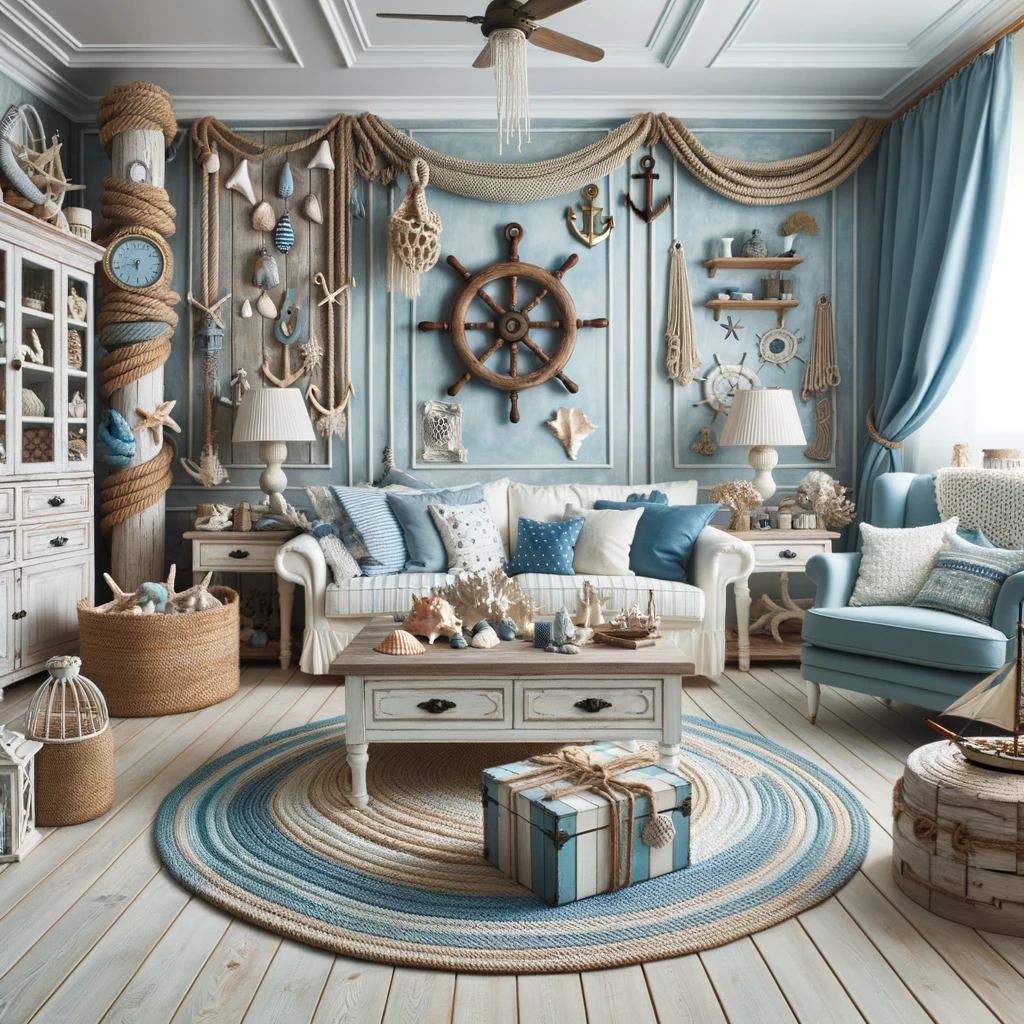 Sail into a serene maritime world with this nautical-themed room. Embracing shades of blue and white, the decor is replete with maritime symbols like anchors and ropes. Driftwood furniture and seashell accents further enhance the coastal vibe, transporting you to a serene beachside cottage, no matter where you are.
18. Contemporary Elegance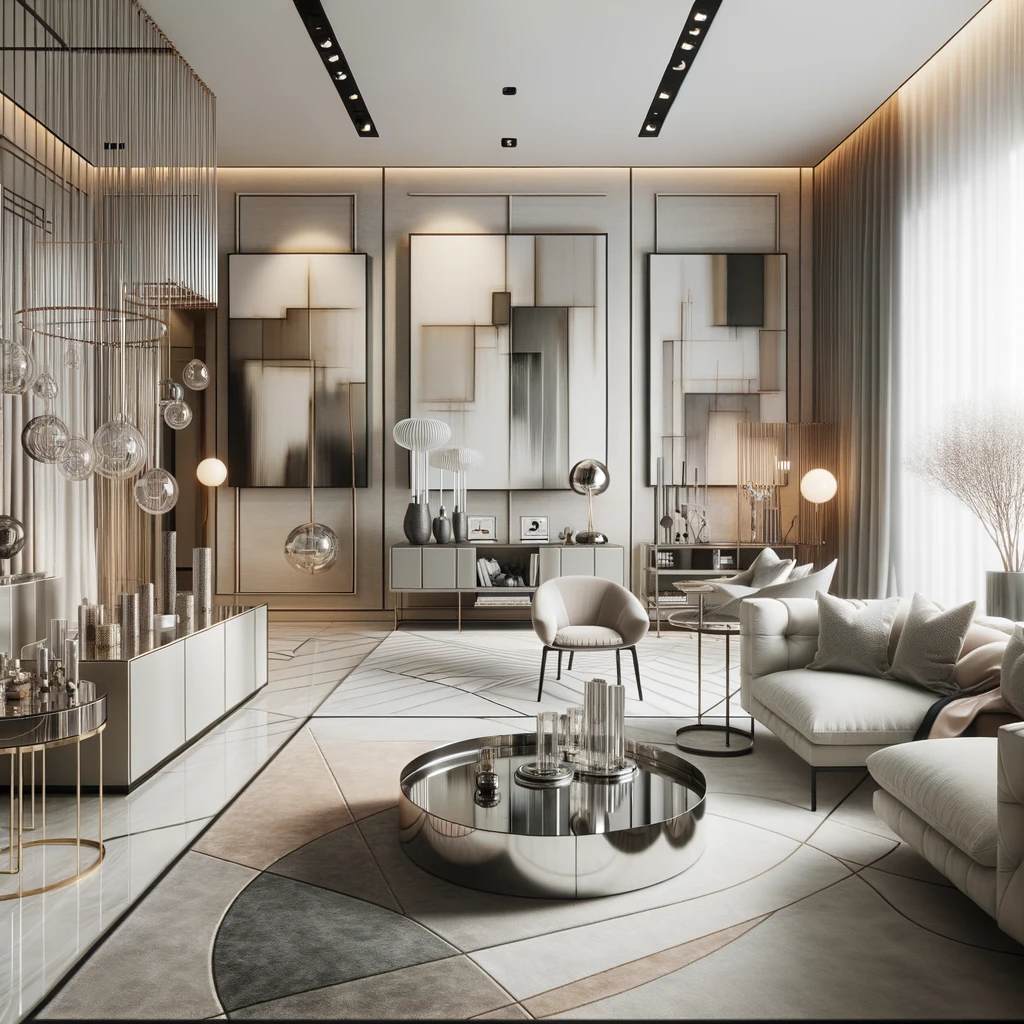 Step into the future with this contemporary chic room. Dominated by neutral tones, the space boasts sleek lines and modern design elements. Abstract art pieces serve as focal points, while glass and metal accents add a touch of opulence. This aesthetic is all about modern luxury, catering to those with a penchant for cutting-edge design.
19. Old-World Scholar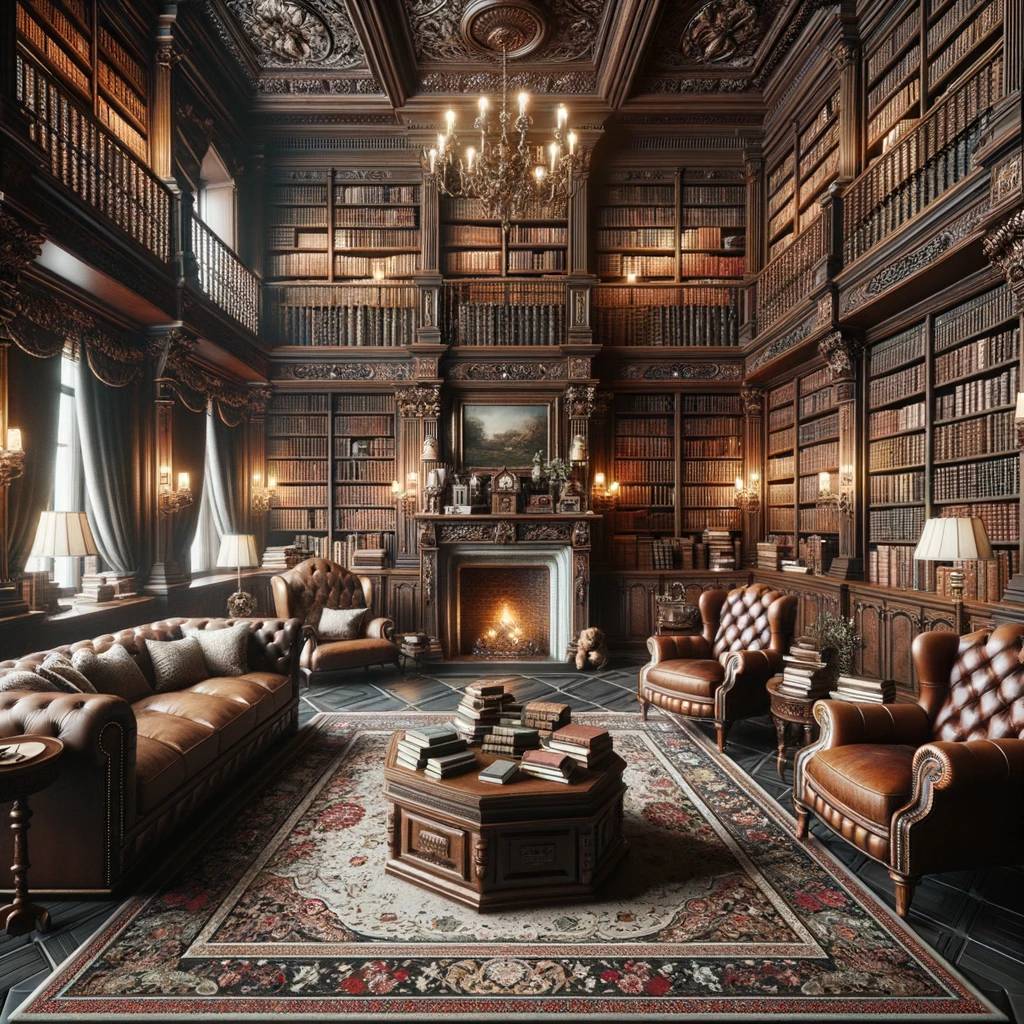 Escape to a time gone by with this old-world library-themed room. Dark wooden bookshelves, brimming with classic literary gems, set the tone for this scholarly retreat. Sumptuous leather seating, ornate rugs, and a cozy fireplace further evoke the ambiance of a grand library in a historic mansion.
20. Botanical Bliss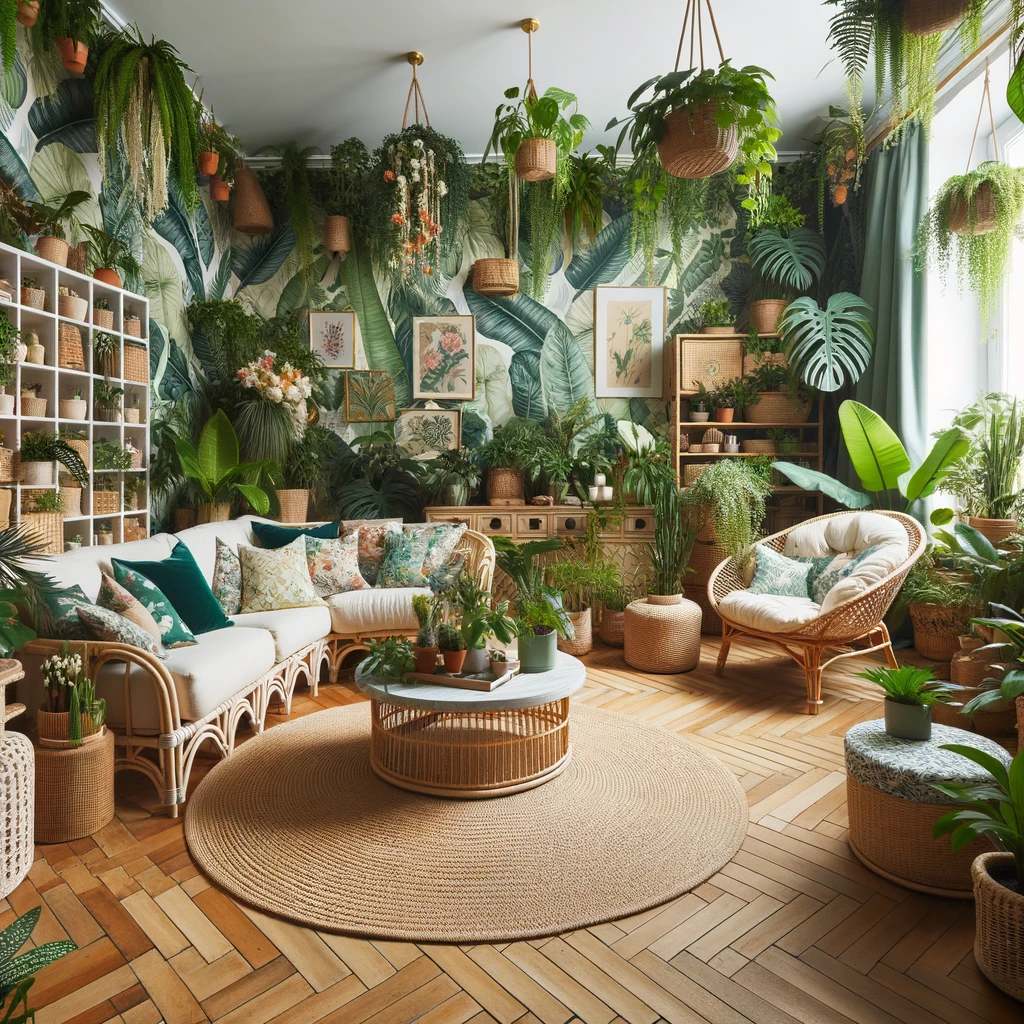 Surround yourself with nature in this botanical paradise room. Walls covered in leafy wallpaper serve as the backdrop for a veritable jungle of indoor plants. Rattan furniture and a nature-inspired color palette complete the look, creating a space that's both refreshing and invigorating.
21. Celestial Dreamland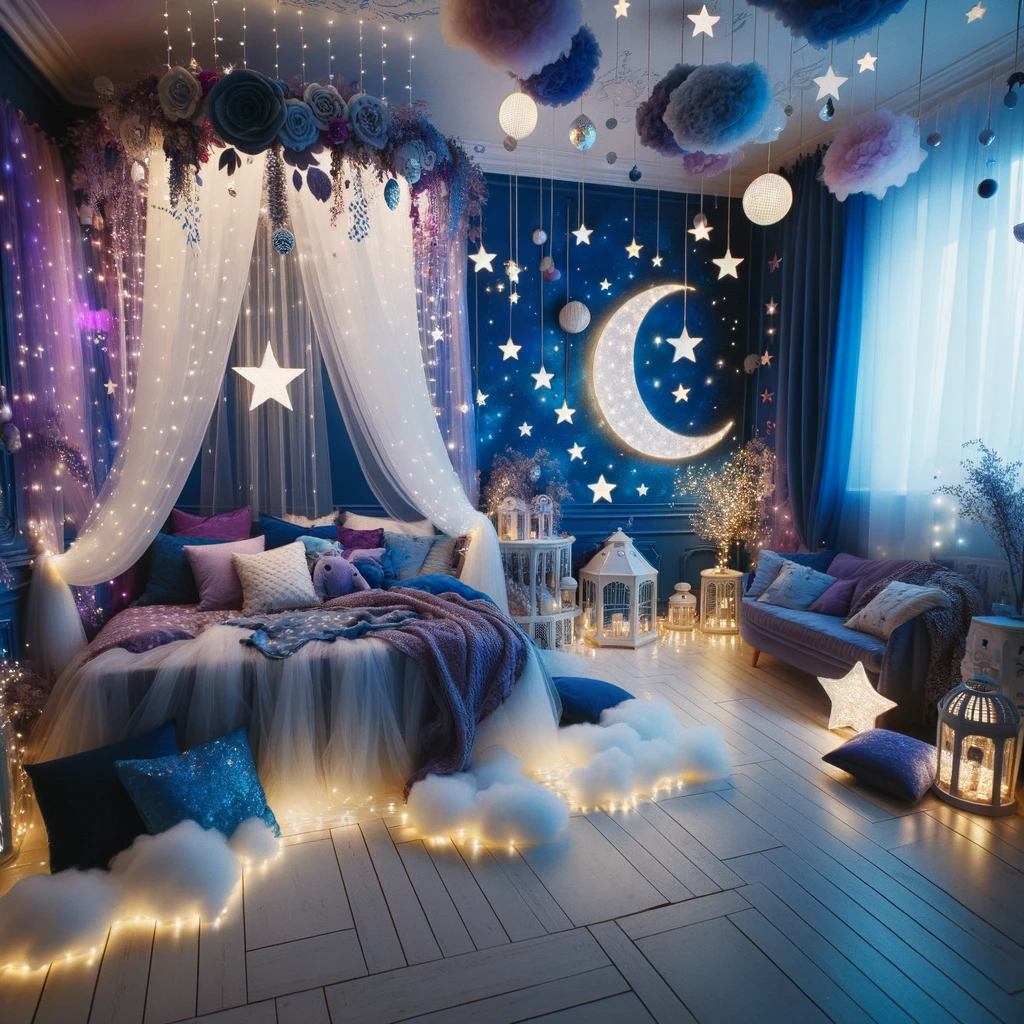 Journey through the cosmos with this celestial-themed room. Bathed in deep blues and purples, the space is adorned with motifs of stars and moons. Twinkling fairy lights add a touch of magic, while dreamy cloud motifs evoke a sense of floating among the stars. It's a haven for dreamers and stargazers alike.
22. Retro Diner Delight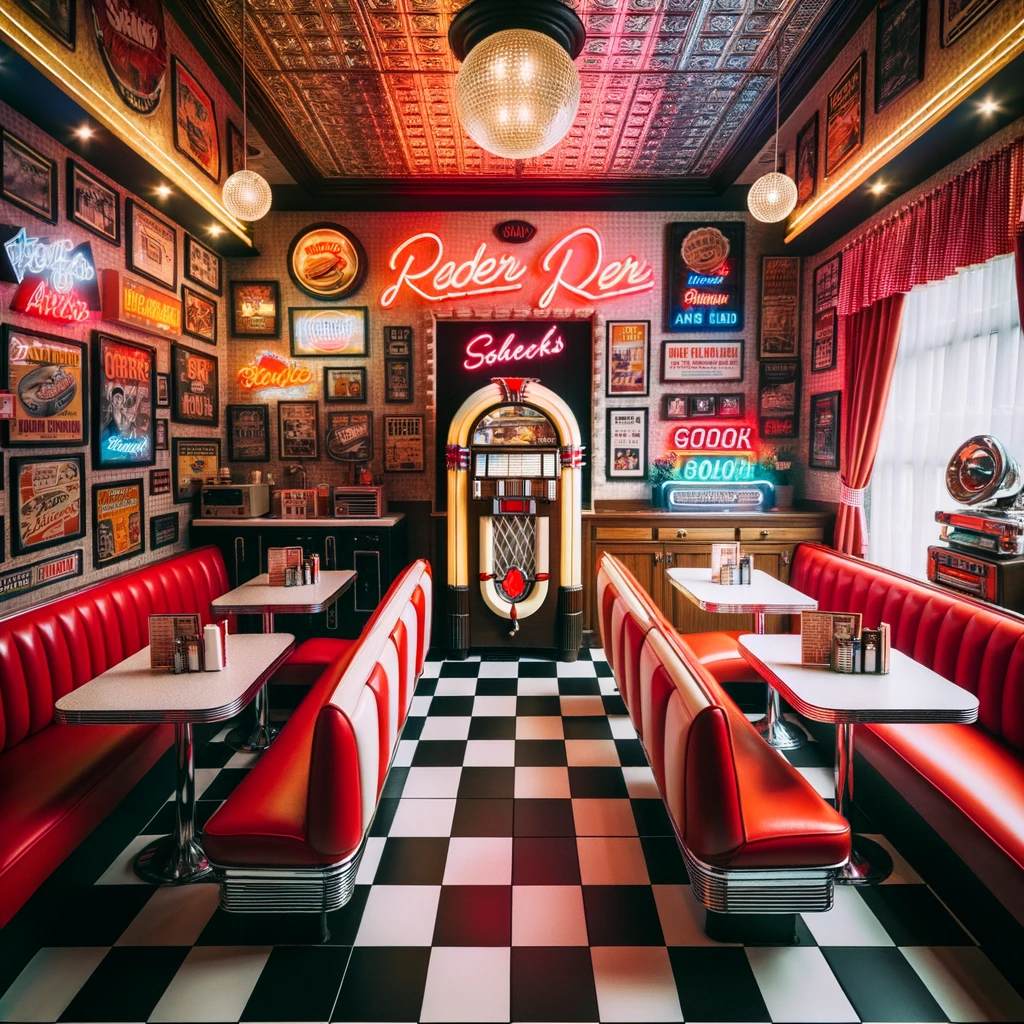 Step back in time and relive the vibrancy of the 1950s with this retro diner-themed room. The checkered floors set the stage for bright red seating, reminiscent of classic American diners. A vintage jukebox plays timeless tunes, and neon signs light up the space, capturing the essence of a bygone era filled with fun and nostalgia.
23. Soothing Spa Sanctuary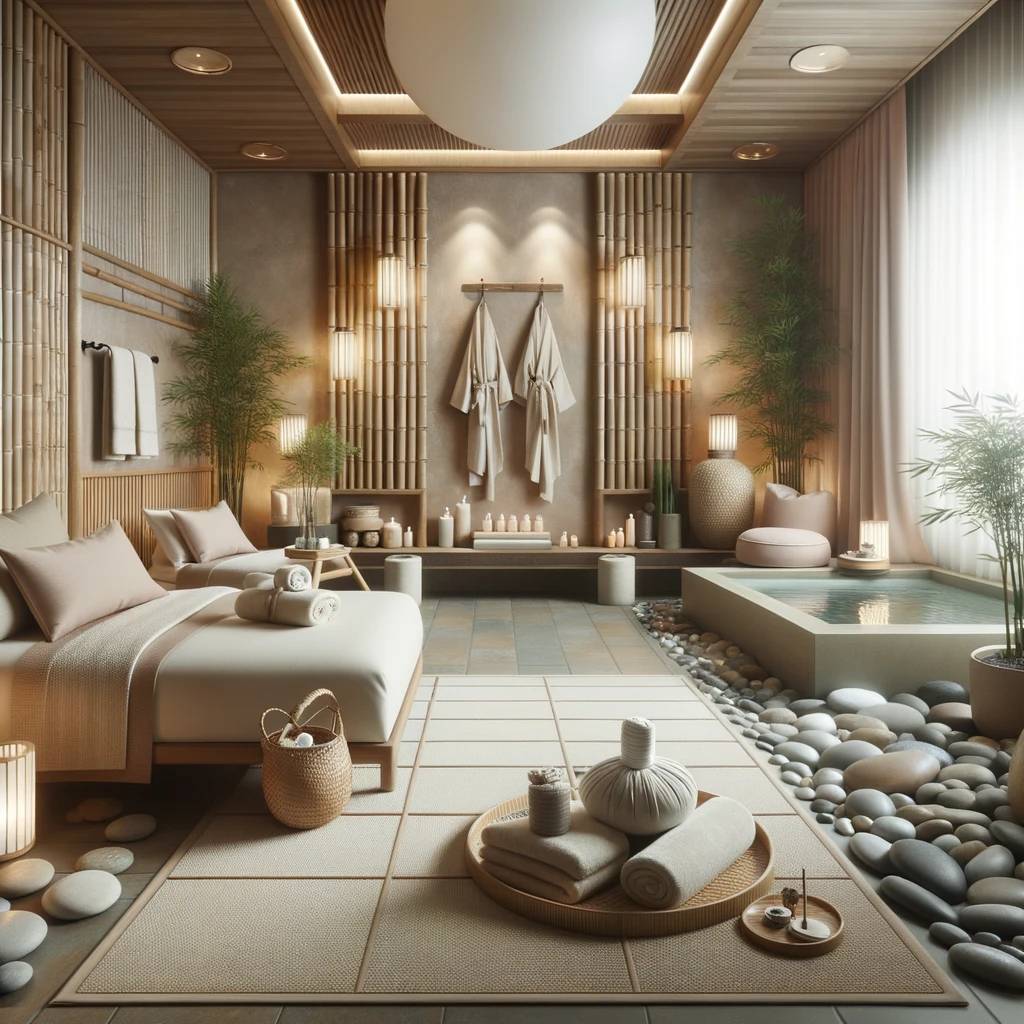 Experience the ultimate relaxation with this spa-inspired room. Soft muted colors set a calming tone, complemented by bamboo accents and serene water features. Plush towels and minimalist decor create an environment of pure rejuvenation, making it the perfect space to unwind and indulge in some self-care.
24. Safari Adventure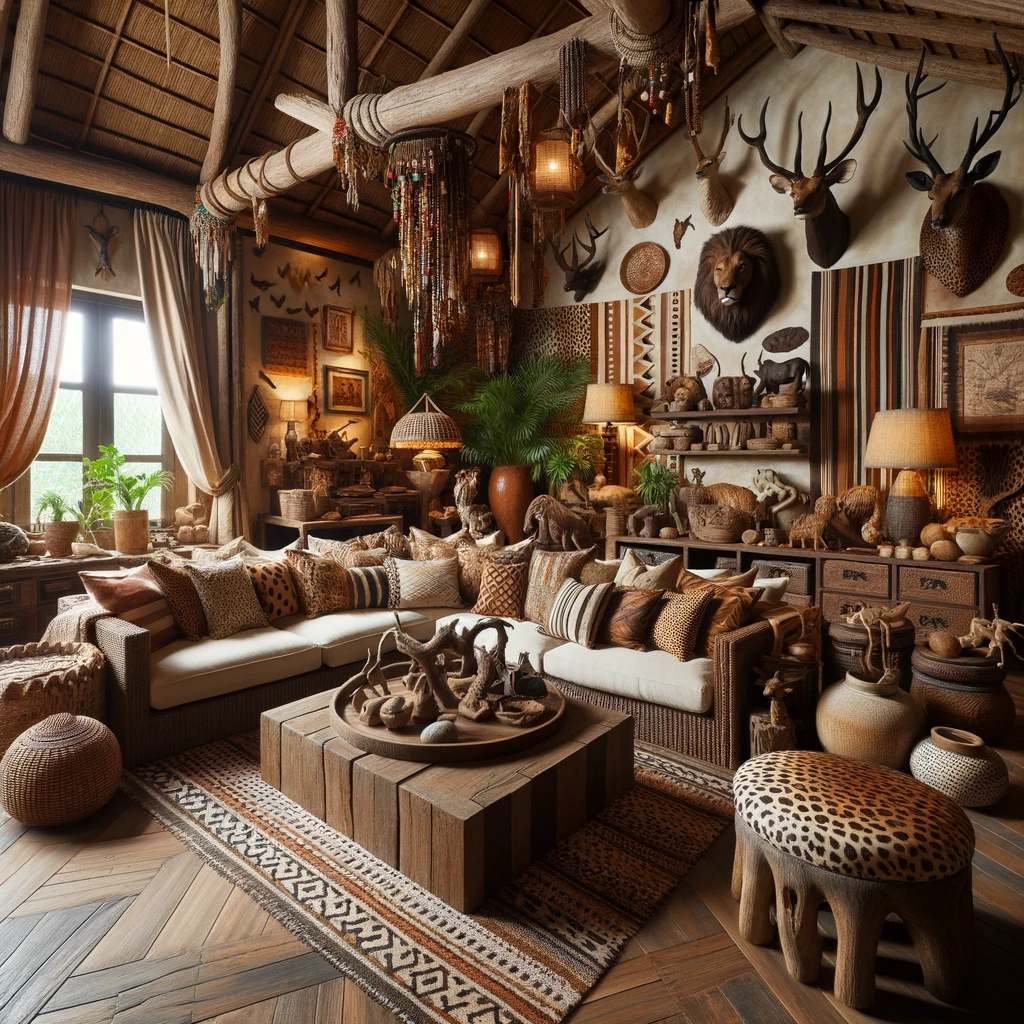 Embark on a thrilling journey to the heart of the African savannah with this safari adventure room. Earthy tones and tribal patterns dominate the decor, enhanced by animal print textiles. Wooden sculptures and artifacts reminiscent of African culture add authenticity, allowing you to experience the wild beauty of the safari right in your home.
25. Winter Wonderland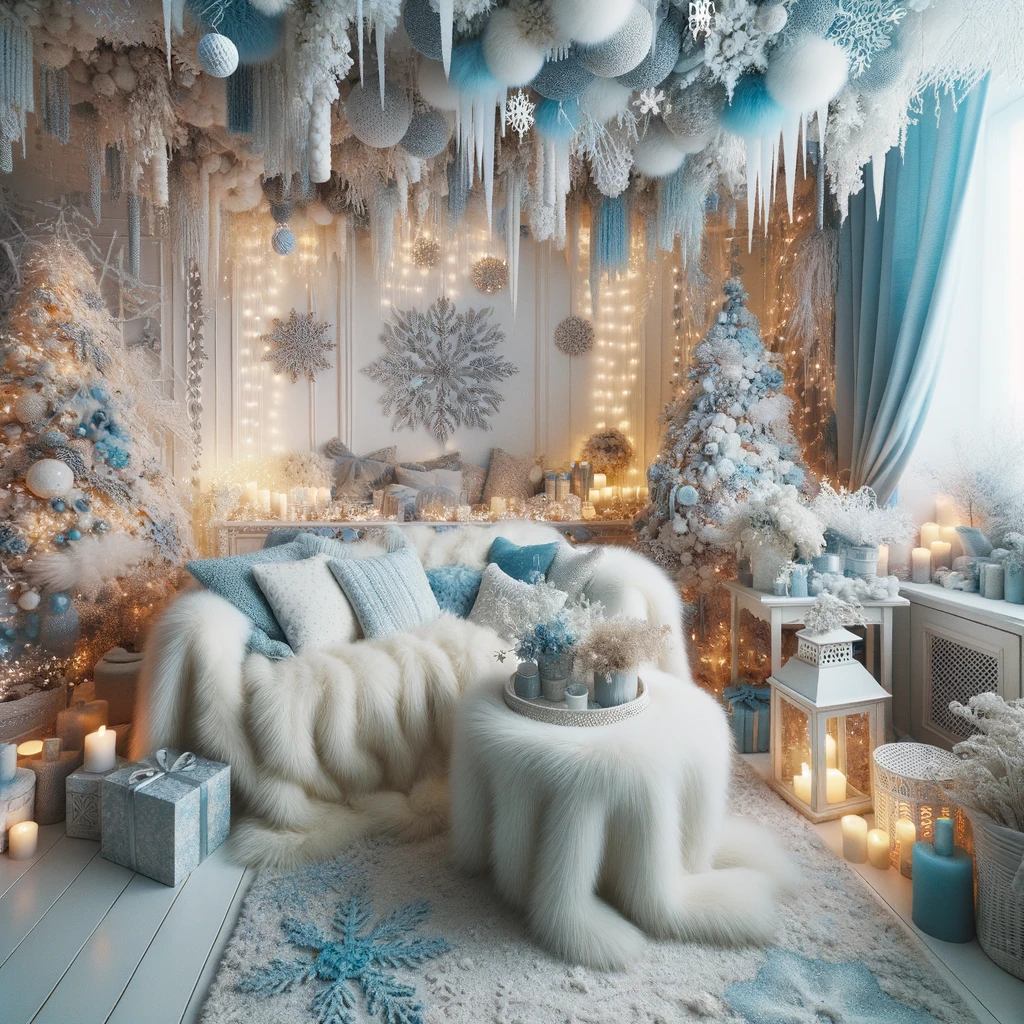 Embrace the magic of winter with this winter wonderland-themed room. Icy blues and whites set the tone, punctuated by enchanting snowflake patterns. Faux fur textiles invite you to snuggle up, while twinkling lights add a touch of festive warmth, making it a perfect retreat for those chilly nights.
26. Tropical Cabana Comfort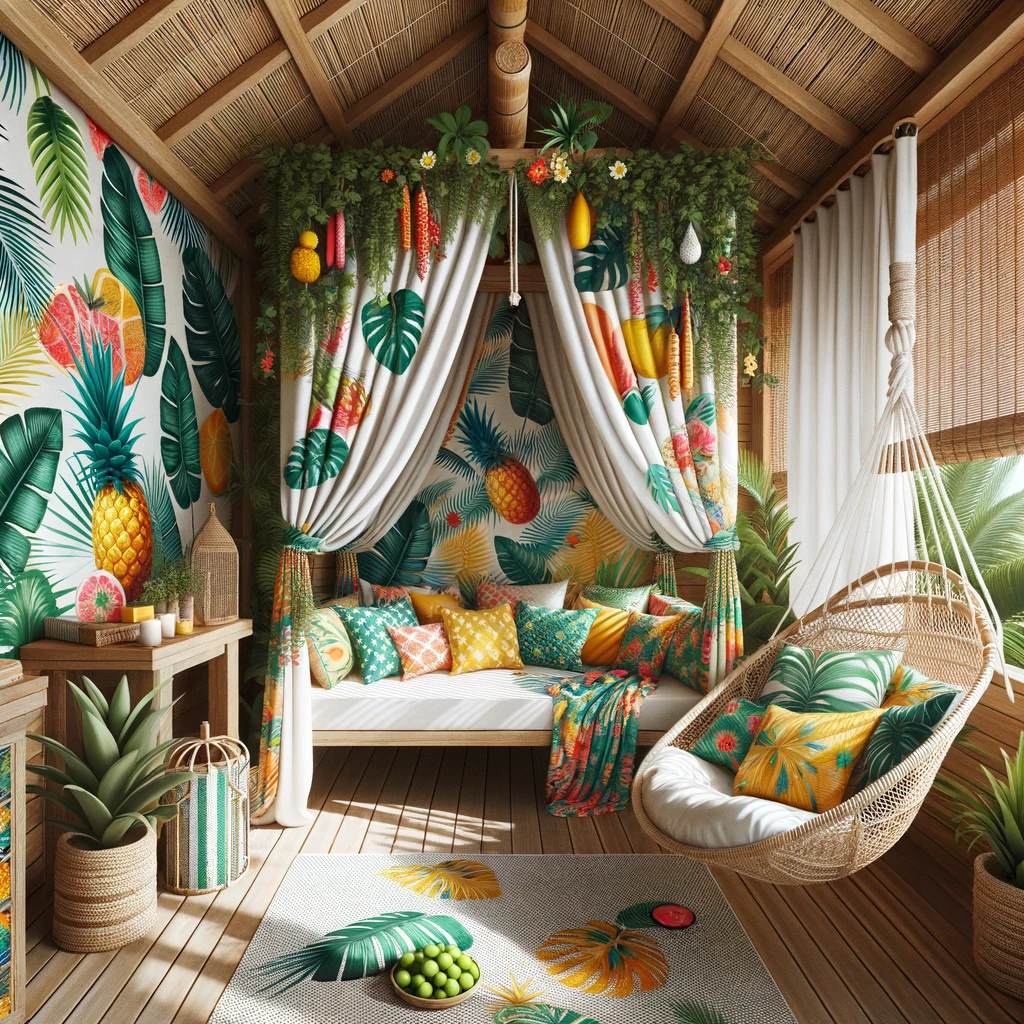 Escape to a sun-kissed beach with this tropical cabana-inspired room. Vibrant palm leaf prints dominate the decor, complemented by bamboo shades and tropical fruit motifs. A hammock swings invitingly, urging you to relax and soak in the beachy vibes, no matter where you are.
27. Creative Art Studio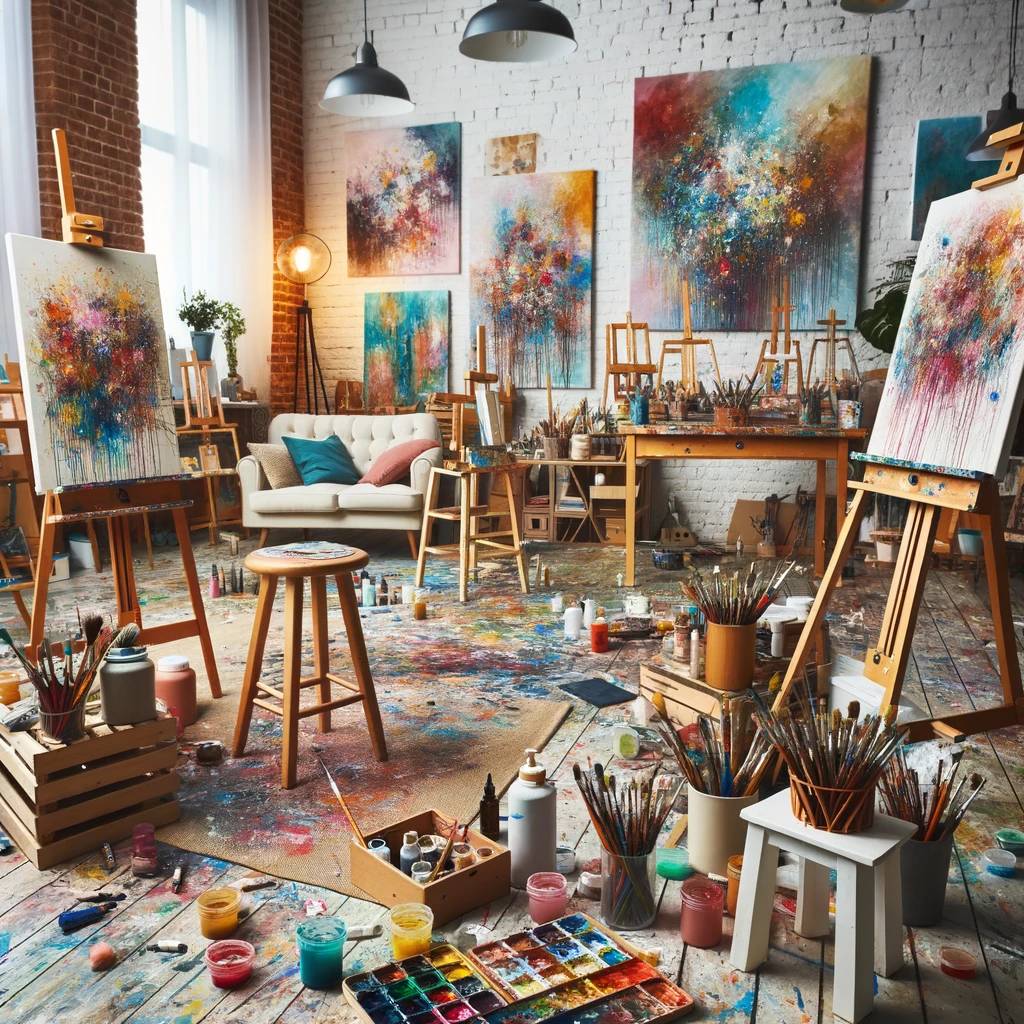 Unleash your inner artist with this art studio-inspired room. Bright colors splash across the space, with easels showcasing paintings in progress. Scattered paintbrushes and an ambiance of creative chaos celebrate the messy beauty of the artistic process, making it a haven for creators and art enthusiasts alike.
28. Vintage Voyager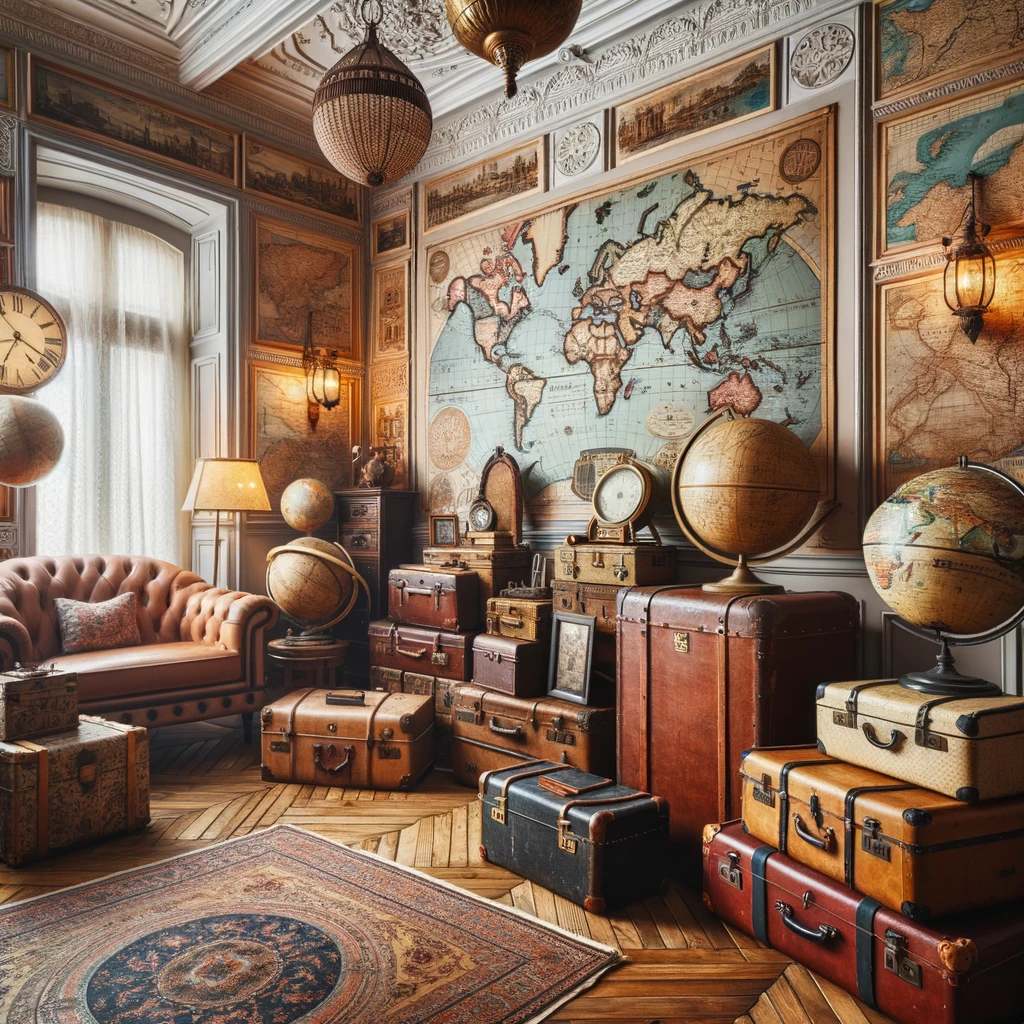 Journey through time with this vintage travel-themed room. Old-world maps grace the walls, guiding you through bygone eras of exploration. Antique suitcases, globes, and decor items pay homage to global adventures from the past, inspiring wanderlust and a sense of nostalgia.
29. Garden Sanctuary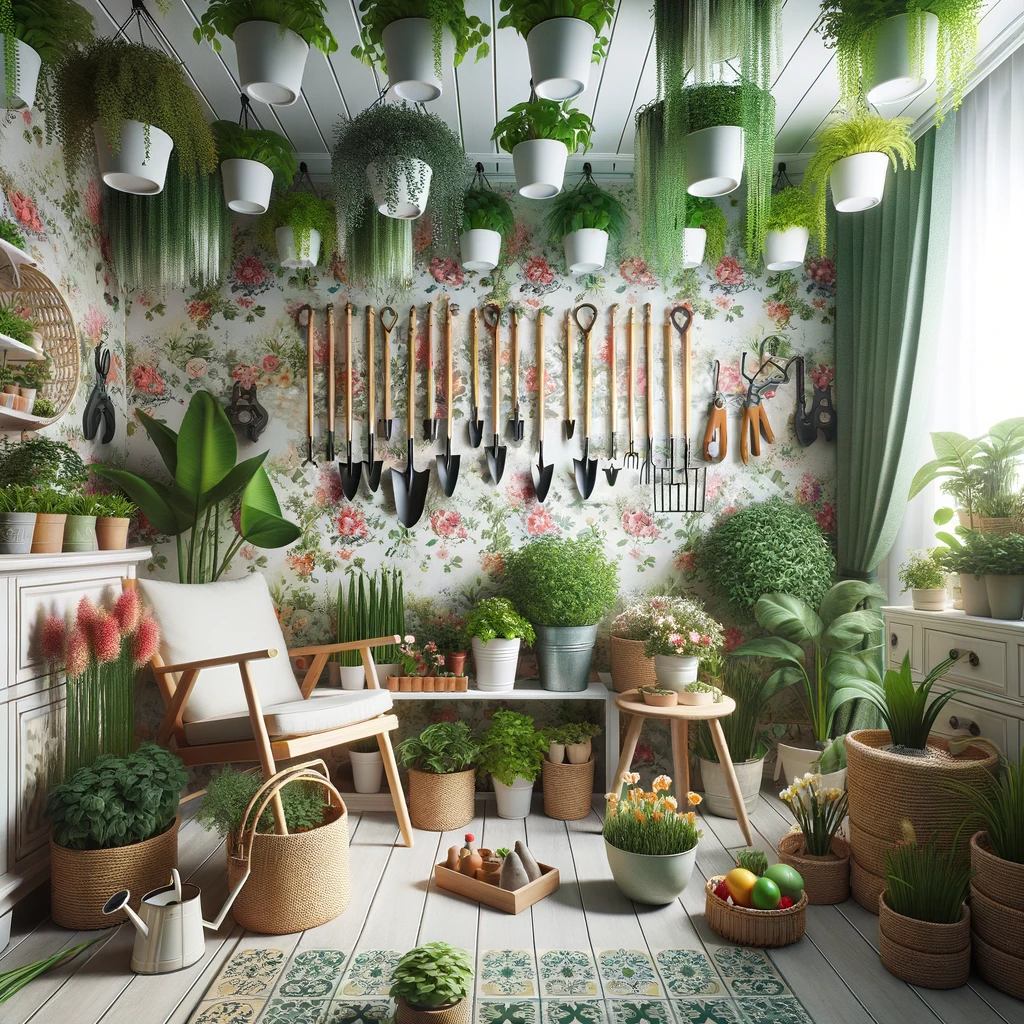 Step into a blooming paradise with this garden-themed room. Floral wallpapers set a vibrant backdrop, complemented by potted plants hanging gracefully from the ceiling. Garden tools find a new purpose as unique decor items, creating a fresh and green ambiance that's reminiscent of a lush garden.
30. Melodious Haven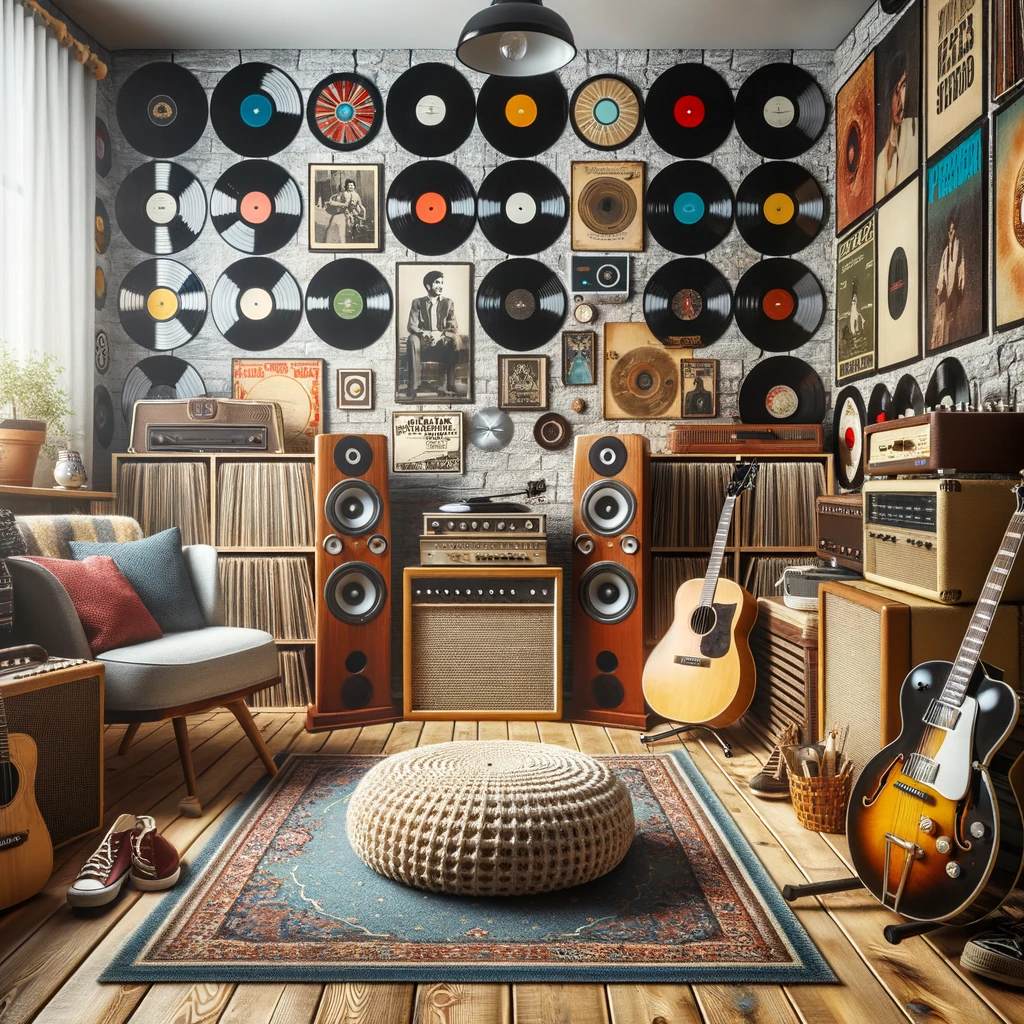 For the audiophiles and music enthusiasts, this room strikes the perfect chord. Vintage vinyl records adorn the walls, celebrating the timeless beauty of music. Musical instruments are displayed with pride, while retro speakers await the next tune. A cozy listening nook provides the ideal spot to lose oneself in melodies.
31. Athletic Aspirations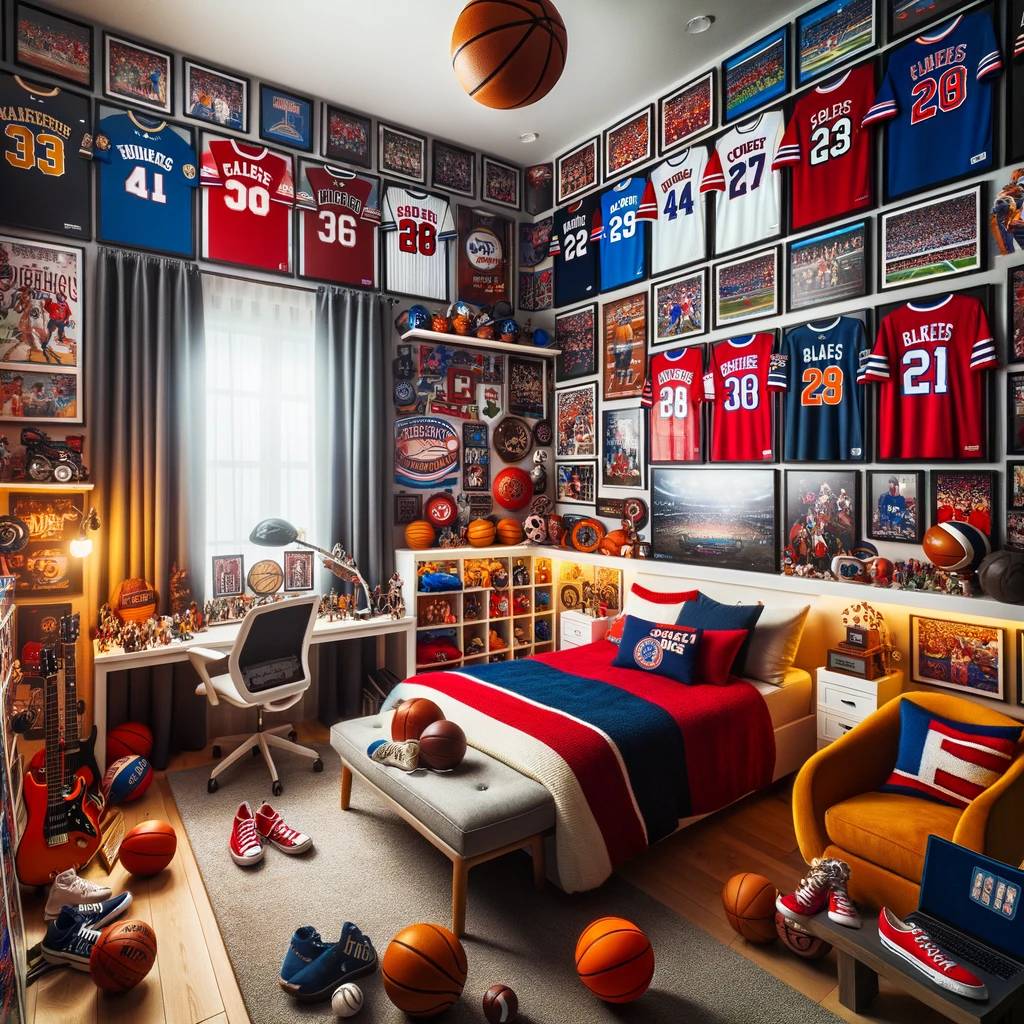 Celebrate the world of sports with this enthusiast's room. Memorabilia from various sports, from basketball to soccer, take center stage. Jerseys framed on walls pay homage to sports legends, while equipment decor adds an authentic touch. The room exudes a vibrant and energetic vibe, perfect for those passionate about the world of athleticism.
32. Classic Cinema Charm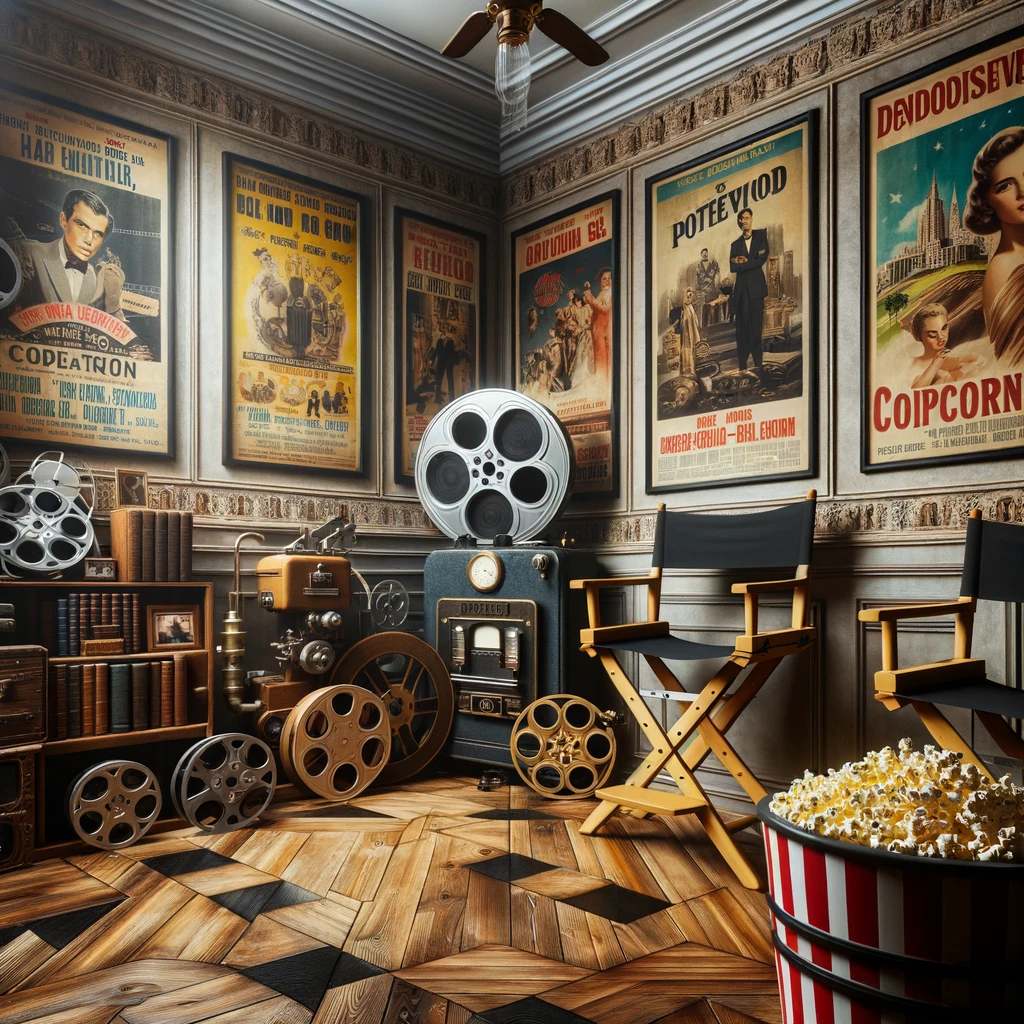 Revel in the glamour of the silver screen with this classic cinema-themed room. Old movie posters transport you to iconic film moments, while film reels and director's chairs add authenticity. A vintage popcorn machine stands ready, evoking memories of the golden era of Hollywood and the magic of movie nights.
33. Steampunk Splendor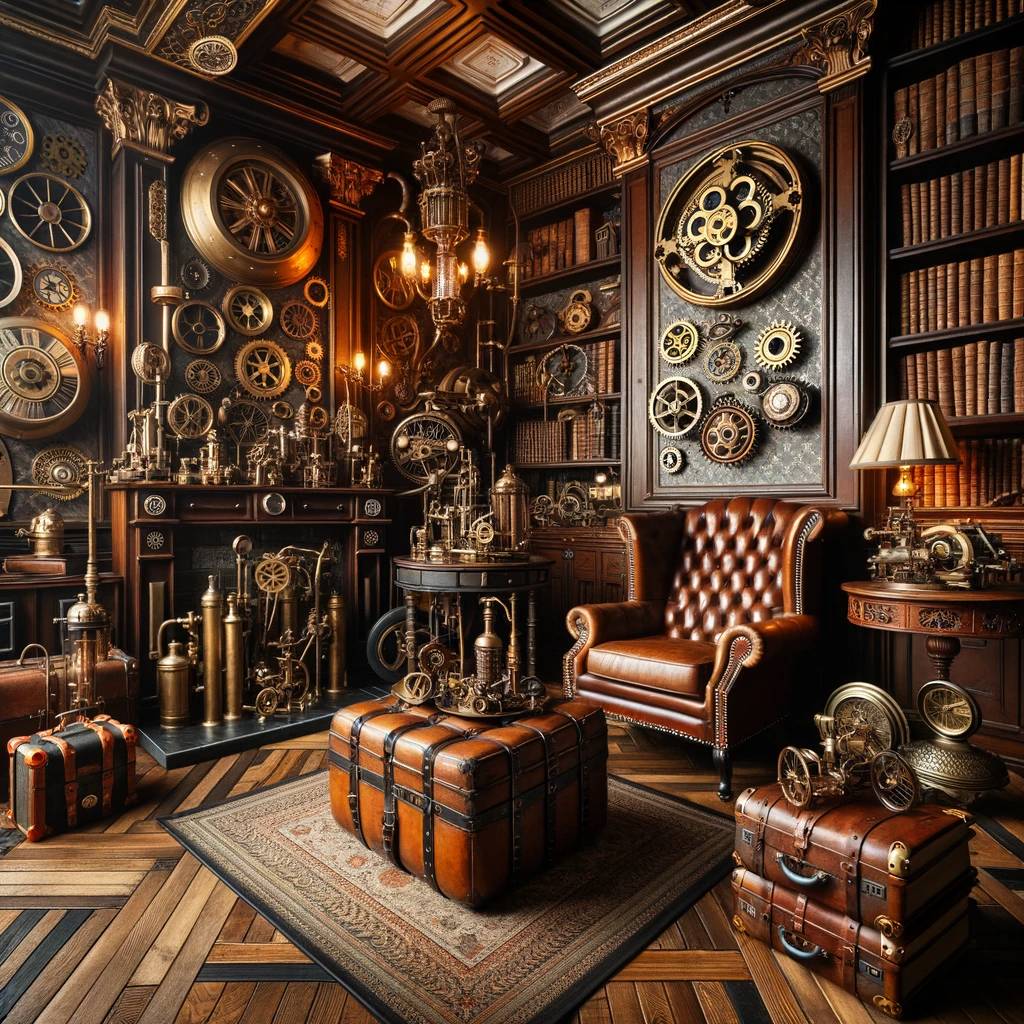 Dive into a world where the past meets the future with this steampunk-inspired room. Vintage machinery parts and leather-bound books combine with brass accents to create a rich, industrial Victorian ambiance. It's a room that evokes the intrigue of an alternate history, perfect for those with a penchant for the imaginative and the eclectic.
34. Bibliophile's Bliss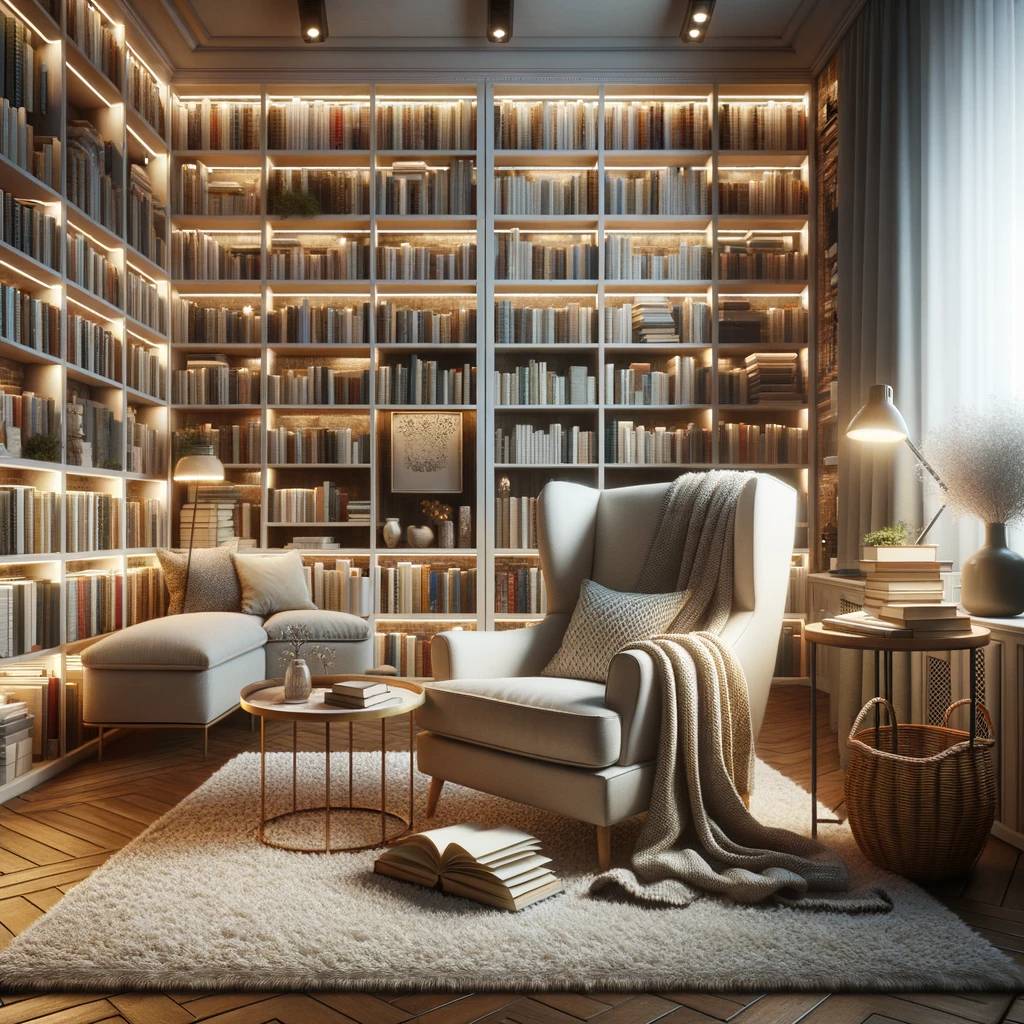 For the avid readers and literary enthusiasts, this room is a dream come true. Floor-to-ceiling bookshelves brim with a diverse collection of literary gems, while a comfy armchair, adorned with a soft throw, beckons you to curl up with a good book. Ambient lighting enhances the serene reading environment, making it a sanctuary for book lovers.
35. Futuristic Tech Haven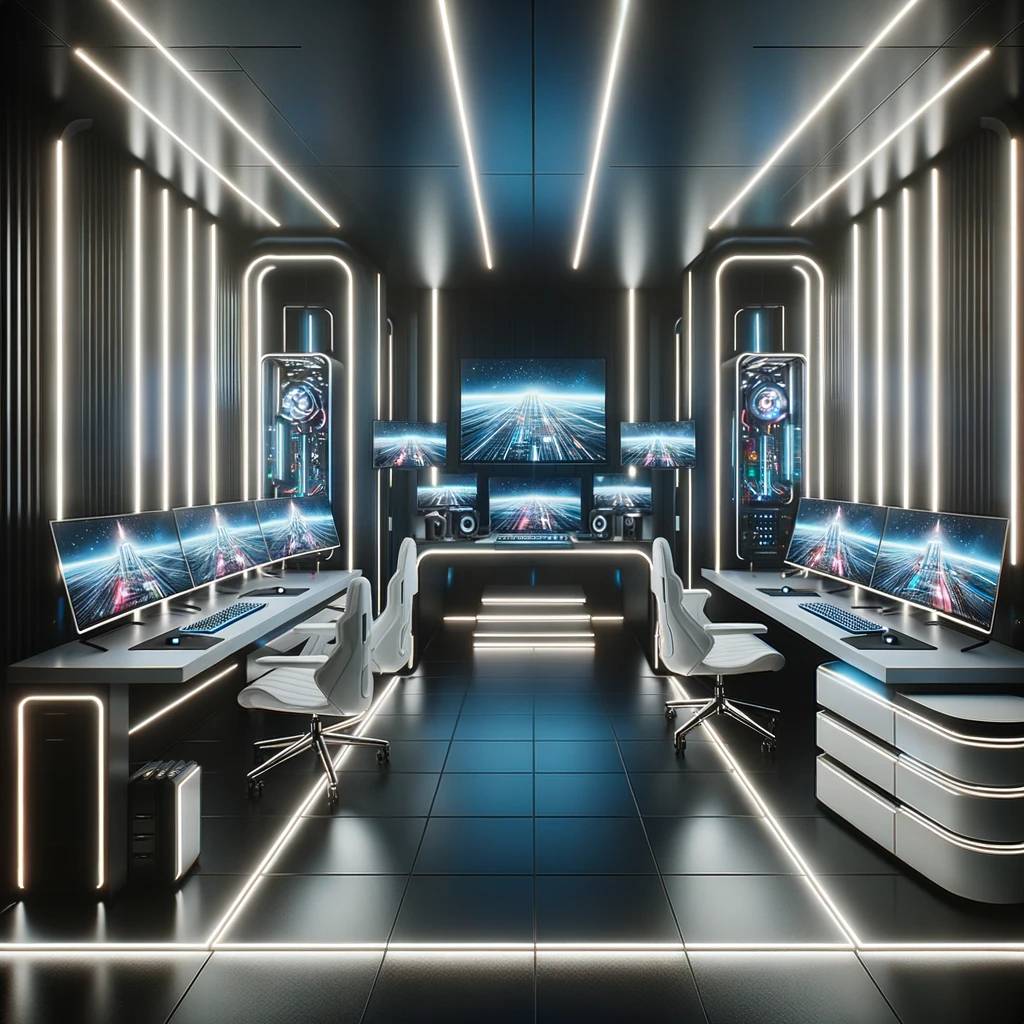 Step into the future with this high-tech room. Sleek modern furniture sets the stage, complemented by LED light strips that add a futuristic glow. Multiple computer monitors showcase the latest in technology, creating a minimalist yet high-tech vibe that's ideal for tech aficionados and modernists.
36. Beachfront Serenity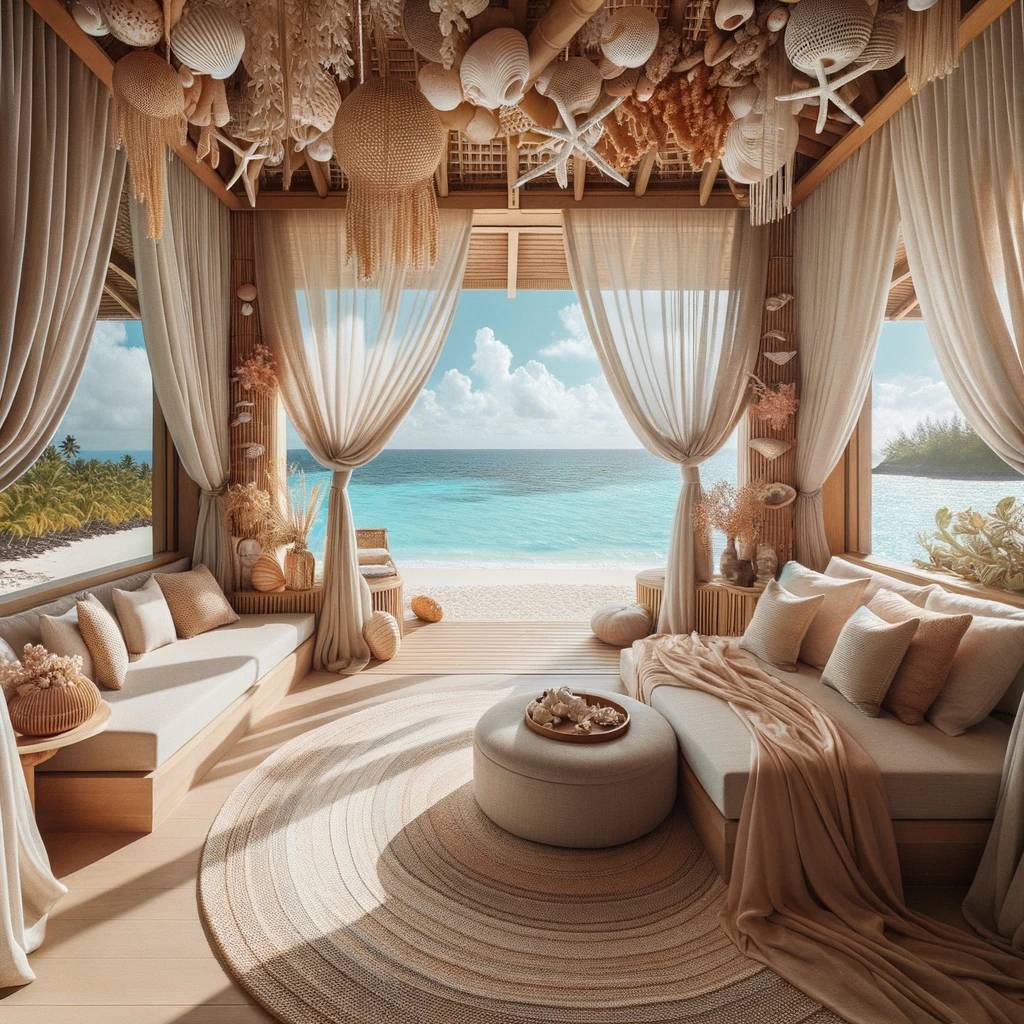 Experience the tranquility of the coast with this beachfront retreat room. Sandy tones, combined with seashell and coral decor, capture the essence of the beach. Sheer curtains sway gently, revealing a panoramic view of the ocean waves, making it a perfect escape for those who long for the soothing sounds and sights of the sea.
37. Mystical Forest Hideaway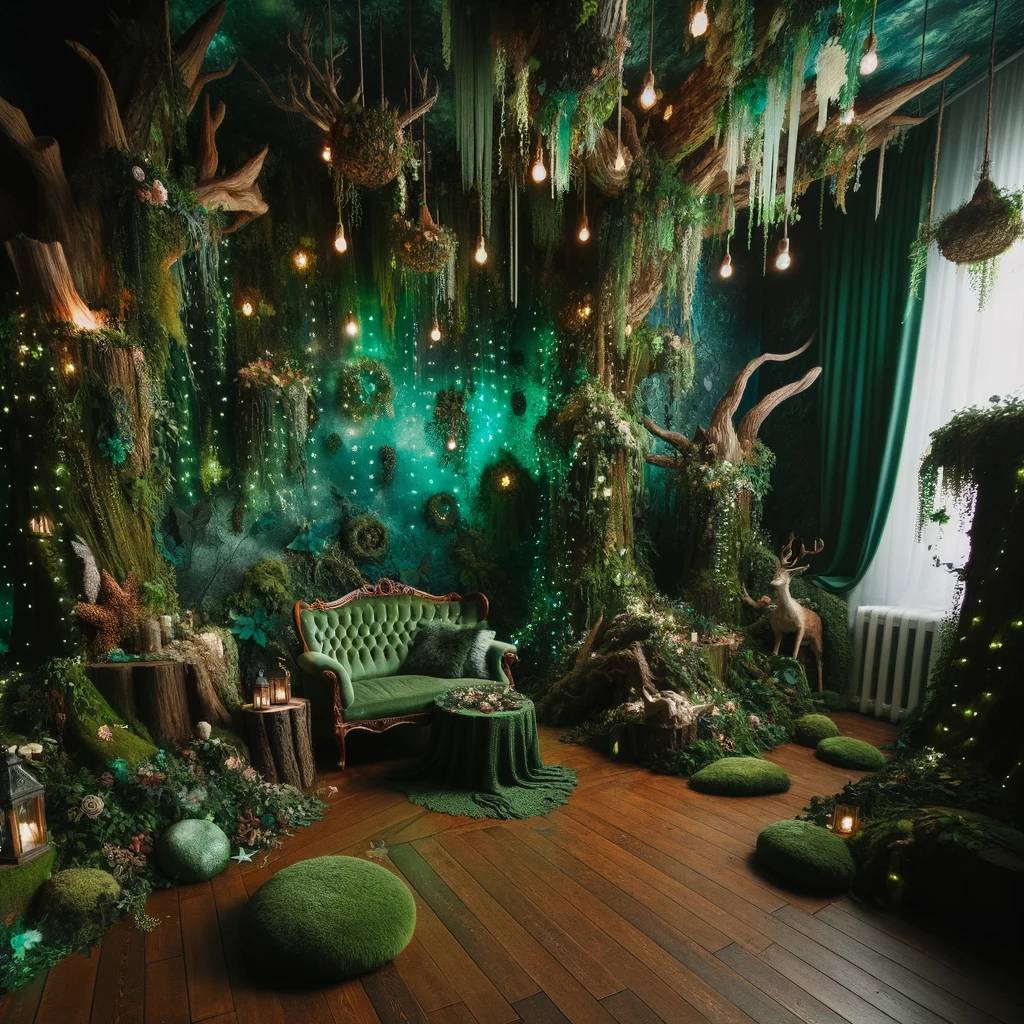 Venture into an enchanted realm with this mystical forest-themed room. Deep green tones and tree bark textures create a rich backdrop, transporting you to the heart of a magical woodland. Enchanted fairy lights twinkle like stars, casting a spellbinding ambiance that's sure to captivate dreamers and nature lovers alike.
38. Urban Loft Luxury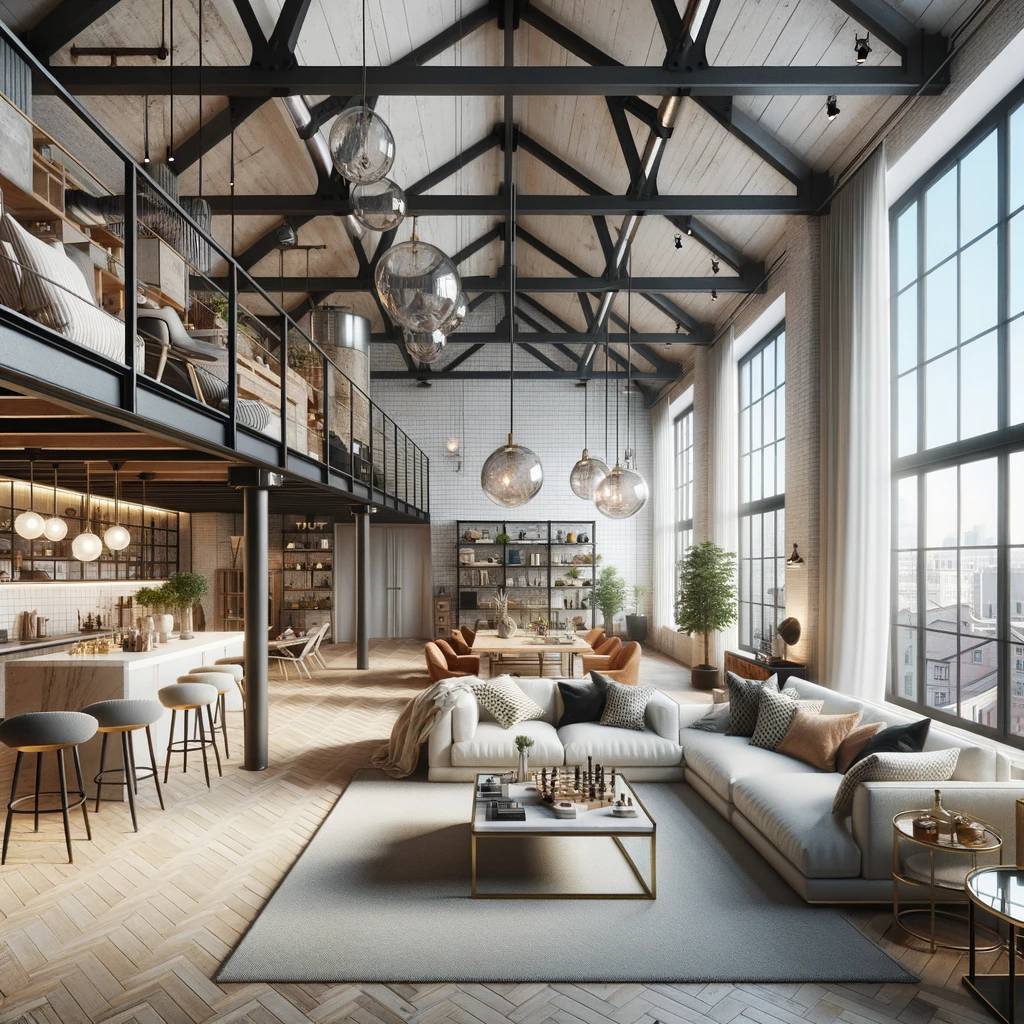 Experience the pinnacle of urban sophistication with this modern loft apartment. High ceilings and exposed beams amplify the sense of space, while large windows flood the room with light. Chic furniture strikes a harmonious balance between industrial grit and contemporary elegance, making it a sanctuary for those who adore city living.
39. Boho-Chic Balcony Bliss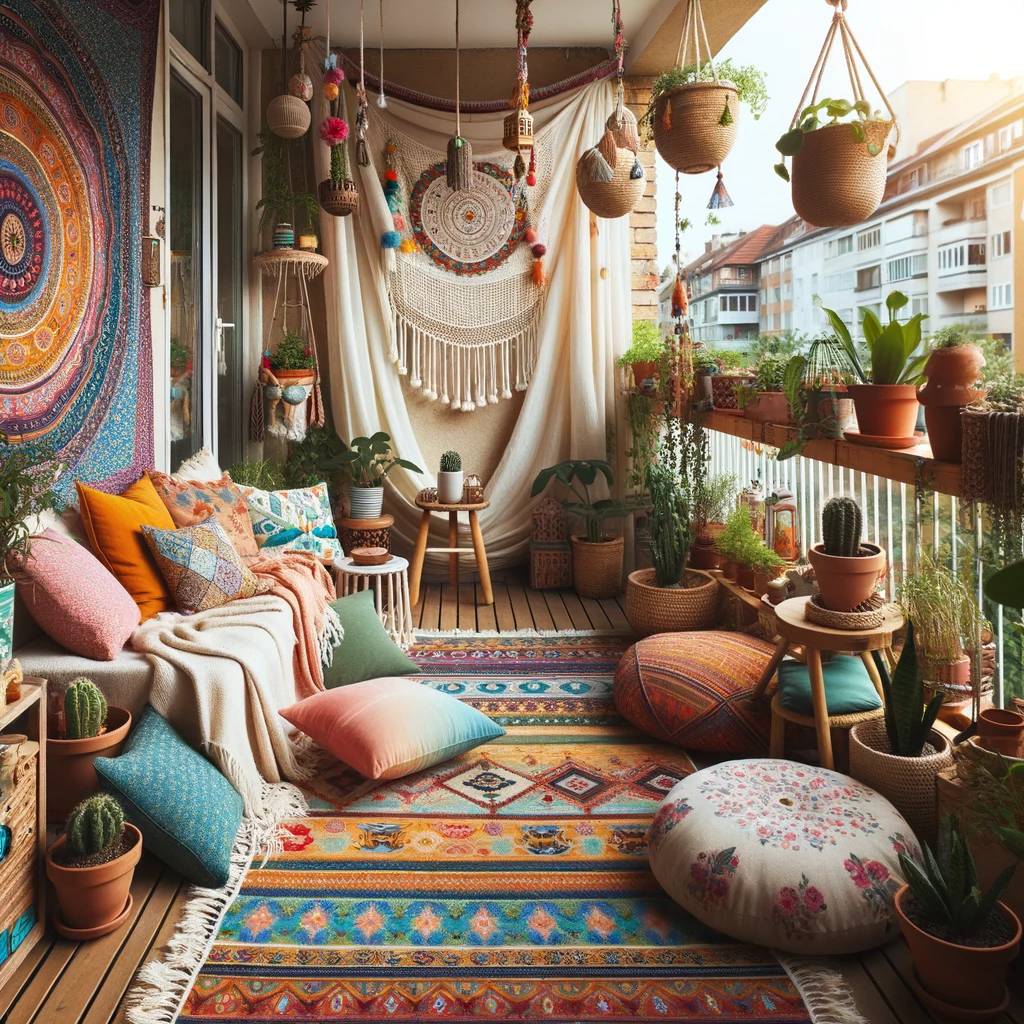 Elevate your outdoor space with this boho-chic balcony room. Colorful tapestries drape elegantly, complemented by hanging planters that breathe life into the setting. Floor cushions invite you to relax and soak in the ambiance, creating a space that's both free-spirited and utterly relaxing.
40. Parisian Romance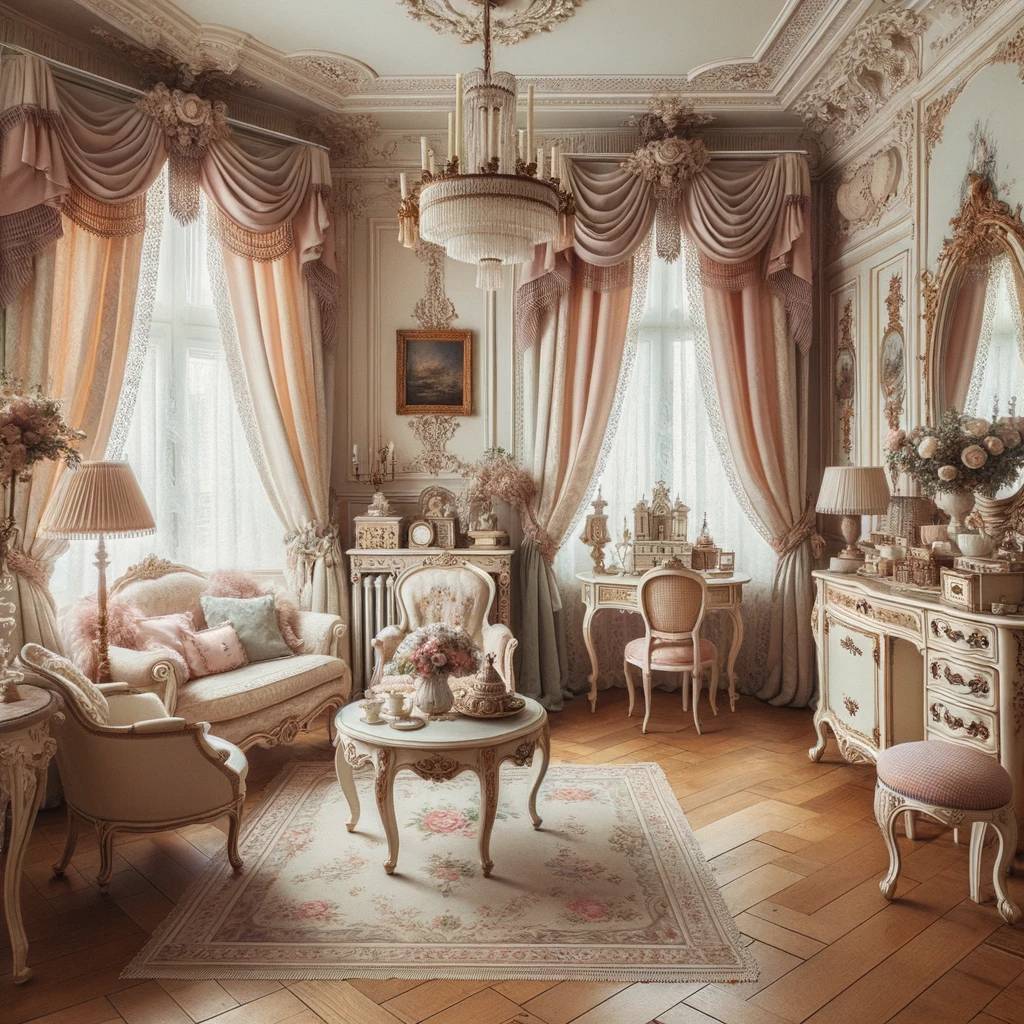 Indulge in the timeless charm of the City of Love with this vintage Parisian room. Soft pastels paint a dreamy picture, enhanced by antique furniture that whispers tales of historic elegance. Romantic lace curtains sway gently, evoking the allure of a bygone era in the heart of Paris.
41. Mediterranean Escape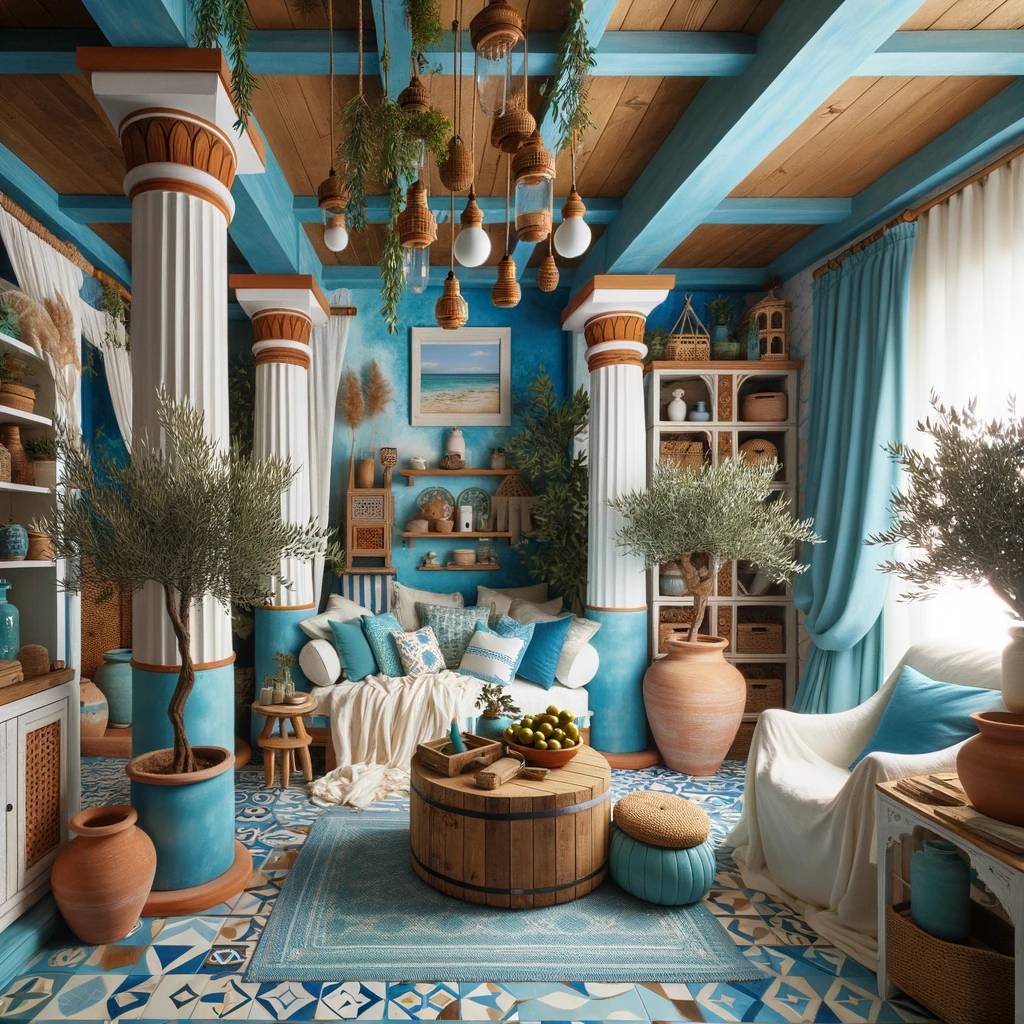 Transport yourself to the sun-kissed shores of the Mediterranean with this inspired room. Azure blue and white tones evoke the tranquil beauty of the Aegean Sea, while terracotta tiles bring warmth to the space. Olive tree accents and decor elements mirror the idyllic charm of a Greek island getaway, creating a serene retreat right at home.
42. Tranquil Japanese Tea Room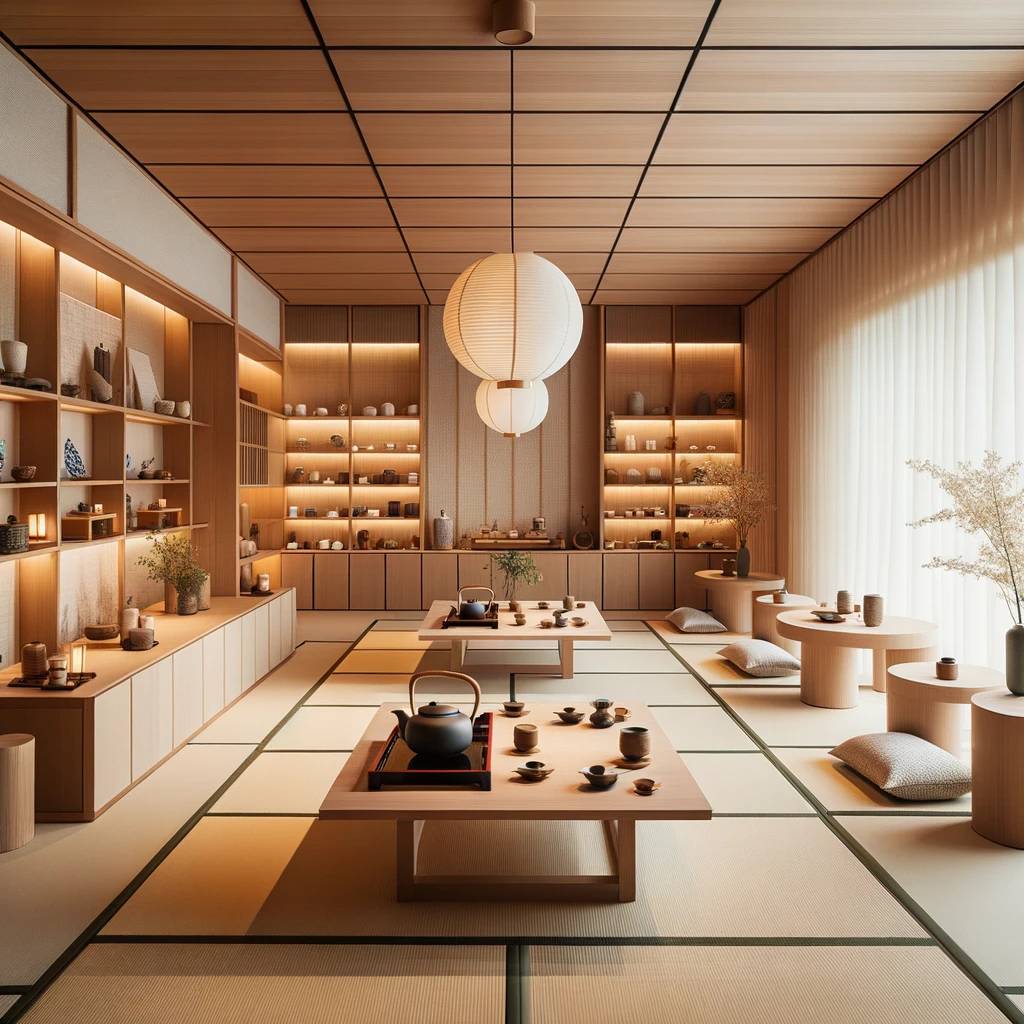 Experience the serenity of Japanese culture in this modern tea room. Traditional tatami mats lay the foundation, paired with low wooden tables that encourage mindful moments. Paper lanterns cast a soft glow, celebrating a harmonious blend of age-old traditions and contemporary aesthetics. It's a space designed for reflection and relaxation.
43. Sunlit Sanctuary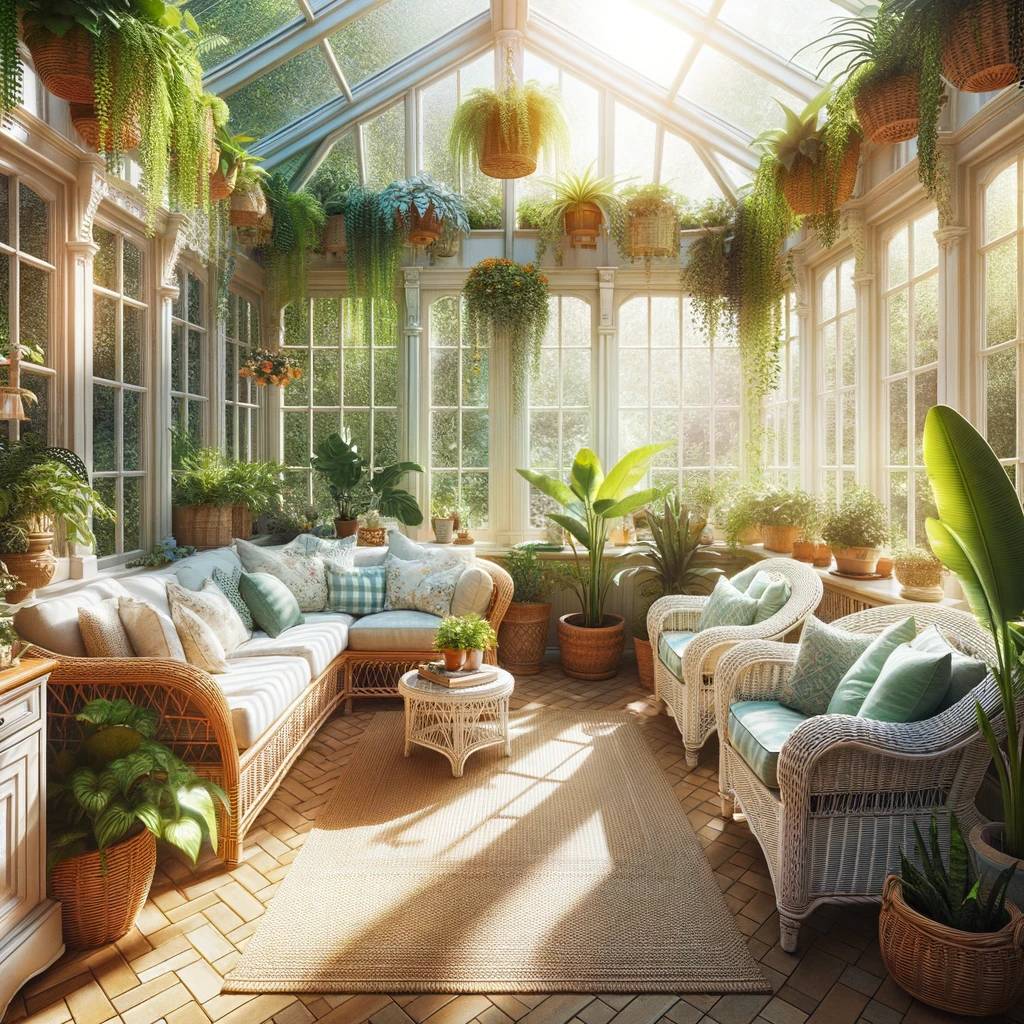 Revel in the beauty of nature with this sunroom sanctuary. Floor-to-ceiling windows ensure the room is bathed in natural light, highlighting the lush indoor plants that thrive within. Wicker furniture adds a touch of rustic charm, making it a haven where one can truly relax, rejuvenate, and bask in the sunlight.
44. Classic English Study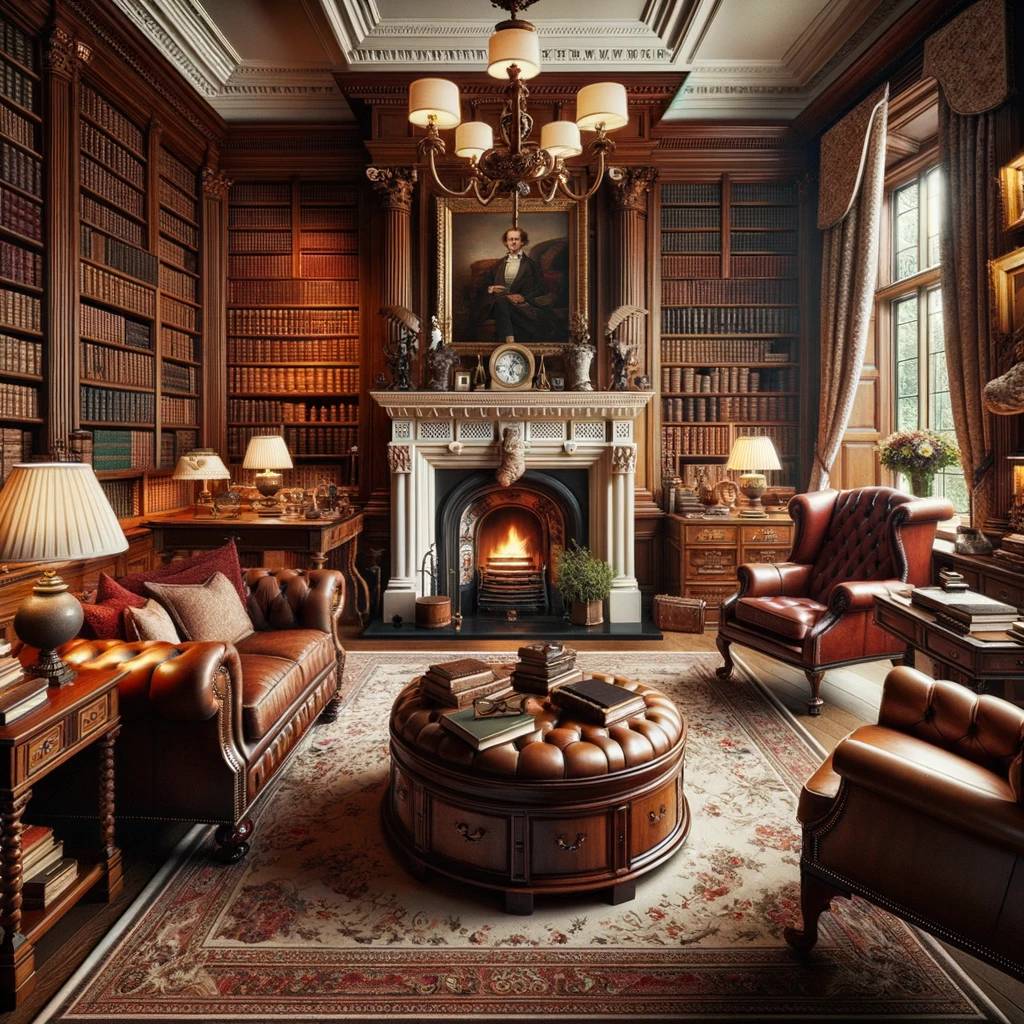 Journey to the heart of traditional British elegance with this classic English study. Rich mahogany furniture speaks of timeless luxury, complemented by a grand fireplace that promises cozy evenings. Leather-bound books line the shelves, inviting one to dive into tales of adventure and history, all while surrounded by decor that exudes quintessential British charm.
Conclusion
In conclusion, curating the perfect space is an ever-evolving journey of self-expression. Our compilation of 44-room aesthetic ideas showcases the vast array of design possibilities that await, each reflecting the diverse tapestry of individual tastes and lifestyles. Whether you're starting from scratch or simply looking to refresh your current setup, these inspirations are a testament to the transformative power of thoughtful design. Remember, the best room aesthetic ideas are those that make you feel truly at home. So, embrace your creativity, trust your instincts, and let your space tell your story. Happy decorating!