Six Reasons Why You Should Choose The Best Window Coverings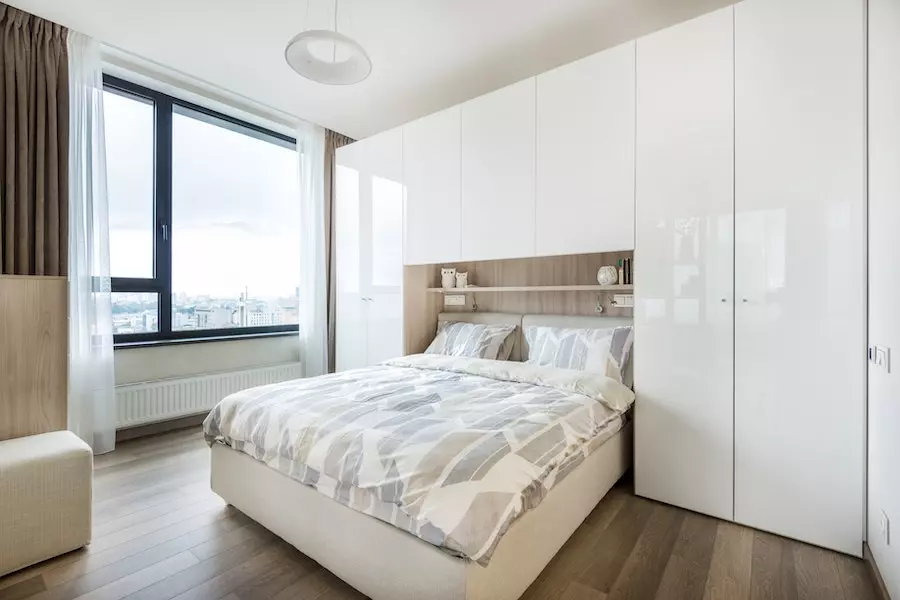 Finding the perfect set of window coverings for your home can be a challenge. With so many options available today, it's easy to get overwhelmed and not know where to start. But don't worry—just because you have plenty of choices doesn't mean that you'll end up with unsatisfactory results! In fact, making sure that you choose the best window coverings for your specific needs is essential in both functionality and design.
Whether you're looking for privacy, sun protection, or an aesthetically pleasing addition to any room in your house. Investing in quality window treatments has endless benefits and will ensure maximum value over time! So take a closer look to learn more about why choosing the right window coverings is so essential.
Enhance Your Home's Appearance
Adding window coverings to your home can be a great way to take a look and feel of an area to the next level. From lush curtains to shutters and blinds, adding texture, colour, and style is easy when there's such an incredible range to choose from. With a bit of help from the Norman shutter range, you'll find yourself surrounded by unique window coverings that bring out the best in each room. Whether you're opting for patterned sheer curtains for the bedroom or wooden blinds for added privacy in the living room, updating your windows with excellent treatments can truly elevate any space.
Increase The Level Of Privacy
Enhancing your privacy doesn't have to be complicated. If you want to obtain more control over the level of privacy in your home, curtains and blinds are a great option. Not only will you get to choose the amount of light that enters, but you can also select from various materials and colours that suit your style. For example, go for fabrics to allow a bit of natural light while maintaining some privacy. You can also pick blackout blinds if you prefer complete darkness. You'll soon see how easily such changes can make a big difference in your living space.
Improve Your Home's Energy Efficiency
Improving your home's energy efficiency can be as simple as investing in the right window coverings. These coverings provide insulation by trapping warm air inside during the cold winter months and cool air inside during the hot summer months. As a result, you'll notice a difference in your energy bill, and your home will feel comfortable season after season. Investing in window coverings is an easy way to make significant progress towards energy efficiency!
Block Unpleasant Glare and UV Rays
Who doesn't love sunshine? But too much of a good thing can be just as problematic. To properly protect your home interiors, consider using window treatments to reduce the intrusion of UV rays and unpleasant glare. Not only will they help keep your furniture looking fresh, but they'll also make it much more comfortable to enjoy your living space without dealing with harsh lighting. There are tons of different options to help get the job done, so find the one that works best for you and enjoy the benefits!
Protect Against Noise Pollution
Living in a busy city can be loud and distracting, making it difficult to relax or even concentrate on work. To help reduce noise pollution and make your home feel calmer and quieter, investing in some thick drapes or shades can really make a difference. They don't have to be high-end curtains either – anything heavy enough to effectively muffle noise will do the trick! Plus, if you're living somewhere near a construction site or sandwiched between noisy neighbours, this can prove to be an absolute lifesaver. 
Improve Existing Security Measures
Keeping your home secure should be a priority, but it doesn't need to be complicated or expensive. Think outside the box for simple yet highly effective upgrades. For instance, opting for stylish and practical cordless window treatments can help keep kids safe from getting tangled in cords while adding security at the same time. An extra layer of protection is also great to have. Check out durable shutters and bars that can easily fit into any home decor style and really make a statement!
Conclusion
When it comes to determining which window treatments are ideal for your house, there are a lot of different aspects that you need to take into consideration. You should think about the aesthetics of the window treatments, but you should also consider the quality and longevity of the fabric, as well as how well it insulates against heat and noise. In the end, you can choose the most significant window coverings to suit your lifestyle and budget provided you perform the necessary research and have a good understanding of your own requirements. Given all of these advantages, there is no valid reason for you not to make the intelligent decision to select high-quality window coverings for your home.