How To Help Elderly Parents Downsize Their Home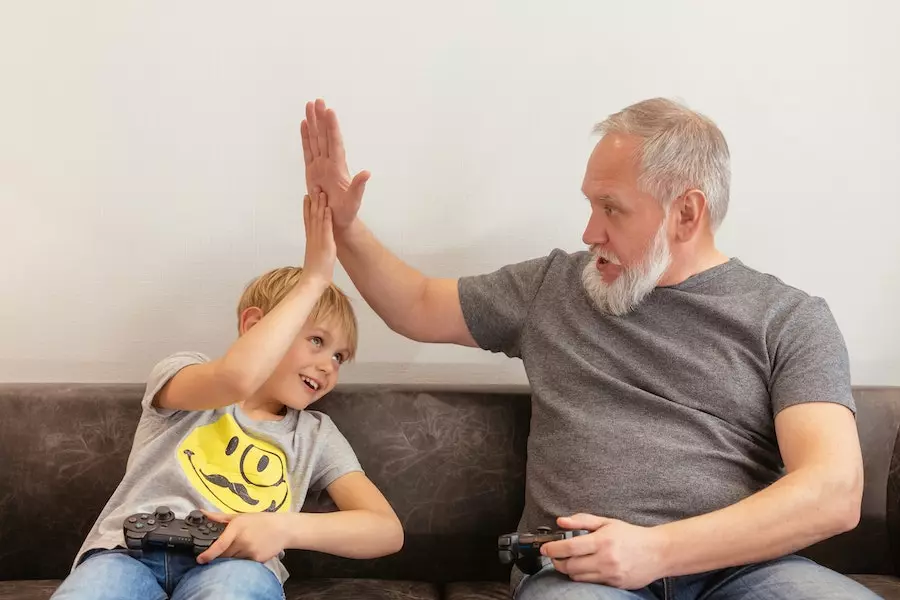 Anyone who is renting privately or owns a home will understand the stress that comes with moving house. Yet, most people move home because they want to, and it's something that they have put thought into.
However, there sometimes comes a point where moving home is done for practical reasons, and this can make it harder to cope with. Debt and divorce are two reasons why some people are forced into moving, home, and older people often find themselves feeling the need to downsize.
Downsizing in later life can be a difficult decision to come to. After all, you might be leaving a home where there are hundreds of memories. If your parents are looking to downsize, there are many ways in which you can help to relieve the burden of moving and reduce the stress too.
How Can You Help Downsize?
Understanding how difficult it might be for your parents to physically part with the family home will enable you to help them cope with the move. And you can assist more with packing and whittling down what needs to be kept, and what can be given away.
Decluttering Is The First Step
You could organize a family get-together and have a garage sale. But, if you are planning to remove a lot of junk it is often faster to hire someone to do the work for you. Sustainable junk removal is a thing now, and it means unwanted furniture and other goods can be recycled or donated in many cases.
Decluttering is vital before a house move, but if it is a big home, hiring junk removal for your parents will help you and them.
Make A Plan For The Move
Planning for the big day will help everything to go smoothly, and will ensure no hiccups occur, or at least, not too many.
Things to add to a moving plan include:
Buy packaging

Hire removal firm

Box up belongings and label them

Have info for buying takeaways

Make sure the kettle is packed last

Contact the utility firms

Hire a cleaning firm

Contact the landlord if the property is rented
Keep the kettle out along with coffee, tea, and milk. You and your movers will be glad you did. Also, get some info on takeaways near the new home. Getting takeout is far more convenient than trying to cook while unpacking. Hiring a cleaning firm is also a good idea.
Hire Cleaning Services
One of the considerations for hiring cleaning services is whether they offer specialized services. Using a checkout cleaning service as you leave will make it easier for the new owners to move in. The same service can be used for the new home if necessary.
Ensure Important Documents Are Not Lost
Get your parents to gather all important papers such as wills, insurance documents, bank statements, etc. This should be done before the decluttering ideally to make sure nothing is thrown out by accident.
Arrange Storage If Necessary
Junk waste removal firms can be used also for cleaning garages, and these can often be full of items no longer needed. However, attics and garages often provide storage spaces for belongings that are wanted but have no place in the main part of the home.
As your parents are downsizing, there will be even less room for these objects. So, storage may be needed if your parents aren't willing to ditch or sell anything yet.
Be supportive
Both your parents or perhaps one of them might not really be ready for the move itself and the emotions it may bring out. Just being supportive during this period will be a major help to them.
Help With Financing If Possible/Needed
The cost of living is affecting millions of people, and many are finding things tight. Moving home isn't without its expenses, and if you are in a position to help, this might be appreciated.
The average cost of moving over 100 miles is between $2,000 and $5,000. and local moves can be up to $100 per hour on average. This includes packing, loading, driving, and unloading.
Reasons For Downsizing As People Get Older
Divorce and debt were mentioned above as two reasons why people move home. There are plenty of reasons to downsize when people get older, and here are a few.
Slips and falls
As people age, their muscle mass reduces. They can develop balancing problems, and rapid changes in blood pressure can be causes of falls in older adults.
It might simply be safer for your parents to live in a building with one floor rather than one with stairs, just to reduce the risks of a fall.
Too much space
A very common reason for downsizing is simply that a big home is no longer needed. Once the children have all moved out a large house can feel just a little too big.
If only one parent is alive, a large home can add to the loneliness felt too. Plus, it costs more to heat bigger areas.
Save on energy bills
People might not move home just to cut back on heating and cooling costs, but it is one benefit of downsizing. Smaller homes should always have lower energy bills. And modern homes are more energy efficient and use better technology such as tankless water heaters. So, your parents should see some savings in this area.
To realize some of their assets
The family home is likely to be the biggest asset your parents have. By downsizing they will be able to finally realize some of the money they invested years ago.
Summary
Emotional support will be one of the best ways you can help your parents downsize. But, there are many steps to moving, and by taking the reins you can help them to declutter, sort out important documents, and arrange for junk to be removed.
At the other end of the new home, you can clean the property or arrange a professional service, be on hand to help unpack, and ensure everyone gets fed, even if takeout is the only option.