Create A Welcoming Environment With These On-Trend Doors For Your Home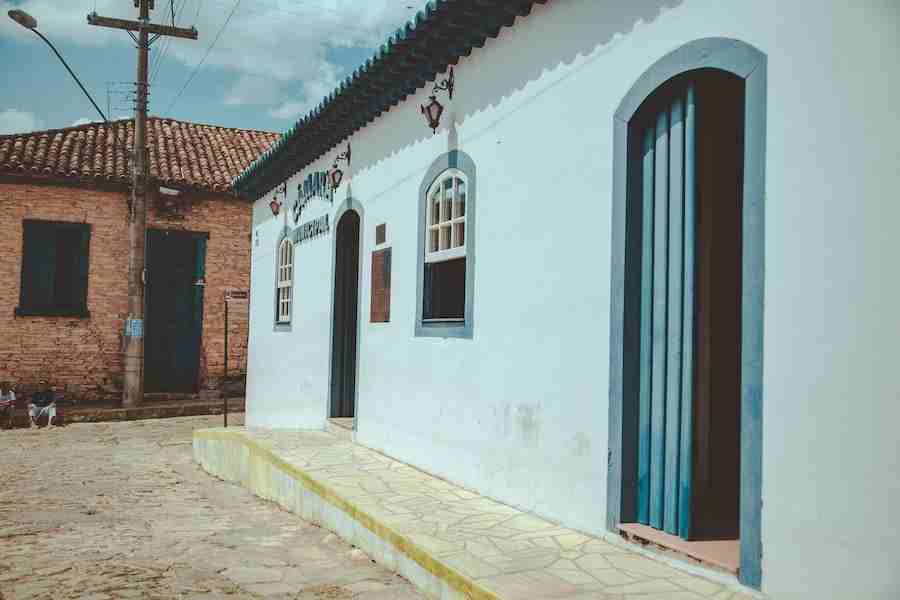 In the case of your home, first impressions are everything. When guests arrive, the front door is the first thing they see, so why not make it a statement piece? With so many door styles and materials to choose from, it can be overwhelming to narrow down the options. That's why we've rounded up the latest trends in entryways to help you create a welcoming environment for your home. From modern designs to classic styles, there's something for everyone. Let's take a look at what's hot in the world of doors.
Most Popular Styles
Invisible Doors
Concealed doors are an interesting design option that can either accentuate a space's boundary or create an illusion of a walk-through room if there are multiple ones. They can be especially useful for hiding an entryway that detracts from the overall appearance of a wall. These doors are made from a special door leaf that can be painted, finished, concealed with an exterior skin, and decorated. They can also be a good solution for covering openings to a nearby bathroom in a main seating area.
Pocket Doors
Sliding doors have become a popular option in many spaces due to their exceptional utility. They are especially useful in bathrooms to save space and accentuate the style's compactness. For wider spaces, consider a two-leaf door made from materials like glass or wood.
Minimalist Doors
Minimalism has also influenced the door design industry. The simplicity and elegance of modern interior designs require a straightforward approach to the entrance. Consider using neutral colors and decorations that blend in with the surroundings. To enhance this impression, choose an entrance that matches the color of the walls. This style and decor are best suited for modern settings.
Doors from Natural Materials
According to the door design trends for 2023, natural and modern materials are recommended. Wood is a classic choice that complements rustic designs and offers warmth and security. While a solid wood entryway may be pricier, it is worth the investment. For a contemporary look, consider using glass or metal either for the majority of the door or for decorative features. These materials work well in modern environments and complement industrial aesthetics.
Contemporary Mirror Doors
Mirrored doors are an incredibly unique and versatile concept that can truly transform the overall aesthetic of any interior design project. In addition to serving as a gateway, these doors also serve as a beautiful canvas that reflects light in a stunning and captivating way, which can make any space look brighter and more open. By incorporating mirrored panels into your interior design plans, you are not only adding an element of elegance and sophistication, but you are also creating a functional and practical feature that can enhance the overall level of comfort and convenience within your living or working space. Whether you are looking to create a classic and elegant style or a modern and contemporary one, custom size interior doors are an excellent choice that can help you achieve your desired aesthetic. See what a difference they can make for your next interior design project by incorporating them into it.
Bold Sliding Doors
Another on-trend option for doors is bold sliding doors. These can be an excellent way to make a statement and add character to a room. They can be made from a variety of materials, such as wood or metal, and can be painted in a range of bold colors. Consider using bold sliding doors in living rooms or other areas where you want to create a focal point.
Modern Color Solutions
Neutral Hues
Neutral colors are timeless and versatile, complementing any design or color scheme. They suit classic designs and create a welcoming atmosphere while also blending well with other accent items of the same hue. Soft pink shades, beige hues, calming greens, grays, and pastel blues are all examples of neutral hues to consider.
Dark Tones
Dark tones are a timeless classic for doors and can be used to complement any design, from traditional to modern. They offer a warm and welcoming atmosphere and can balance striking shades in the room. Recommended shades include black doors and rustic browns.
Bold Shades
If you're not ready to commit to bold colors, softer pastel shades are a great way to introduce playful door colors to your interior design. Also, they don't necessarily have to be a different color from the rest of the room. Matching them to the walls can create a calming atmosphere, which is ideal for bedrooms and living spaces. For those who want to go big and choose a bright color, it's recommended to use an acceptable color combination so that the door's shade doesn't overpower the other aspects of the space. This can also be achieved by using bright and bold entrance skins. To achieve this look, consider using royal blue, coral doors, or emerald green interior doors.
Conclusion
Doors are an essential part of your home's design and can make a lasting impression on guests. From invisible doors to contemporary mirror doorways, there are many on-trend options to choose from. When selecting a door, consider your overall design style and color scheme. Neutral hues and dark tones are classic options, while bold shades can add a playful touch. The latest door design trends for 2023 focus on natural and modern materials, minimalist designs, and unique features like bold sliding doors and mirrored doors. With so many options available, you're sure to find the perfect door to create a welcoming environment for your home.