Building An Airplane Hangar: 7 Tips From The Pros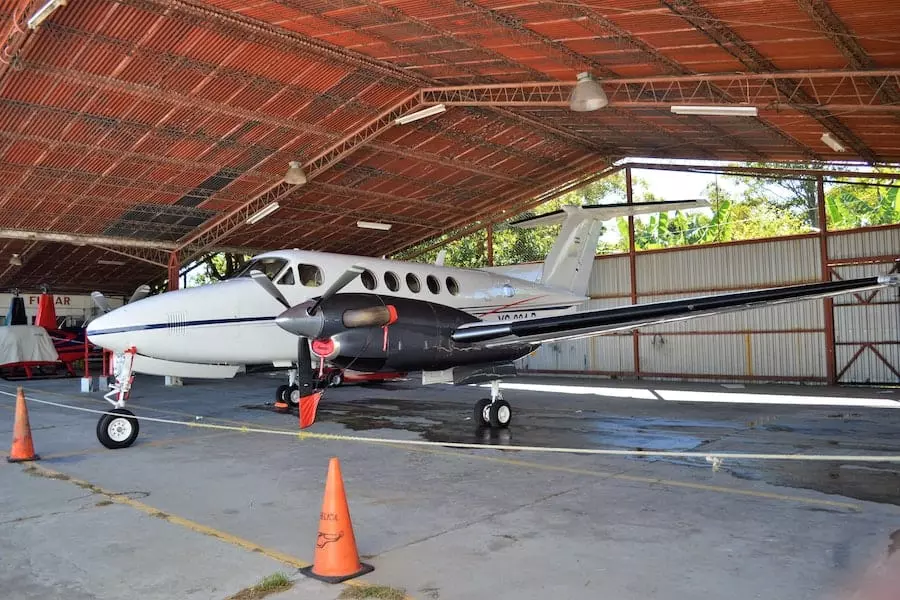 Is building an airplane hangar on your project to-do list? Do you want the hangar for commercial or private purposes? Maybe airplane hangars have become a lucrative investment in your region. Despite the purpose of your hangar, you're in the right place. This article aims to give you pro tips on building this hangar successfully. Here are our pro tips on building an airplane hangar:
1. Choose Appropriate Materials
Airplanes are expensive investments, and you need a secure place to hold them. One way to do so is by building a robust hangar. You can only achieve this by using the right materials during construction.
One great option is steel, which is durable and has high fire-resistant properties. It'll protect your aircraft for a considerable period in case of fire. The structure will also withstand harsh weather conditions like strong winds.
The flooring of your hangar is also important as it should be strong enough to hold the weight of your aircraft. One of the materials you should consider is reinforced concrete. For the final finish, ensure it's resistant to chemicals and offers enough grip as airplanes glide in and out.
You also need to add doors to your airplane hangar for security reasons. The door you choose shouldn't be too challenging to operate. It should also allow enough space for aircraft to leave and enter without restrictions. Some of the options to consider are sliding and vertical rolling doors. They should also be made of durable material, like steel, for adequate security.
2. Work With A Budget
Your hangar's design is highly dependent on your budget. Here, you ought to understand how your chosen design will impact your project costs.
One of the determinants is the size of your hangar. The more square footage, the more expensive it'll be. On average, a small-sized airplane hangar will cost averagely USD$72 to USD$187 per square footage.
Your chosen material will also impact costs. For instance, steel is a much cheaper option compared to wood. Steel costs USD$15 to USD$25 per square foot on average, while wood costs around USD$60 to USD$70 per square foot. Be sure to choose a material whose cost is within your budget, not forgetting to factor in the hangar's size.
An experienced contractor can help you build the right hangar with your budget in mind.
3. Find An Ideal Location
The location of your airplane hangar is an important factor to consider. It's best if the location has a considerable amount of open land. It'll allow the airplanes to land easily and glide into and out of your hangar.
You also need to factor in the soil stability of your location. Stable soil will provide a good base for your hangar. It'll hold the hangar's weight and transfer loads appropriately without succumbing to pressure. Otherwise, you'll find soil displacement around your hanger, reducing the structure's integrity to hold your airplanes.
Consider consulting experts when finding a location for your hangar. They'll make the process easier and ensure you don't make mistakes that cost you in the future.
4. Choose An Appropriate Size
The size of your airplane hangar determines how easy it'll be to handle your aircraft.
You want to build a hangar large enough to hold the number of aircraft you plan on holding. There should be adequate space for each without possible collision.
For example, if your airplane collection consists of the Diamond DA42 brand and model, factor in that each occupies an average surface area of 270 square meters. Therefore, if you have 3 of them, you'll need a minimum floor area of approximately 810 square meters. For a Cessna 172 model, each covers 180 square meters. Ensure you know the size of your aircraft before building the hangar to avoid limitations.
Besides holding your aircraft, you should provide space for the workers to maintain the airplanes. The size should allow for an easy flow of traffic, factoring in safety. Repairing and maintaining your stored aircraft requires tools and other accessories. You must provide storage for these as well.
Last but not least, you ought to factor in the future. If you plan on expanding your airplane collection, provide adequate space for these needs. It'll prevent the need to re-do your hangar once you expand due to the lack of enough space.
5. Provide Adequate Lighting
Lighting is essential in an airplane hangar. Adequate lighting will prevent accidents during daily operations, like bumping into other stored planes or walls. The airplanes' cameras should be able to see all around your hangar to guide the pilot appropriately on the direction to take.
Here, you must provide both day and night lighting. For daylighting, consider adopting natural light. It'll reduce expenditure on artificial lighting. Consider adopting large windows, roof windows, and skylights. Please place them in high areas to prevent light obstruction from the planes and other items in your hangar.
For the night, adopt several bulbs in strategic points, not forgetting corners and other dark areas. Your chosen electrical engineer should assist you in planning the layout, all factors considered.
6. Work With A Suitable Contractor
You might have designed an ideal airplane hangar, only for you not to achieve it. The actualization of your design lies with your chosen contractor for the project. They should be able to interpret the design and build it according to the necessary building codes. You can only achieve this by working with a qualified contractor.
Ensure your chosen contractor has certifications to prove their proficiency and enough experience on the job. They should have built several hangars previously. With these qualifications, they'll build your hangar from the point of know-how instead of trial and error. You don't want to compromise the hangar's quality.
7. Factor In Regulations
Regulations work to restrict and guide various activities. In most states, there are laws surrounding the building of airplane hangars. Most of these laws surround the operations you can execute in the hangar, fire protection, distance from roads, and surrounding amenities, among others.
As you build your airplane hangar, it's essential to know the laws that regulate airplane hangars in your location. You want to adhere to them right from the design to ensure you don't fall on the wrong side of the law. For instance, if your hangar falls under the group 1 category (40,000 square feet or more), you need to have a fire area of more than 40,000 square feet and an access door of more than 8.5m in height. For a group 3 category (less than 12,000 square feet,) the access door should be 8.5m or less, with a fire area of 30,000 square feet or less.
Consider visiting the municipal council offices in your location for more information on this. Since they're the lawmakers, they're well-informed. They can even give you solutions should you find it challenging to work around the said laws instead of abandoning your airplane hangar project.
Conclusion
An airplane hangar is a great investment. You can build it to hold your aircraft collection or rent it out at a fee. However, it'll only serve these needs if you build it appropriately. With you reading this, you've already gained insight into the process. From the discussion, it's clear that the major factors surrounding the ideal airplane hangar are your aircraft sizes and regulations. Once you get these aspects right, the rest will easily fall into place. That said, success in your airplane hangar-building project.