Where To Unwind In Thailand In 2023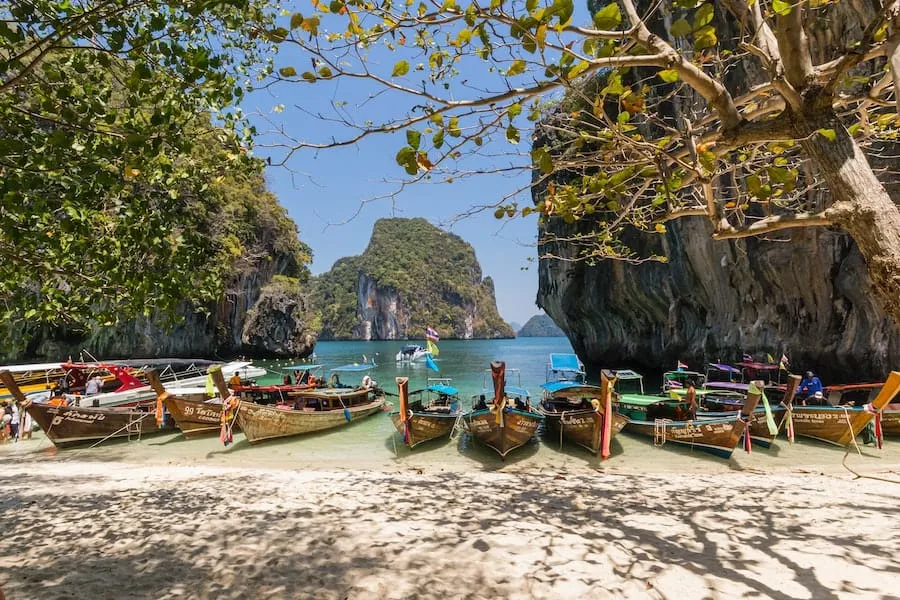 There are many places to unwind, relax, or to buy property in Thailand in 2023, but as a foreigner and perhaps a visitor, it could be stressful to plan your to-do list or fill out an activity menu. Now, you want to travel to Thailand to enjoy and have fun, but the plaguing questions of where to go, when, and how to make it memorable are a setback.
The information in this article is helpful to visitors as a homeowner hoping to maximize vacations in Thailand. You can also check out some fantastic places around before buying. For insights on the kind of properties to buy and where to consider as per prices, read more on the official website Thailand-Real.Estate.
Eight Fun Places To Include On Your To-Do List In Thailand
1. Khao Sok National Park
In 1980, the government of Thailand declared the thick rain forests of Khao Sok a national park, and has been largely preserved in their natural state since then. As one of the world's oldest and most preserved rainforests, you will encounter the last versions of the largest mammals and many historically relevant plant life. What's there not to love about Khao Sok National Park, from the floating cabins to the hiking activities, limestone caves, etc.?
2. Koh Lipe
The Koh Lipe is another very popular site among lovers of nature. It is a semi-isolated Island where you can get some of the most pristine and natural beach life experiences. Koh Lipe is a great spot for honeymooners and couples who love to avoid city noises and see some of the most real interactions with nature. The Island has splendid snorkeling spots and is superb for hiking.
3. Day Trip Driving Through the City of Pai
Delivering one of the most natural landscapes, a drive through the local community of Pai will give you waterfall experiences, a roadside view of the mountains and lowlands of Pai, agricultural works and impressions, and a host of other road hike opportunities. 
4. The ruins of Ayutthaya
This city area tells tales of communities that existed centuries ago and how they lived. You will find structures on their houses, temples, village squares, and some of the rivers which served the people back then remain to date.
5. The Historical City of Chiang Mai
From old to modern Buddha temples that tell stories of centuries ago to the various preserved natural parks and national treasures, followed by the indigenous museums of the Thai people, ancient food recipes, etc. If you wish to experience nature in one of the forests, you can, and if you desire people's activities such as boat races, hiking, and fun games, you will find them in Chaing Mai. Considered one of Thailand's largest cities, you can get all kinds of real estate properties in Chiang Mai.
6. The Erawan National Park and the Prasat Muang Singh of the Kanchanaburi
People have mixed feelings about visiting the Kanchanaburi due to its heavy connotations of war. Many historically relevant sites of the Kanchanaburi, such as the Death Railway station and the Kwai Bridge, have terrible records of death in World War II. However, you can visit positive areas such as the Erawan National Park and the Prasat Muang Singh. You can also check out the entire province if historical war artifacts interest you. More so, there are many ruins in the city area.
7. Bangkok
Bangkok is one of the tourism centers of Thailand. There are hundreds of activities that you can get into in Bangkok. You could have a sea cruise, for example, or explore the floating market where traders place foods in baskets and trade in boats, or you could try out one of the numerous Spas in the city and enjoy some of the street delicacies in Bangkok. Being in Bangkok alone gives you many visible options in the city. Many vintage temples also attract people from far and wide, which impresses indigenous and non-indigenous visitors.
8. The Koh Mook Islands of the Andaman Sea
Vacation on any of the islands of Koh Mook gives a smooth feel of the Islandic life and an equal opportunity to explore the ruins of ancient occupiers of the waterside. What stands out most about these Islands is the quietness as standalone points far into the waters where real aquatic life thrives.
A Generic Guide For Visitors To Thailand
When visiting this country, you must keep an open mind to try new things and meet a distinct and unique culture. People migrating from other parts of the world, particularly western European countries such as America and the UK, there are tendencies to experience culture shock because the Thais place much relevance on culture and community living and they are big on respect; westerners, on the other hand, focus on individuality and productivity. Coming to live in such a different environment where personal time is exalted over office hours and official work, you may wonder why people behave in certain ways. The best way to navigate this is to accept the cultural disposition and treat the Thais you meet respectfully. 
Keeping Up With The Thai Property Market
As an intending investor, it is crucial to keep up with the market updates so that you can make informed decisions on where you invest, what kind of property to invest in, and the various financial burdens that may follow such investments. The factors and information to watch out for include the rise or fall in real estate in interested areas, the value of purchasing such a property, and the life span of similar properties in the market. At the same time, they await purchases, the cost of maintenance and renovations in the case of flip and renewing assets, and the trend in that city or area. All of these can contribute to making quality decision-making.