10 Unique Ways To Reinvigorate Your Interior Design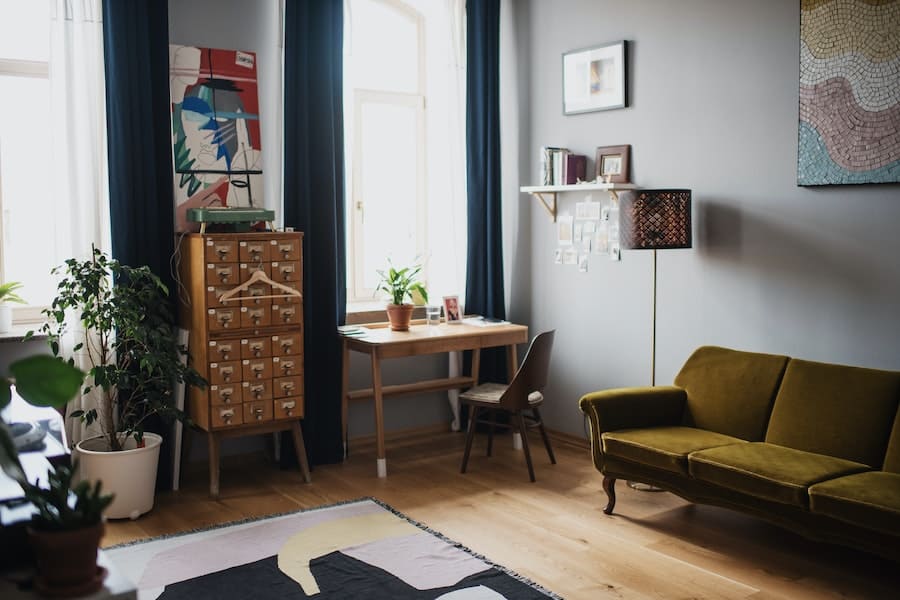 Feeling like your home could use a bit of a refresh? Don't worry, you're not alone. Even the most beautifully designed spaces can start to feel stale after a while. The good news is, there are plenty of ways to breathe new life into your interior design without completely redoing everything. Here are 10 unique and creative tips to reinvigorate your home decor.
Mix Up Your Textures and Materials
One easy way to give your space a new look is by mixing up the textures and materials used throughout the room. If everything is smooth and shiny, bring in some nubby throw blankets or rustic wood accents. If your decor is mostly matte and muted, inject some glamour with velvet pillows or metallic accessories. Don't be afraid to combine complementary textures like sleek leather with cosy knits to add visual interest.
Update With Strategic Paint Colours
A simple coat of paint can make a huge impact on the overall feel of a room. Instead of just repainting the same colour, take this as an opportunity to update the mood with some fresh, strategic colour choices. For example, painting an accent wall in a rich shade can make it feel like a brand new space.
Rearrange and Reorganise Furniture
Sometimes all you need is a simple furniture shuffle to give your interior a new perspective. Try pulling furniture away from the walls and experimenting with new configurations. Turn your sofa to face a different direction, convert a bedroom layout from vertical to horizontal, or break up blocky sections into vignettes. The simple act of rearranging can have a transformative effect.
Refresh Accessories and Accents
Accessories and accents are like the jewellery of interior design – they finish the look and pull everything together. Replacing old throw pillows, rugs, throws and decorative objects is an easy way to breathe new life into your home. Shop flea markets, online boutiques or make crafty DIY wall hangings. Keep textures, colours and patterns cohesive, but don't be afraid to introduce something bold and eye-catching.
Create Design Moments With Gallery Walls
Turn a blank wall into a captivating gallery display with a thoughtful arrangement of artwork, photos, mirrors and more. Get creative with your framing and don't limit yourself to just rectangular shapes. Introduce hexagons, circles or fun wall sculptures. Vary sizes and subject matter, while keeping the colour palette consistent. Leave a bit of breathing room around each piece to keep it from looking cluttered.
Let Nature In With Plants and Greenery
Plants have an incredible ability to enliven and refresh indoor spaces. Get your green thumb on and fill your home with lush potted plants, overhanging ferns and fresh cut flowers. Herb gardens are great for kitchen windows, while snake and ZZ plants can support air purification. Go beyond traditional pots by displaying air plants in hanging glass terrariums or lettuce in hydroponic gardens. Bringing nature indoors never fails to revitalise.
Upgrade With Energy Efficient Lighting
Take a good look at your lighting and upgrade any old incandescent bulbs to energy efficient LEDs. The newest LED bulbs are designed to mimic the look of traditional bulbs while using a fraction of the energy. Upgrade torchieres, chandeliers, bathroom vanities and any frequently used fixtures. Then consider adding dimmers, smart bulbs or even colour changing bulbs to give yourself full control over the lighting mood.
Style Your Shelves and Bookcases
Bookcases and shelves are perfect opportunities to introduce some styled vignettes into your space. Start by editing down your collections so each shelf isn't overly crowded. Then artfully arrange your books, photos, art objects and plants. Try stacking horizontally as well as vertically. Finish it off with chic bookends, framed photos leaned against the wall and pretty ceramic vessels holding quills or flowers.
Refresh Fabrics with Slipcovers and Throw Blankets
Fast fashion for home decor, slipcovers and throw blankets make it easy to refresh tired, worn out furniture on a budget. Throw blankets instantly change the look of sofas or chairs by introducing new colours, patterns and textures. For a more tailored look, order custom slipcovers to give your sofa, ottomans or dining room chairs an entirely new life. Changing fabrics makes a big impact for little investment.
Add Warmth With Cosy Throws and Pillows
An easy way to help any space look refreshed and inviting is to layer on the cosy with pillows, throws and blankets. Affordable throw pillows in new shapes, fabrics and trims totally transform a sofa or bed for less than $20 each. Drape soft cotton throws over chairs to tie in colours and hide worn spots. Place plush faux fur or wool throws at the end of the bed or by the fire for chilly nights. The right layers add warmth all season long.
Mental Health Furniture
One emerging interior design trend aims to boost mental health and wellbeing through strategic furniture choices. The past few stressful years have prompted many people to re-evaluate their living spaces and focus on creating home environments which better support their mental health.
Key elements of mental health decor include:
Furniture that Promotes Mindfulness – Zen-inspired pieces like meditation cushions, simple stools and yoga mat holders enable relaxation practices directly in your living space. Calming accents like Himalayan salt lamps, oil diffusers and singing bowls set the stage for centering rituals.
Organisation to Minimise Clutter – Messy, disorganised rooms can negatively impact mental health and make it harder to relax. Add storage furnishings like shelves, cabinets and bins. Create specific zones for work, creative hobbies, reading nooks and sleeping sanctuaries.
Multifunctional Pieces for Productivity – Furniture that transitions from work mode to relaxation mode can help beat burnout. Standing desks, modular coffee tables and nested seating create flexible zones for work, socialising and recharging.
Soothing Textures and Materials – Tactile, natural materials feed the senses. Look for responsibly sourced woods, woven textures, rattan and wicker accents. Furry throws, wool carpets and bedding invite hygge-style cosiness. Mental health chairs can be used for long-lasting comfort and as an unorthodox addition to any living area.
Whether you're in the market for one statement piece or doing a whole home refresh, keeping mental health and wellness top of mind when making furniture choices will help create a personal sanctuary.