Home Renovation: Tips For Creating Your Dream Kitchen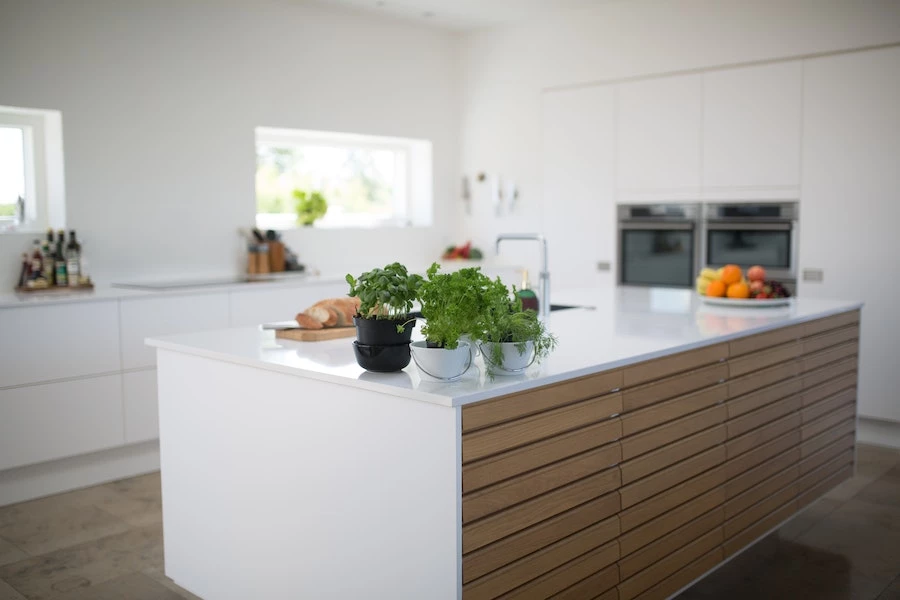 Are you dreaming of a beautiful, functional kitchen that will be the envy of your friends and family? Renovating your kitchen is a great way to make that dream a reality.
Whether you're renovating an existing space or starting from scratch, there are plenty of ways to ensure your kitchen is stylish and efficient.
To help you start your home renovation project, we have compiled nine tips for designing your perfect kitchen and making renovation a success.
1. Define Your Needs
First, you should define your needs and desires. This is the best way to check that the finished product reflects your personal style and fulfills your purpose.
When deciding what you need in your kitchen, consider how you will use it. Think about what you will use the space for, whether you will be entertaining, cooking large meals, or just having a quick bite.
Do you need extra counter space or an island? Are there certain appliances or fixtures you want to be included?
A list of your must-haves compiled beforehand lets you be confident that your dream kitchen will come to life.
2. Set A Budget
Setting a budget is an essential part of any home renovation project, but it's especially important when you're creating your dream kitchen. Without a clear budget, it's easy to get carried away and end up overspending.
Start by listing all the items you need and want for your new kitchen. Remember to include major appliances, fixtures, materials, and any other costs that may come up during the process. Once you have a list of all the items you need, estimate how much each will cost and set a total budget for your kitchen.
Once you have a budget in place, stick to it as much as possible. Feel free to negotiate on price or look for discounts or deals to help keep your costs down. You can also save money by doing some of the labor yourself if you are comfortable.
3. Hire A Professional
Hiring a contractor or designer with experience in kitchen renovations can be beneficial for ensuring the project runs smoothly and is completed to your desired specifications.
A professional can advise on the best materials, most efficient layout, and necessary permits or licenses. They can also help to ensure the project is done safely and within budget. In addition, a professional can help you stay organized and provide practical tips throughout the process.
Remember to make sure that you take a trusted person into your home. Inquire about recommendations from other clients; verify their identity on PhoneHistory, etc.
4. Get Inspiration From Magazines And Online
Finding the right design for your dream kitchen can be a challenge. To start, look at home renovation magazines or websites featuring kitchen designs. This is a great way to see what styles are trending and what other people are doing with their kitchens. You can even use these photos as inspiration for your design.
Look for ways to incorporate elements from multiple designs that you like to create something unique that fits your style. If you're feeling inspired, you can create a collage of all the ideas you've seen to reference them easily when planning your design.
5. Shop Around For Appliances And Fixtures
Shopping around for the right appliances and fixtures can be useful to get the best quality products that will last and be easy to maintain.
Start by visiting different stores in person or online to compare prices and product options. Look for deals, sales, and discounts that may be available. Ask about warranties and delivery options when making a purchase.
It's also important to consider the size of your kitchen. Make sure everything fits in the space and looks visually appealing. If possible, measure the space before you start shopping so that you know exactly what will fit.
6. Install Good Lighting
When choosing your lighting, pay attention to how much natural light you get during the day and how you want the room to look after dark. The right lighting can open up the space and make it feel bigger and brighter.
Consider including a combination of overhead, task, and accent lighting to create a functional yet inviting atmosphere. Always consider energy efficiency and invest in bulbs with a high lumens-per-watt ratio.
7. Add Some Personal Touches
Creating a dream kitchen involves more than just function and form. Adding some personal touches is a great way to make the space feel like your own. From special fixtures to unique finishes, there are many options for making your kitchen stand out.
If you love to cook, you may want to invest in a high-quality range or oven. Specialty appliances such as induction cooktops, steam ovens, and convection microwaves can add a touch of culinary sophistication to your kitchen. Other features like kitchen islands and floating shelves can provide a personal touch while creating extra storage and counter space.
Consider using unique materials such as copper or stone for finishes. You could also look into customized tile designs incorporating your favorite colors or patterns. And don't forget about the hardware: knobs, pulls, handles, and hinges are great ways to add eye-catching detail to your kitchen.
8. Plumbing
Regarding kitchen renovations, plumbing is one of the most important aspects of the project. You want to ensure that you hire a professional and experienced plumber who can help install pipes, fixtures, and appliances. The pipes must be connected properly for your appliances and sink to work properly.
If you are installing a dishwasher, you must ensure that the plumbing is installed to accommodate it. Be sure to consider water filtration systems and other special features when looking at plumbing solutions. Additionally, consider if you want to use gas or electric water heating. The plumber can help provide advice and options for you to choose from.
9. Electrical Wiring
A key aspect of home renovation is proper electrical wiring in your kitchen. Depending on the scale of your project, you may need to hire an electrician or do the wiring yourself.
If you are taking on the job yourself, make sure to follow all safety protocols. You should always be aware of what you are connecting and double-check all connections to ensure they are safe and secure.
Be sure to include any extra outlets you may need for kitchen appliances such as refrigerators and ovens and outlets for countertop items such as microwaves and toasters.
Wrapping Up
Congratulations, you've made it to the end of your home renovation project and now have a beautiful new kitchen!
Following these 9 tips, you'll have created the perfect dream kitchen that fits all your needs. Whether you chose to DIY the project or hire a professional, you should be proud of yourself for taking on this challenge.
You can create what you really want with a little hard work, determination, and creativity. So take a moment to enjoy the fruits of your labor and admire your brand-new kitchen.