How To Make Any Hotel Room Feel Like Home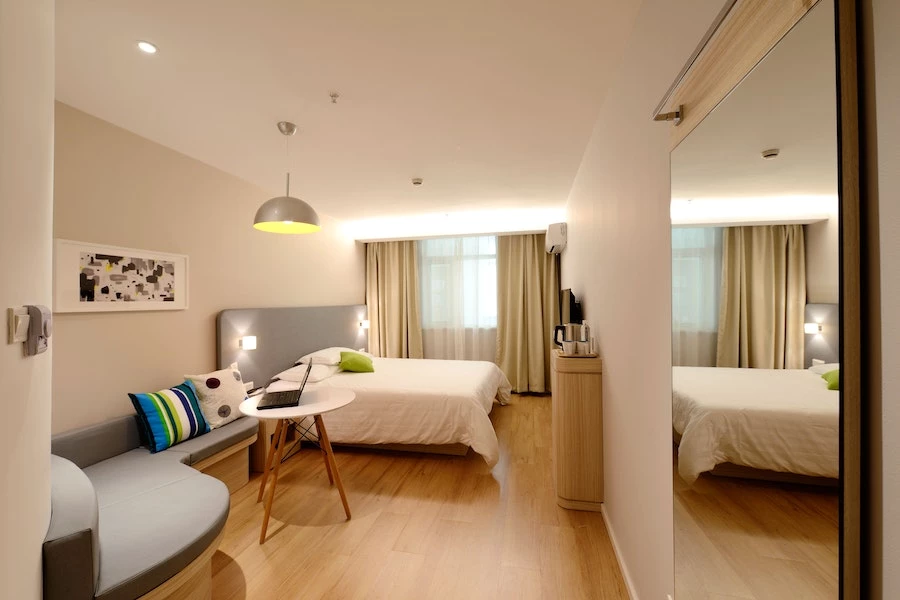 We've all been there. You step into a hotel room, excited for the adventure ahead of you, only to be met with a cold, sterile environment that feels nothing like home. But why don't hotels feel like home?
The answer lies in the little things. From generic décor and lack of personal touches to impersonal service and rushed check-ins, it can all add up and make your stay seem distant from the warmth of your own home. 
Hotels may not have your favorite books on the shelf or recognize you at reception, but they can still provide an inviting atmosphere if they pay attention to those small details—something that many hotels simply overlook.
Hotels also often lack the familiarity of home. With a different bed, unfamiliar appliances, and strange surroundings to explore, it can be hard to settle in and get comfy. And that's without mentioning the chaos of other guests and their inevitable noise polluting your stay!
For all these reasons—and more—hotels will never quite match up to the comfort and security of your own home. But that doesn't mean there aren't ways to make your hotel room feel a bit more like your own space. Little touches like this can go a long way toward making you feel right at home—even when you're not.
Bring Your Own Pillow—Seriously
Bringing your own pillow when you travel can make any hotel feel like home. Having a pillow that's familiar to you and works well with your sleeping style helps create a comfortable, cozy atmosphere no matter where you're spending the night. 
Not only will it provide greater comfort for those late nights, but it will also remind you of the comforts of home, which can be especially soothing when you're away from your space for an extended period of time. 
A reliable pillow can also help reduce the neck pain that's often associated with unfamiliar pillows. It might even provide allergy relief since you'll have control over what materials are used in its construction and where it's been. 
If you need a little extra help hitting the pillow, a sleep patch can also help you drift off to dreamland. So grab your most comfy pillow next time you have to stay in a hotel. You won't regret it! After all, there's no place like … pillow.
Pack Your Favorite PJs
When traveling, having your favorite pajamas with you can make all the difference in feeling at home. It's like bringing a tiny piece of your bedroom with you! Wearing soft and cozy PJs helps to promote restful sleep by providing comfort in an unfamiliar place. 
And if you're an early riser or late-night traveler, having that special pair on hand makes those moments more enjoyable. Nothing beats the familiar warmth and peace of mind that comes with having your favorite pajamas tucked safely into your suitcase. 
Bring Some Familiar Scents With You
Bringing a familiar scent with you can help make a hotel room or rental property feel like home sweet home! Think about the smells that remind you of being at home. Now imagine how calming it would be to recreate those same scents on vacation! You could bring soy candles infused with essential oils to bring out floral aromas, or try a plug-in wall diffuser with lavender oil if you want something more subtle. Essential oil sprays are also great for spritzing around during your stay.
Whether it's essential oils, candles, or diffusers, nothing beats having familiar scents around to help make your stay more pleasant and comforting!
Make That Hotel Into A Home—For A Night
We all want to feel welcome and at home wherever we stay. Making a hotel room cozier can be easy with your own pillow, favorite PJs, and familiar scents. It's the little things that make us feel like we're really getting away from it all—even in a hotel! So relax, enjoy some creature comforts, and make that hotel room feel just like home.