Why You Should Definitely Hire A Contractor And Not Do It Yourself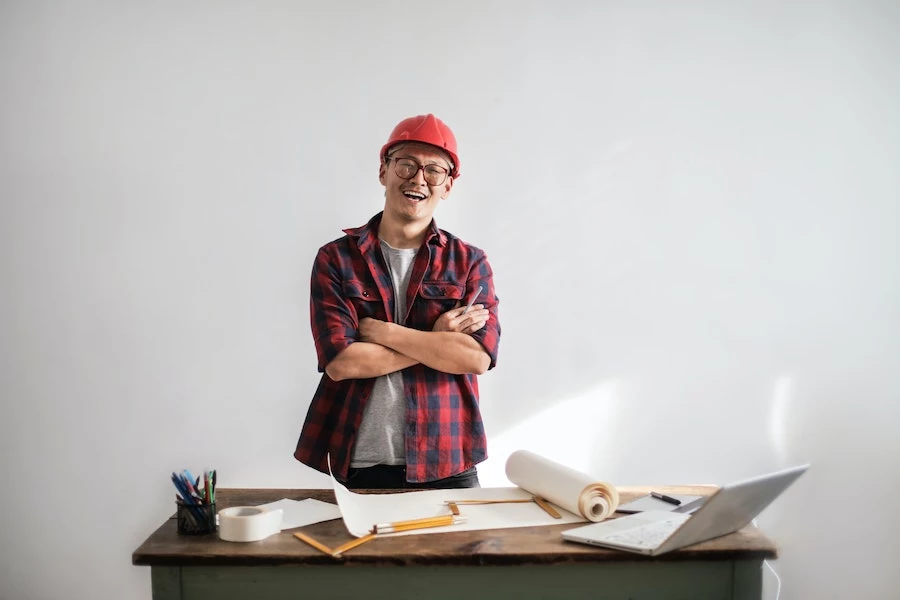 Homeownership is a dream for many, but the cost of projects and repairs is one downside. For example, it's no secret how expensive it can be to redo flooring or fix a leak in a basement.
Often homeowners try to cut costs by avoiding hiring a contractor and doing the work themselves. But, is this a good idea?
It's not a good idea, especially if you don't have the right tools and knowledge about home repairs. If you attempt a DIY project, there's no telling what could go wrong. So, before you start doing home repairs yourself, here are a few reasons you should hire a contractor.
Contractors Have The Tools, Materials, And People To Do The Work
If you're planning a construction project, you might wonder whether to hire a contractor or go alone. There are a few things to consider before making your decision. One crucial factor is whether you have the right tools and materials for the job.
A contractor will have access to self-dumping hoppers, scaffolding, and other equipment that you might not have. They'll also have a team of skilled workers who can help finish the job quickly and efficiently.
In addition, a contractor can provide valuable advice and assistance with the planning and design of your project. So, considering a construction project, consider all the factors before making your final decision.
The Construction Process Takes Longer Than You Expect
Another significant reason you should hire a contractor is that it simply takes longer to complete a project when you DIY. In a recent survey, 24% of respondents said they save more time completing a project by hiring a contractor to do the work instead of doing it all alone.
Professional contractors have the experience and manpower to complete most projects more quickly than the average homeowner. In addition, contractors have access to specialized equipment that can help to speed up the process. As a result, hiring a contractor can save you considerable time, which is often worth the investment.
Contractors Know How To Get The Proper Licenses And Permits For The Job
If you're planning any construction or home improvement project, you must ensure that all the necessary licenses and permits are in order. Depending on the scope of your project, this can be a time-consuming and complicated process.
Fortunately, contracting firms specializing in home renovations are familiar with the requirements and can take care of everything for you. This saves you a lot of time and hassle and ensures that your project will be completed following all applicable laws and regulations. So if you're considering a construction project, hire a contractor who can take care of all the necessary licenses and permits.
The Contractor Is Better Qualified and More Experienced
When you have a construction project, it is vital to choose the right contractor. Statics show that 80% of homeowners made a mistake during their DIY project. They could have avoided this by hiring a contractor before doing the project themselves.
A contractor is better qualified and more experienced than you in managing the construction process. Therefore, they will be able to help you with the design, planning, and execution of your project. Their resources and manpower will also help you to complete your project on time and within budget.
In addition, a contractor can handle any problems that arise during the construction process. As a result, hiring a contractor is the best way to ensure your construction project is completed successfully.
Contractors Provide Their Customers With Warranties
When you hire a contractor, you are not only hiring an individual with the necessary skills and experience to complete a job, but you are also hiring a professional who stands behind their work. One of the benefits of working with a contractor is that they provide their customers with warranties. This means that if something goes wrong with the work they have performed, they will come back and fix it at no additional cost to you.
For example, if a contractor installs a new roof and it leaks, they will come back and repair the leak at no extra charge. This provides peace of mind and can save you significant money in the long run. When choosing a contractor, ask about their warranty policy before deciding.
Save Yourself The Headache Of DIY Projects And Hire A Contractor Instead
If you have decided that hiring a contractor is the best for your project, it is important to take some time to find the right one. Do your research and ask for referrals from friends and family.
Once you have found a few contractors that seem like a good fit, interview them to get a sense of their experience and what they can offer. Be sure to get written estimates to compare pricing and services. By finding the right contractor, you will be ensured a successful project with minimal stress.