When Do You Need A Landscape Designer For Your Garden?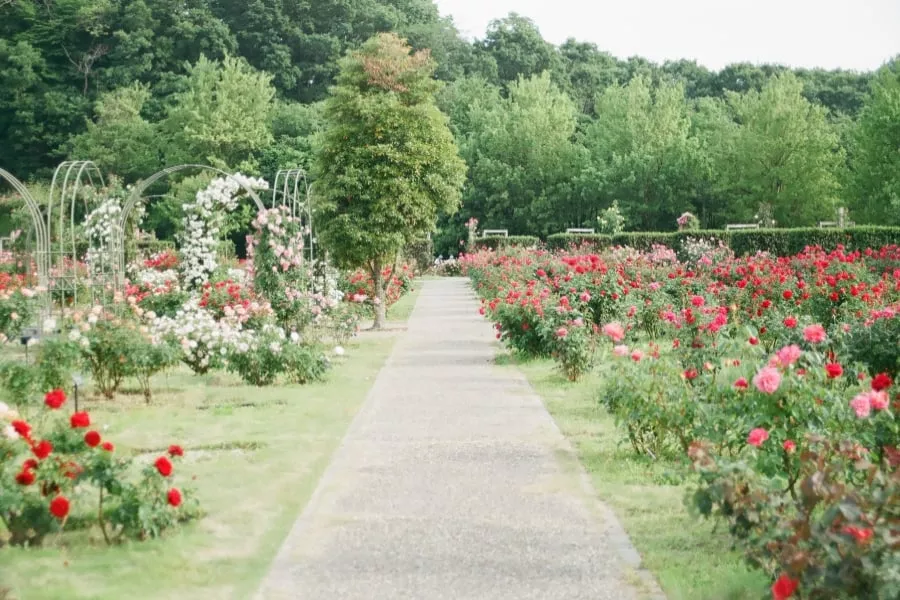 If you are thinking about hiring a landscape designer to redesign your garden, it is probably the right time. The sooner you get a landscape designer involved in your project, the more time and money you can save through their experience and expertise.
According to the Bureau of Labor Statistics, landscape architects – as landscape designers are also called – design parks and outdoor spaces. While they may typically work for businesses, parks, botanical gardens, and public areas, they also have private clients.
Part of their job is to clarify or elaborate on the client's vision, consider how to achieve it, and make designs and models. A good landscape designer can save you a lot of time and money if hired soon enough.
You might be surprised to discover how many people use their expertise. Whether they lean on them for inspiration or advice, many people benefit from the professional help of landscape designers.
Decide On Your Goals
A landscape designer spends a lot of time in an office, drawing up solutions to landscaping challenges, drawing up plans, making models, and discussing client requirements. Only some of their time is spent on site.
They can help realize a vision or offer practical suggestions based on your objectives. If this sounds like the kind of help you need, then a landscape designer may be for you. If your plans are relatively modest, however, you might benefit from the help of a gardener or laborer rather than a landscape designer.
Take Your Vision Further
A major benefit of working with a professional designer is that they can not only realize your dreams, but they can exceed your expectations. With their immersion in the design world and practical experience, they can show you possibilities that you may not have considered.
It is worth remembering that a landscape designer is not an extra pair of hands to do the heavy lifting outside. They combine artistry, science, and financial considerations to create ideas and show you the potential of your space.
Budget For Design
Depending on your project, paying for the right landscape designer can save you money on unnecessary or unwise materials and labor. Part of a landscape designer's expertise is in balancing the most appropriate construction materials with cost-effective solutions and procedures.
It may be worth putting some of your budget aside for a specialist because their expertise can save money and effort over time. If you do not budget for design, budget for mistakes. Fixing landscaping errors can be costly.
Finding The Right Landscape Designer
Before contacting a landscape designer, think carefully about your objectives. If you have a vision for the land that needs work, communicating this clearly with a potential landscape designer can help you both decide if you are a good fit for each other. Be clear about the size of the job and your expectations.
Landscape designers should have accredited qualifications and experience. To filter out the time wasters, lean on technology. Leadar is a powerful but straightforward tool for connecting you with the professionals you need.
Because no two landscape designers are exactly alike, it is worth looking at a few key differentiators to help you decide who to work with. Check out this list of things to find out about each designer. Prioritize them according to your needs and feel free to add your own elements.
Their rate – as usual, you get what you pay for. Paying top dollar for a landscape designer can help you achieve a better landscape, faster, without compromising on quality.

How they charge – for example, by the hour, day, or project.

Are they an individual or will you work with a team? An individual may offer a unique, more personal approach. A team might be more impersonal but get the job done more quickly.

Do they have experience working on projects like yours?

Do you have a rapport with them? This is important for any collaboration, especially a creative one.
No Job Is Too Small, Right?
Unless you really have no landscape at all – for example, you are just using a window box – you will most likely find a landscape designer willing to help you. If the going is tricky at first, you might need a little more patience to find a suitable professional for your project.
If you have a small garden or space, a landscape designer can help you make the most of it. They know materials, gardening trends, layouts, and tricks of the trade to maximize your space and make a statement regardless of its size.
Ask Your Landscape Designer For Advice
A reputable landscape designer will tell you what they can and cannot do for you. They can also tell you when the best time might be to start work on different aspects of your garden so that you make progress and optimize its development through the seasons.
Make sure to let them know how much work you intend to do yourself, whether that is a significant amount or negligible.
Conclusion
When do you need a landscape designer? Hiring a landscape designer can save you time and money by avoiding possible mistakes. They can help you see the potential, demonstrating new ways to enjoy and interact with your land.
Assistance from a landscape designer can be priceless, so do not wait too long before asking for help. And if your job is not sufficiently meaty for a landscape designer, they will tell you.
A landscape designer can help you make decisions regarding the objectives for the land, how you will be using it, and what materials and techniques you might employ to achieve those goals while balancing quality and efficiency.
Even if the landscape designer never sets foot on your property and just gives you a consultation over the phone, this can be extremely helpful for identifying your primary goals and how to approach the project. Do your due diligence to make sure you have found a reputable landscape designer and your landscaping professional will do the rest.