Here Are A Couple Of Ways To Finance Your Next Home Improvement Project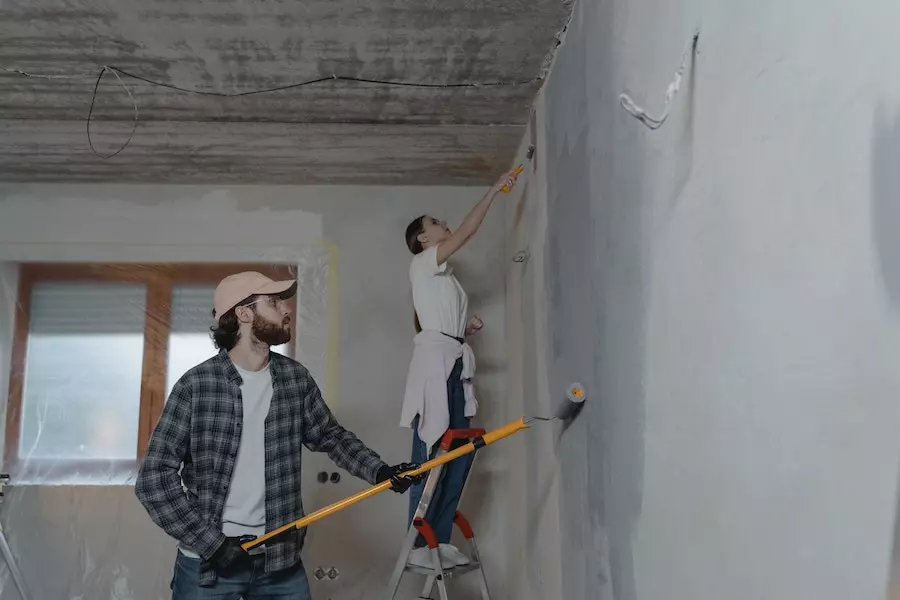 Making upgrades to your home can increase its value, but renovating might be necessary to fix safety issues or add space for new living situations. Remodeling can be expensive, so invest wisely. A project doesn't take long to go off the financial rails. Think ahead about how you'll finance your home improvement project to avoid added costs. Cash is preferable, especially if hiring local contractors, but what if you're short on cash? You can choose from one of the options below, of course.
Borrow Cash Against Your Crypto Collateral
In case you didn't already know, your cryptocurrency can serve as collateral for a loan with a low-interest rate. If you meet your repayment obligations, you'll get your coins back at the end of the loan term; it can be anywhere between 7 days to more than 1 year. Let's take an example. Not long ago, you decided to buy Ethereum with a credit card, an idea that came out of a desire for a reliable, long-term store of value. You can use the ETH tokens as collateral to borrow fiat money like USD. If the market price of the digital assets goes up, you benefit from that appreciation. The interest rates tend to be low as opposed to personal loans and credit cards.
The crypto-backed loan can be used at your discretion, which means the lender has no restrictions. Borrowing cash against your Ethereum makes sense if you possess a substantial number of coins and want liquidity without having to sell. To take out a loan, you must hold cryptocurrency that the lender accepts. Indeed, each lender has their application process, but you generally have to create an account, verify your holdings and identity, select your desired loan amount, and submit your application. You should hear back from the lender as soon as possible (and receive your funds within a day or so).
Save A Chink Of Money For Your Project
Using cash is a good idea, but if you don't have enough to cover the renovation budget, start putting money aside. Unfortunately, prices for everything have increased in the past months due to inflation, so saving money is challenging. Keeping your money in a savings account is a good place to start, as your balance will increase gradually with time, meaning it's an effective way to combat inflation. Ethereum should offer good protection against inflation due to its limited supply. There are a number of apps these days that make it easy to invest in cryptocurrency. How much money you need depends on the type of renovation you're doing and the scope of the project. Take on a less expensive project first.
Pay By Credit Card
Contractors don't take credit cards, but home improvement stores and other retailers do. If you can pay for the costs during the introductory period, the cost will be low. Many credit cards come with great rewards, so the more you spend on the home improvement project, the more cashback you can earn, but know what bonuses you're accumulating ahead of time. If you're making minor updates, such as installing a new closet system, you can put your renovation on your credit card. Big-name stores don't require a perfect credit score to qualify, and you can question, claim, or complain about dissatisfactory work or materials.
If your credit utilization becomes high due to the amount of work that needs to be done, your credit score will go down, so you'll find it harder to get a credit card or secure a loan. It pays to explore other options when you're looking to spruce up your home. For example, you can take out a personal loan; you don't need to use your property as collateral to qualify. The fixed-rate means your monthly payment will stay the same, so you can come up with a spending plan. If you have a fair amount of home equity, you can borrow against it via a home equity loan. You can borrow as little or as much as you need throughout your draw period.
Borrow Money From Friends And Family
Maybe you're struggling with water leaks as a result of structural damage. If you don't fix foundation problems, you'll end up with increasingly higher costs for repairs. In that case, you might consider borrowing money from your friends or family. You can negotiate a more flexible payment and your loved ones might waive interest charges on the loan. Last but not least, there's a good chance your friends and family will be more flexible about the loan repayment period. Nevertheless, money issues are personal, private matters, so it can put you in an uncomfortable situation.
Know how much money you need to borrow and think about the people in your life who might be in a position to help you out financially. Rather than making assumptions about their financial health, you should better ask – don't ask someone to jeopardize their financial freedom to help you. Best of all, create a loan contract. It will provide your loved ones' peace of mind and make them feel more comfortable lending you the money. The agreement should include the loan amount and the date upon which the amount is due in full. Sure, it might sound extreme, but borrowing money from friends and family is like any other loan.
Final Thoughts
Home remodeling costs vary by square footage, the quality of the materials, and what areas are renovated. Supply chain issues and labor shortages are still present in many industries, so prices won't return to pre-pandemic levels anytime soon. Take into account all the options available and select the best financing path for your project and financial situation. If you've used up the entire money and the home still isn't done, reach out to your contractor about prioritizing the work. More exactly, leave out the aesthetics and focus on functionality. Try contacting your lender to extend your crypto-backed loan – you can do this over the phone. The lender might require extra collateral, so ensure you have sufficient Ethereum tokens.