20 Best Home Renovation Apps & Software To Remodel Your House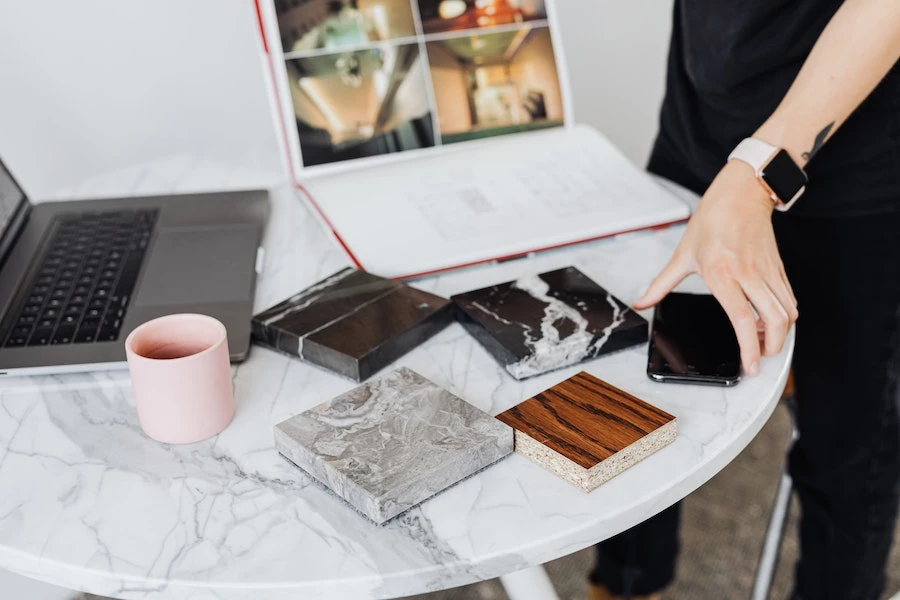 App developers Jatapp.co have created a list of the best applications to help you with whatever home remodeling project you have in mind. These apps are great for DIYers, construction professionals, or someone just looking for inspiration and ideas. These apps can make the job easier if you're interested in developing detailed plans for your projects or need help putting the finishing touches on something. When it comes to developing a custom application related to repair, you need real professionals Jatapp.co will help you. Home remodeling apps are available on all platforms from Android to IOS and Mac to Windows. There really is plenty to choose from.
Houzz Interior Design Ideas
Founded and developed by web and mobile app development company, Houzz Interior Design Ideas has become a hugely popular platform for homeowners seeking help with their home remodel. From browsing an expansive photo library of successful projects to buying stylish lights, furnishings, and accessories – Houzz is the go-to source for any homeowner seeking advice or inspiration from fellow house flippers! With a community of professionals who have been pre-vetted to ensure quality craftsmanship; customers can rest assured that their projects are in capable hands.
Chairish
Shopping second hand is becoming a popular way to not only help the environment but also to find unique pieces for your home. With Chairish, you can easily browse through thousands of antique and vintage furniture, art, and decor items in one place. The app even uses your phone's camera to show how an item will fit in your home – no more trying to picture it in your head! Have fun trying out different styles at a fraction of the retail cost with Chairish.
Room Planner Home Design
Room Planner Home Design is a mobile app that offers homeowners an easy way to get creative with home design. Whether you are working on a project from scratch or just visualizing changes to existing rooms, this app can help you turn your vision into reality. With Room Planner Home Design, users have access to an extensive library of furniture pieces in all shapes and sizes, as well as the ability to customize color and texture. This mobile app takes the traditional concept of home design and turns it into an interactive experience.
Home Improvement Calcs
With the mobile app Home Improvement Calcs, you can easily and quickly find exactly what you need! This mobile app boasts more than 250 different calculators, so whether it's concrete for your driveway or wallpaper for the dining room, you'll easily be able to figure out how much material is necessary while also eliminating any extra waste or overspending. Get the job done right with Home Improvement Calcs!
RoomScan Pro
RoomScan Pro is a mobile app development that revolutionizes the way homeowners design their floor plans. Its intuitive tap-to-scan feature gives homeowners the ability to map out every corner of their homes with only a couple of taps on their phones. Whether you're looking to brighten up the bedrooms, renovate the kitchen, or redesign your garden, RoomScan Pro's mobile app helps you plan it all in no time.
iScape
With the iScape app, you can easily redesign and maintain your outdoor space. Whether you're looking to spruce up plain backyards or invest in a long-term landscaping project, this easy-to-use app provides reliable advice and detailed designs to help bring out the beauty of your backyard. Save money on construction materials, get professional advice on what plants and flowers to choose from, and even hire a pro or build it yourself with iScape leading the way!
Photo Measures
The Photo Measures app offers a simple and effective way for homeowners to easily keep track of room dimensions without needing to pull out the measuring tape. With this app, users just need to take a picture of the space they are measuring and save the measurements associated with it.
Magicplan
Magicplan is an app that simplifies the home-buying process and makes it easier than ever before! With just one picture, you are able to generate an accurate floor plan of any potential property and even use the accompanying features to designate how you would like to furnish it in the future. In addition, it allows you to visualize what the property would look like by taking a virtual tour, as well as making notes for any renovations or projects you may have planned.
Pinterest
Pinterest is where everything you need comes together when it's time to spruce up your home. It offers creative ideas, tailored recommendations, and a great platform to collaborate with family, friends, or even design professionals. The app makes the interior design process easier by allowing users to quickly create boards, find inspirational images and save the pieces they love.
Havenly: Interior Design
Havenly is the perfect app for anyone looking to create their dream room without the work that comes along with DIY. The app connects you directly with a professional designer, so you can trust your room will be designed to perfection. Not only does it help with big projects like remodeling your bedroom, but it's also perfect for small additions.
ColorSmart
This innovative new app from Behr paint is a total game-changer for all your home decorating needs. Not only can you browse and choose from a wide range of Behr colors, but also sample them on walls to get a feel for how the final look will appear. You can even take existing photos and adjust the colors to match your desired palette. The added bonus is that you can "paint" virtual rooms using intuitive modern touch technology. 
IKEA Place
With IKEA Place, you can now outfit your home with ease. This impressive augmented reality app allows you to bring furniture pieces into your own space, showing how multiple items look together in one room at the same time.
Roomle 3D & AR room planner
Roomle 3D & AR room planner is an easy and efficient way to visualize the future of your home. With this user-friendly IOS app, you can draw up a floor plan and use 2D and 3D projections to view how different decorations will look in their designated space on a mobile device. You can even furnish your rooms beforehand for a better preview of what it will look like once the work is done.
PANTONE Studio
Pantone Studio is a great tool for homeowners looking to share their design ideas with interior designers or contractors. This all-in-one online platform allows you to customize and create color palettes, while also being able to quickly share them with others via social media posts and Cloud accounts.
Palette Cam
Capture nature's colors and bring them into your home with a Palette Cam. This app allows you to create stunning color palettes from any photo you take with your camera, offering endless possibilities for inspiration. Whether you're aiming to recreate the sandy shades of a beach or the golden tones of a sunset, Palette Cam will provide you with all the colors you need to put together a beautiful design. 
Angi
Rest easy knowing your next home improvement project has a reliable support system! With the Angi app, you can find a nearby contractor that suits your needs without leaving your house. Whether you're looking to book services or reading verified reviews that guarantee an optimal outcome, you can do it all with Angi. 
roOomy
Using the roOomy app makes furnishing a room easier than ever. With the app's built-in browser, users can securely shop for furniture on retailer sites. Plus, the augmented reality feature will help you visualize what furniture would look like in your space before making a purchase – simply point your camera toward your room and tap on potential pieces to see how they fit!
source: hippo.com
Handy
From painting the living room to mounting a flat-screen TV, you can turn to the Handy app for reliable help whenever you need it. No more spending hours on end scrolling through ads in search of local pros – now all it takes is a few taps and you're connected with experienced professionals from around your area.
BrightNest
BrightNest is an indispensable app for homeowners. It makes sure you never forget anything around your home with its home improvement reminders, while also giving you great ideas so that you can upgrade your space with ease. It provides tons of great tips and advice on home improvement and design along with informative articles.
HomeZada
HomeZada is a site that allows users to inventory and track items in their homes. This can be helpful for organizing purposes, or even for insurance reasons. If you have a lot of stuff, it can be difficult to keep track of everything. HomeZada makes it easy to see what you have and where it is.
Conclusion
No matter what your home improvement and design needs are, there is an app out there that can help. From creating color palettes to finding reliable contractors, these apps have made it easier than ever to visualize and construct the perfect space for you and your family. With this list of top 20 home design apps, you're sure your home will look exactly the way you want it to.