Ecommerce Furniture Shopping Is Rising – Here Are Six Ways To Ensure You Receive High-Quality Items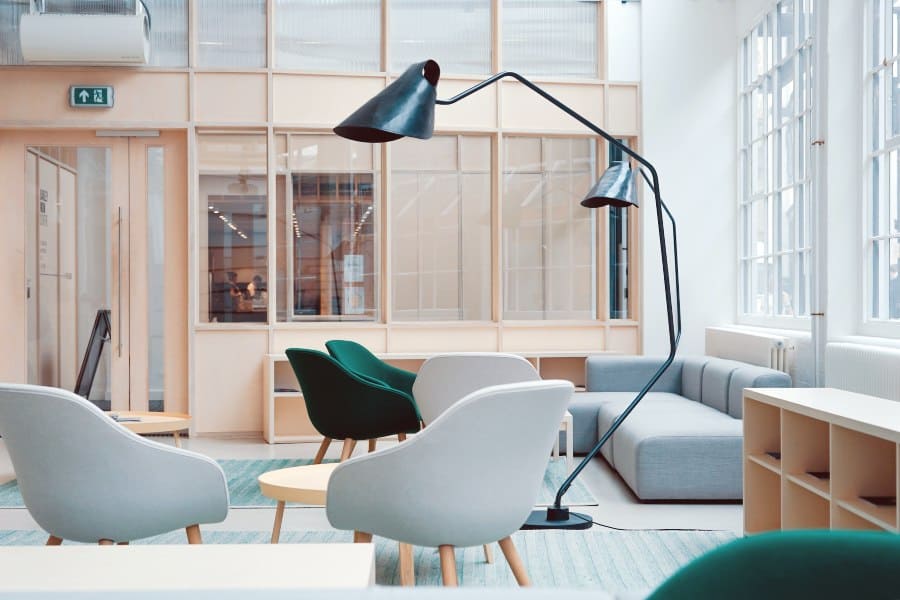 The digital age massively impacted customers' shopping behaviors, so the furniture industry couldn't possibly stay unimpacted. According to Statista, the global market size of furniture e-commerce is expected to be around 41 billion U.S. dollars by the end of the decade, pushing future-oriented businesses to launch online. However, the ease with which businesses can break into the online world translates to more attention needed from you since tangibility is no longer on the table. 
So, how can you ensure your furniture is of high quality when you can't touch, see, or test it beforehand? Here is what experts recommend online customers do to make the most of their online furniture shopping experience.
Check Price-Related Aspects
While generally, all significant businesses enable customers to pay through the most commonly used payment method, it won't hurt to check this detail too. These days, homeowners have an impressively wide variety of payment methods to choose from besides the usual debit and credit card. For example, homeowners can pay for numerous home products and services with cryptocurrency after finding their favorite way to buy Ethereum or Bitcoin and a business that takes them as legitimate fund sources.
Plus, you don't want to pay good money for a product that won't pass the test or fulfill its description. You should assess many considerations on this list, such as the existence of any potential taxes, delivery costs, business charges for transporting, and the payment method provided.
Luckily, ecommerce furniture companies enable customers to register and receive coupon codes, promotion updates, newsletters, and all sorts of opportunities to get better deals, should you be willing to devote a little time and patience to save a buck.
Investigate The Website
You can navigate multiple furniture websites, and the large variety of options makes the decision feel overwhelming, only to find, at a moment when you've almost given up searching for the perfect product, something that you haven't seen on other websites. Your excitement and joy might push you to take the leap without assessing the website's legitimacy. Understandably, you don't want to lose an offer that seems like a "one-time offer", but remember that if something looks too good to be true, there are chances that it is.  
Many shady websites are out there, waiting for users to fall into their traps. As a savvy online shopper, you must investigate the brand's website and reputation for several minutes. There are several places to access and examine. For instance, look at the "about" page and see if you spot any misspelled words. Check if the website has listed any phone numbers where staff can be reached. And last but not least, use the Google Transparency Report to check the genuineness of the website. Even those from well-established and reputable companies can get compromised, so adopting responsible practices like this will only add some extra security.
Carefully Assess Reviews
Regardless of the product you buy, reviews are always a blessing, and you shouldn't underestimate their potential. This is an essential part of your purchasing journey, and your decision-making can benefit massively if your furniture generates those text boxes so previous purchasers can share their experiences. We're not suggesting this should be a primary concern or single determinant when sorting through your options to find the best provider. What we're saying is that it's a good sign if the furniture business is transparent enough and gives users the power to influence others' purchasing decisions by allowing ratings and reviews.
Going through all the positive reviews will consolidate your opinion that the product is of good quality, durable, and solid. However, it's frequently not the 5-star ratings but the low ones that speak the most on behalf of the furniture piece. Therefore, when offered the chance to introduce reviews into your decision-making arsenal, carefully analyze what customers leaving poor reviews and ratings are complaining about.  
Verify The Return Policy
Regardless of how much time you dedicate to your browsing pursuit, it's always possible to be faced with a piece of furniture that doesn't complement your room. The material and texture might not be appropriate for your sensitive skin type, or the color might contrast more than you initially thought. If this happens, it's comforting to have a complete return and refund policy to rely on if the purchase doesn't meet your expectations.
Most stores provide the standard one-month return policy. However, in some brands, you may also be allowed to return the product and receive refunds in an extended period, like two or more months. This is an intelligent way to ensure clients are satisfied with their products and ready to buy again or spread the word about the company's good client policy.
Consider In-Store Pick-Up
Everybody wants to tighten their belt when possible, and if no massive compromises are made to secure those savings. For this reason, looking for online stores that offer pick-up possibilities can greatly benefit your budget if you have a van or large truck to carry your furniture back home. This way of purchasing means you'll order, pay online, and get the product from the store.
It's also an excellent way to ensure your furniture is not damaged or scratched. Fragile pieces of furniture can often get damaged during transportation and come deteriorated or with missing parts. To ensure your products are intact, you can get them yourself from the outlet or depot instead of having the couriers bring them to you.
Look At The Warranty Service
There are numerous misleading opinions regarding furniture warranty because it doesn't work like those for electronics or cars. This type of warranty doesn't cover functional problems, but only manufacturer flaws, which is crucial to remember when pondering whether you'll pay extra for the premium warranty or are satisfied with the already provided one. Some companies offer you the opportunity to get additional perks for an extended price, which may lead to even more confusion in some cases. If you pay sufficient attention, this aspect speaks a lot on the company's behalf.
Buying furniture online comes with a wide range of advantages, but it also requires some reflection and consideration to make sure you will receive quality items.