Can You Renovate Your House With DIY?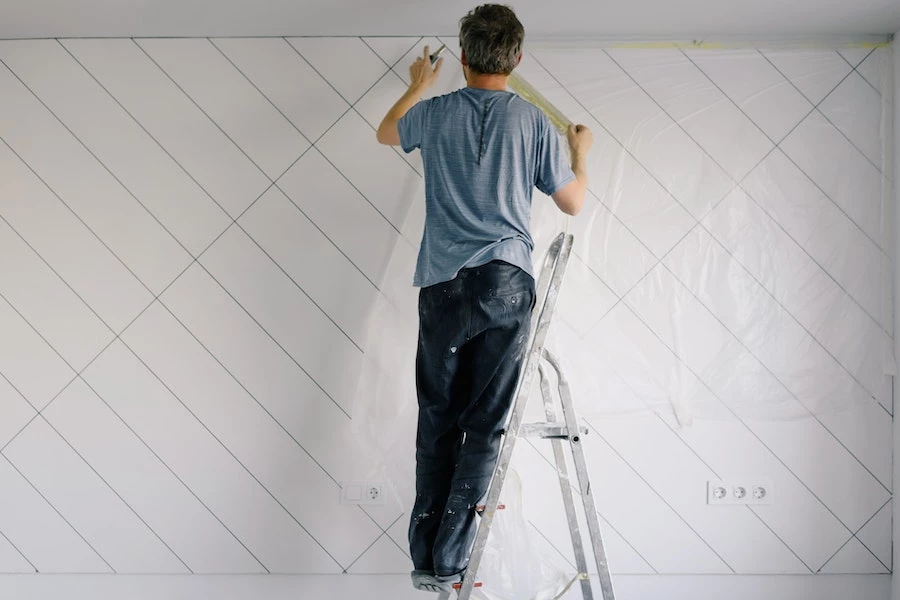 Many people are wondering: is it possible to successfully renovate a house with basic skills without any professional help? The answer is yes. And the answer is DIY, or Do it Yourself, an activity that is so popular today.
In this article you will find realistic tips that will help you achieve the necessary results. Whether you can do it all on your own or get help if the time comes.
Renovating your home with DIY probably won't be easier than a professional renovation, but it could save you a lot of money. And the rewards are emotional as well as financial.
How Much Can You Save On Your Home Renovation with DIY?
The average professional home renovation in the US can cost anywhere between $20 and $150 per square foot. That means a full home renovation could be between $40,000 and $300,000. If those figures make you wince, it's worth considering DIY.
A DIY renovation could save you between 50% and 80% on the average cost of many jobs. You can save significantly on labor costs by doing much of the work yourself. However, factor in the cost of your time.
If you will do DIY in your spare time, the cost remains minimal. If you end up taking time off work to complete DIY jobs, however, this is an expense you need to calculate. Be honest about how much time you can dedicate to renovation in the evenings and at weekends.
Affordable Home Improvement Ideas
The cost of materials has risen significantly in recent years, impacted by the Covid-19 pandemic. Still, with people spending more time at home, the desire to improve living environments has also increased.
If you are put off by the cost of supplies, you don't want a contractor working in your home, or you just enjoy DIY, note that you can make staggering improvements without spending a lot of money.
For example, a DIYer can give an old kitchen a fresh new look by replacing worn cabinet doors and taps. Compare this to the cost and labor of ripping out the old fixtures and replacing them with new ones. If your existing cabinets work, you can revamp them with sanding and a fresh coat of paint. A bold color can help you express your style.
Sanding and revarnishing floorboards can also transform the feel of a room. It can extend the life of the wood, too. Alternatively, laying self-adhesive tiles is quick and inexpensive. You can display creative flair by mixing and matching patterns or colors.
From changing the color of lamps to installing spots or uplights, updating your lighting can improve the feel of any room. With modern LED lighting, you can show off all your other work.
Decide on your goals for your home renovation, consider which areas to prioritize, and then check out the following factors to help you decide how much you can do and how much you can save.
Factors To Consider When Preparing To Renovate With DIY
With a positive attitude, DIY home renovation is within reach for most people. Many home improvement jobs can be performed by DIYers, including constructing sheds, installing decking, and upgrading bathroom fixtures. With that said, here are some things to keep in mind.
Remember that you are likely to work more slowly than a professional. Even when you consider the typical delays that occur with a professional contractor, you are likely to work more slowly because you won't have the same skills or experience. Factor this into your budget and planning. And don't be frustrated when it happens.




Do the

jobs

that you are capable of handling. Biting off more than you can chew can lead to you calling a professional to repair damage or fix a mistake. This can be more costly than using a professional from the beginning of the project.




Use a professional for plumbing that involves rearranging fixtures. Moving fixtures around in a kitchen or bathroom can be complicated. Associated plumbing errors can lead to a lot of damage and be extremely costly to put right. However, replacing appliances, units, and existing faucets are all doable as DIY jobs.




Always use professionals for electrical work. Safety should be the priority. Protect yourself, your family, your friends, and your home by using a professional, qualified electrician to handle rewiring and other electrical jobs. Hiring a contractor also ensures that the work is certified.

Investigate whether permits are required for the work you want to do. If so, it can be easier to rely on a professional's expertise to ensure that the correct permits are acquired and that the work is carried out according to the law.




Even when you hire a professional, remember that you can cut costs by doing some of the work yourself. For example, if you asked a specialist to install a new

deck, you can save money by removing the old one before they arrive. Also, clearing up during and after a job is a necessary, time-consuming task that you can always do yourself.

When choosing a contractor to do heavy lifting for you, basing your decision on how little they charge can come back to haunt you. If the work is substandard or they are unreliable, you could regret it. Instead, seek recommendations and positive reviews. For your security and peace of mind, use

Nuwber

to verify the identity of any contractor before they work in your home.

Before engaging a professional, discuss possible ways to work together. See if they would agree to you performing less skilled, repetitive work while they do the things you can't. And let this be part of your decision-making process regarding which contractor to use.
If you are patient, careful, and motivated, you may be a good fit for a DIY home renovation. If you enjoy the process of renovating and seeing your ideas come to life, try it and see what happens. A well-planned DIY home renovation can be incredibly rewarding as well as money-saving. And remember how great it is to see something that is made with your own hands.