A Tone And Color Guide For Your Home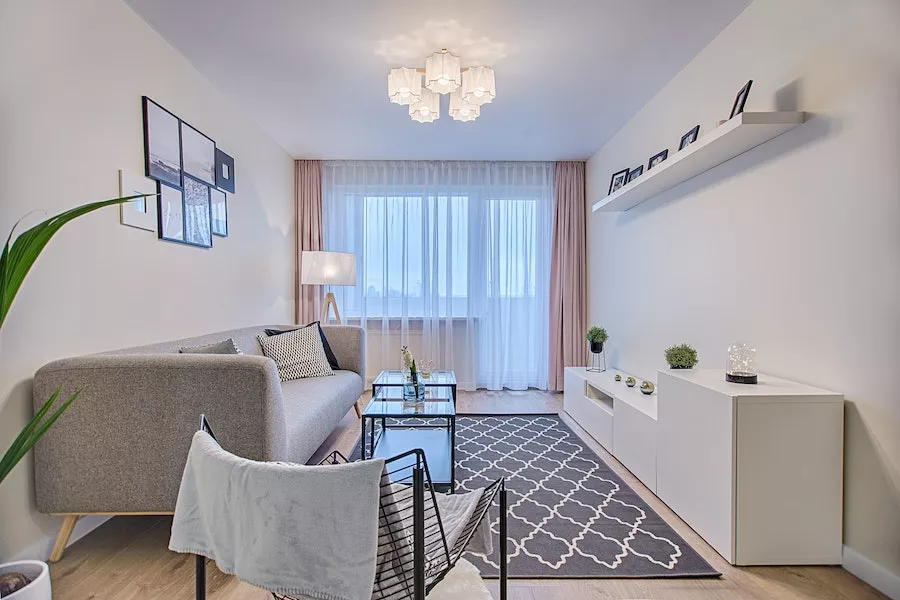 In most cases, color is usually personal. So, before you start decorating your home, you first need to understand the different tones and hues to know which one best suit your needs and preference. Although the process might be daunting, it's part of finding the appropriate color palette for your home.
To find the color you want, you'd have to use color psychology to know the vibe of each color. Remember, color has a psychological effect, profound and subtle physical. It means repainting each room in your house can change how your home feels and looks. And this explains why you should be extra careful when choosing the color and tone of your home.
In this article, we'll dive into excellent tips that will guide you in choosing a tone and color that suits your lifestyle, personality, and preferences. Keep reading to get more informed.
How To Select The Appropriate Tone And Color For Your Home?
You must be wondering how it would be possible to come up with the correct tone and color that excellently suits your home. Well, this shouldn't worry you any more thanks to the experts from Hardie Boys and their advice. Below is an overview of their tips for choosing the correct tone and color for your home's exterior and interior.
1. Ensure You Sample The Colors Before Shopping
Before choosing colors for painting your home, consider going through magazines and catalogs. For instance, collecting color cards in fifty different shades of your preference can make selecting the excellent color for your home easy. After finding the color strip of your choice, you can comfortably continue shopping, knowing that you won't be tempted to shop for many colors.
Sometimes, you might be unsure of the colors you want but keep at least two to three colors in mind. On the other hand, avoid buying a color paint that you haven't sampled. Nothing irritates, like realizing you've painted an incorrect color when you're done with painting. Therefore, sampling colors before buying is critical in choosing the right color for your home.
2. Find A Paint Color Inspiration
As a homeowner, you can draw decorating inspiration from catalogs or magazines. In addition, due to advanced technology, you can easily access many pages of paint color inspiration on the internet. Similarly, retailer sites can also be a source of inspiration because their paint brands and room vignettes can enlighten you on how to utilize colors, especially at home.
Besides, social media platforms like Instagram and Pinterest are also a source of color inspiration, with thousands of pictures published daily. You must also understand that Pinterest is a magnificent social media site for developing inspiration boards based on your exciting ideas. This platform enables you to store your entire ideas in a single place.
3. Consider Color Value
Considering the color value, which refers to the darkness or lightness of the color, is as crucial as choosing the color. Remember, a combination of values within a color scheme prevents your color palette from being chaotic. Ideally, your room will look beautiful if you choose one bright color, a single light color, and one dark color for each room in your home. The color that functions as your dominant tone depends on your preference as a homeowner.
4. Develop Your Color Scheme
If you already have your colors. You'll quickly develop a color scheme that fits your home décor and style. You can create your color scheme from four distinct color schemes, such as:
Complementary

– This will enable you to create colors that supplement one another. In most cases, this color scheme will offer you a dramatic look. For instance, orange against blue is an excellent complementary color.

Contrast

– Here, you're allowed to use contrasting colors. In most cases, these colors are usually opposite to each other when displayed on the color wheel. For instance, it can be reds with purples or greens with blues.

Analogous

– This distinct color scheme allows you to use colors next to one another on your color wheel. For instance, you can comfortably use yellow with orange or green to create a suitable and colorful color palette that is excellent for your home.

Monochromatic- Here, you can use varying hues of a similar color across your entire room. For example, you can create a dark blue wall and pair it with a soft blue sofa and a pale sky-blue decor.
Ideally, start with the paint color for your wall when developing a color scheme. After that, you can go to some pieces that are difficult to find. These can be rugs and furniture. After determining the primary color of your home, you can easily add more accessories.
5. Effects Of Light On The Color
You must understand that daylight is an ideal light source because it has a consistent intensity over the entire spectrum of visible colors. Thus, it's important to view how artificial and natural light will likely influence surfaces, furniture, paint, and textile colors. This is especially the case for exterior painting. Remember, you can only get a reflection of light from the color.
Furthermore, the quantity of light in a room can significantly affect the color scheme. For example, when it comes to artificial lighting, incandescent lights offer you a warmer and redder light, unlike sunlight. Likewise, fluorescent will provide you with a cooler light that's bluer. If your color has white, there's no doubt it'll reflect colors that happen to be around it. White can reflect the colors of your furniture, ceiling, and carpet.
On the other hand, the purest colors are those you get during the day. These colors usually change the whole day as lighting changes, which also applies during seasons. In most cases, bold colors are overbearing and too bright, primarily when used close to a big window or on the entire walls. However, they make a great accent wall. Thus, when choosing a color palette, you must understand that the light will alter the feel and appearance of your color.
Takeaway
Choosing colors for your home can be highly subjective. It means you can select a tone and color according to your preference. In addition, it isn't a must for you to follow the color wheel or design theories to come up with a successful combination of colors. Just finding a tone and color that best meets your personality and style is essential. However, with the tips mentioned above, there's no doubt you'll choose a color scheme that's perfect for the exterior and interior of your home. This color should feature shades that exquisitely reflect more on your style.